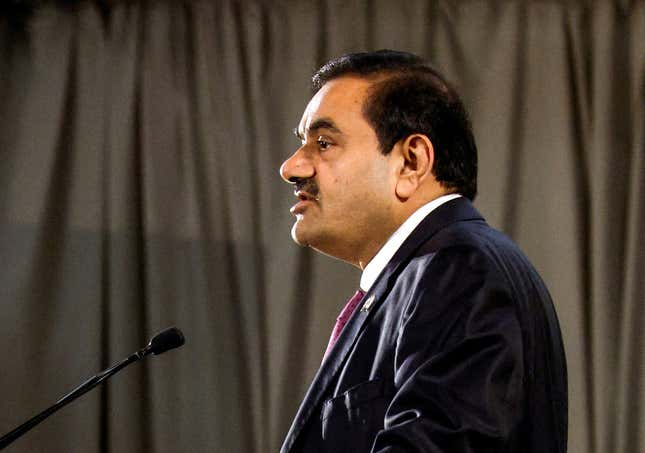 India's Adani group may have finally seen light.
Nearly 40 days after a report by the US-based Hindenburg Research sparked a meltdown in the coal-to-cement conglomerate's stocks, March has brought some relief. The share of its flagship, Adani Enterprises, has grown 9% in the past five days. Group firms Adani Total Gas and Adani Transmission also saw a 21% rise.
Eric Beiley Part II: Where rates are heading
Investors are, however, still cautious.

"Retail investors are too smart these days and are investing cautiously, so it will take some time to regain their trust. Adani will need to put in a lot of work to do this..." Sonam Chandwani, a managing partner at KS Legal & Associates, told Quartz.

The Hindenburg report accused Adani of "pulling off the largest con in corporate history." Since then, the group has fought back with road shows and foreclosure of loans to try and soothe nervous investors.
The group was also able to carry out its first major stake sale since the crisis erupted. On March 3, Australia-listed GQG invested $2.8 billion in Adani group companies. 
However, the challenge isn't over yet for the group. For instance, Moody's Investor Services today downgraded the outlook of four Adani companies from "stable" to "negative." These firms are Adani Green Energy; Adani Green Energy Restricted Group, which includes some other entities of the group; Adani Transmission Step-One; and Adani Electricity Mumbai.
So far, since Jan. 25, the Adani group has lost nearly $150 billion in market value.