A French prosecutor has asked a court to sentence the vice president of Equatorial Guinea to three years in prison for embezzling $115 million from his country to buy luxury cars, real estate, and other assets in France.
Teodoro Nguema Obiang Mangue, 48, the country's current vice president and the son of current president Teodoro Obiang, Africa's longest ruling leader, has denied the charges. French authorities, who have begun investigating possibly illicit purchases of French assets by African leaders, estimate that Teodorin's collection of cars, real estate, and other items are worth more than €100 million (about $115 million). The prosecutor is also seeking a €30 million fine for Teodorin.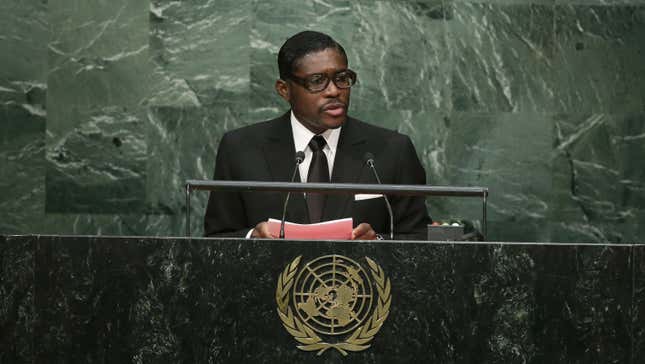 Over the past few years, European authorities have seized some of Obiang's properties including a $120 million 76-meter yacht, called Ebony Ice, and a fleet of some of the world's rarest cars, and a mansion in Paris, complete with a club, gold plated bathrooms, and original paintings by Degas and Renoir.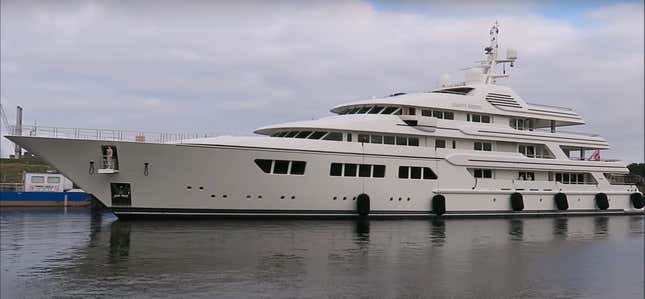 In a previous settlement with US authorities, Obiang handed over more than $30 million in assets, including a villa in Malibu, California and luxury cars. He was able to keep Michael Jackson collectors items including a crystal glove Jackson once wore.
Equatorial Guinea, is an oil-rich former Spanish colony, where more than half of the country lives in poverty. Prosecutors allege that Teodorin stole at least $115 million from the country while serving as agriculture minister for his father, who first took power in 1979.