Over the course of five months, Manyara, a 26-year-old elephant in Tanzania, traveled 695 kilometers with her herd of elephants. They stayed close to a river, but occasionally strayed into areas close to human settlements and once crossed a highway in search of more acacia trees. A lone wildebeest named Neatoo in Kenya traversed more than 3,000 kilometers in one month in search of fresh grass. Two lions, a pair of sisters looking after six teenage cubs, traveled entirely at night, staying close to each other 90% of the time.
National parks and conservationists rely on GPS data to understand the resource needs and patterns of animals living in the wild. Now, that data is going into a mobile game where players track animals, based on their natural movements, in their own cities. In the augmented reality game, Safari Central, players follow real animals like Manyara or Neatoo. In-app purchases go towards conservation projects for those animals.
"Think of it as Pokemon Go, but where the animals are real animals, and where they move around a city based on their actual movements, not where we tell them to go," says Gautam Shah, founder of Internet of Elephants, a US and Kenya-based start up, making  Safari Central.
Shah says the game is the first to use real tracking data. They have data on elephants, lions, grizzly bears, jaguars, wolves, giant anteaters, frigate birds, vultures and other animals from organizations like WWF Brazil, Conservation International in the US, the Chicago Zoological Society, as well as conservation groups and parks based in Kenya and South Africa.
The goal is to connect more people with the daily lives of animals and raise support for conservation efforts. "Conventional fundraising approaches are not reaching enough people or raising enough funds to turn the tide," the company said in a press release. African forest elephants, for example, will need 100 years to recover losses in the species over just the last decade.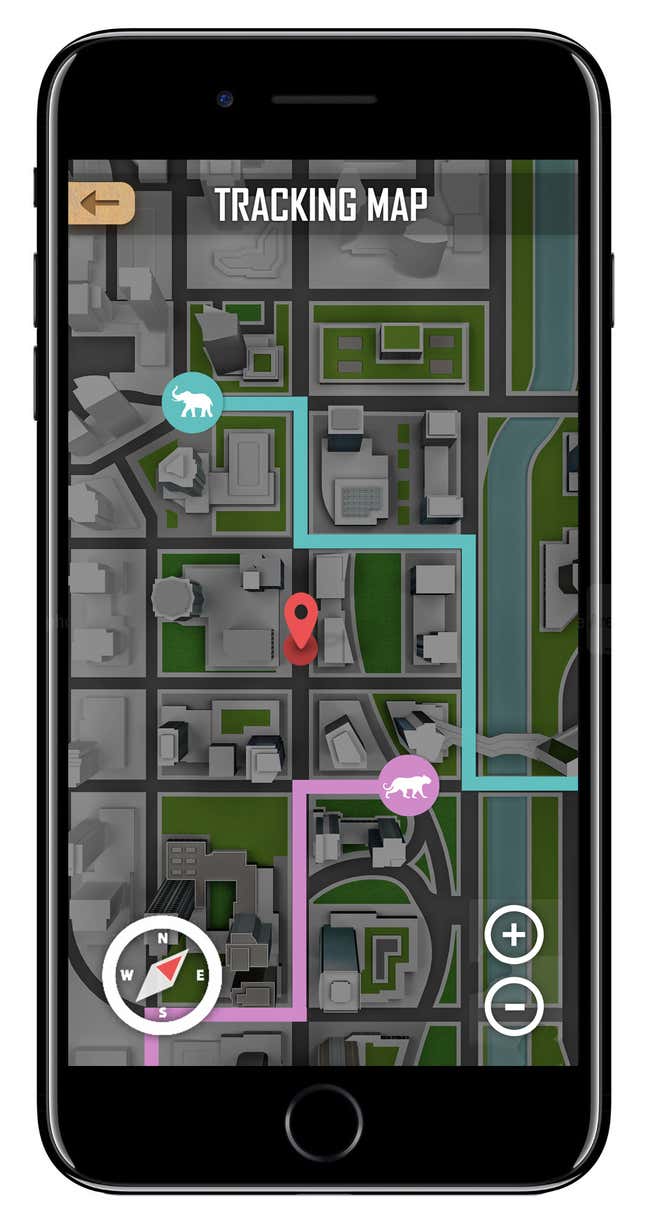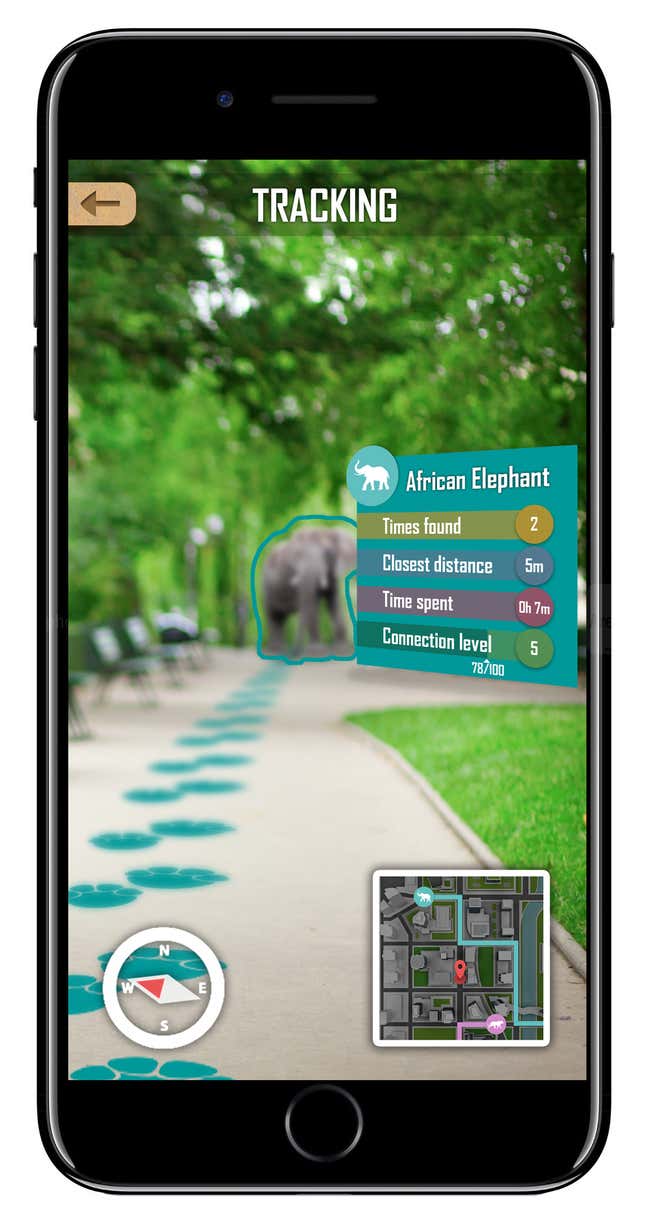 The startup, which is currently holding a Kickstarter campaign to raise funds for the game, plans to release a preview of the app in August and a full launch in December of 2018.
Shah is exploring other ways to gamify the data. The movement of the animals can act as a randomizer, dictating what happens in the game, in the same way a roll of the dice affects a game like Monopoly or Settlers of Catan. "This is just the first game. There are many other ways that the data can be used," Shah says.