Crystal Skye, a luxury Boeing 777, will take its maiden flight from Hong Kong to Kenya at the end of September. Passengers on the 10-day trip, a so-called "air cruise," will be waited on by butlers and served Michelin-star quality food.
The plane, which can hold up to 450 people, will only carry 86 elite travelers who pay 4.7 million Kenyan shillings (about $45,000) each. In Kenya, they'll sleep in the Villa Rosa Kempinski in Nairobi, where former US president Barack Obama reportedly stayed on a visit in 2015, and go on safari in the Masai Mara national reserve. Then the group will fly out to Tahiti in French Polynesia.
The private jet tour operated by a Hong Kong airliner, Genting, is targeted specifically at China's wealthy tourists who are increasingly coming to Africa. The trip coincides with China's seven-day holiday in October, better known as "golden week" when much of the country's middle class travel.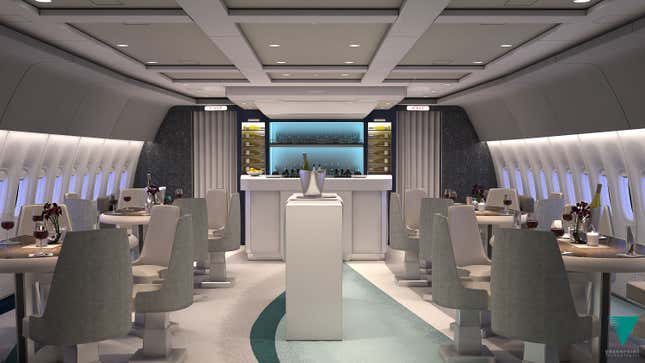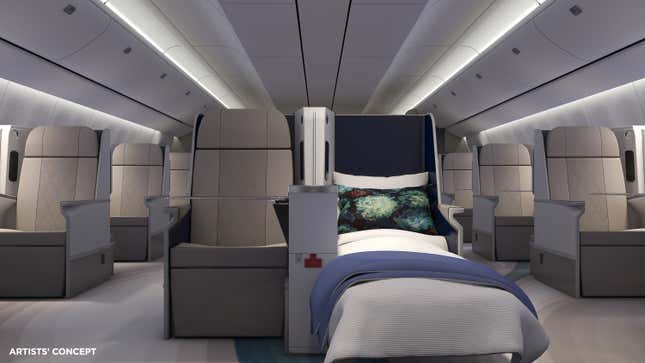 South Africa, Zimbabwe, and Kenya are among several countries targeting Chinese tourists—the world's largest outbound tourism market. Airlines like China Southern and Kenya Airways operate flights every day between China and Kenya. Several Chinese tour operators have outfits based in Kenya. Now, most signs in the Masai Mara park are written in English and Chinese.
Luxury jet tours are another level. The inaugural flight comes just after Chinese billionaire Jack Ma, founder and head of Alibaba, visited Kenya with an entourage of wealthy Chinese investors. The cost of a ticket on the Crystal Skye is more than 38 times the country's gross national income of $1,160 per capita. Still, there are downsides to adding to the reputation of wealthy Chinese in Kenya. Chinese visitors and expatriates, believed to carry a lot of cash, are often targeted by criminals.
Not all trips go smoothly. Last year, a Chinese tour guide who had been working in Kenya for at least 20 years attacked a Chinese couple at a hotel in the Masai Mara, stabbing and killing a woman.