Mauritanians will soon be saluting a new flag. A proposal to add two red stripes to the West African country's national emblem was approved by 86% of voters who turned up in a crucial Aug. 5 national referendum, instigated by Mauritanian president Mohamed Ould Abdel Aziz. Despite a vigorous campaign by Abdel Aziz's political opponents imploring Mauritanians to boycott the referendum which they claim would likely be rigged by the government, 54% of eligible voters turned up to cast their ballot on two constitutional amendments.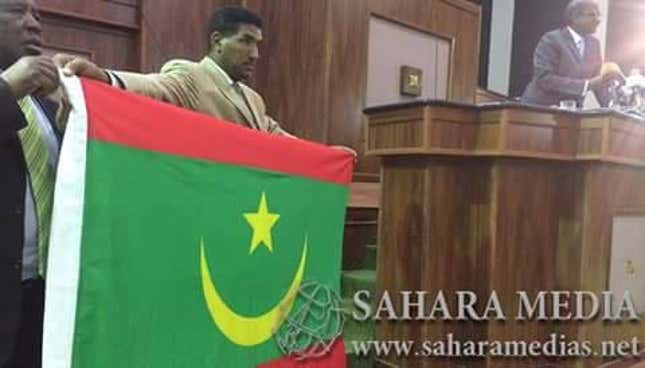 The current flag of Mauritania depicts the Islamic star and crescent moon on a green background; the new one will include two red strips—each occupying 15% of the banner's field, one on the top and one on the bottom of the flag—to symbolize the blood of patriots in the country's struggle against their French colonizers. The symbolic gesture—made 57 years after the country gained independence from France—permanently commemorates "the efforts and sacrifices that the people of Mauritania will keep consenting, to the price of their blood, to defend their territory," explains Union pour la République, the country's ruling party, which proposed the design update in March.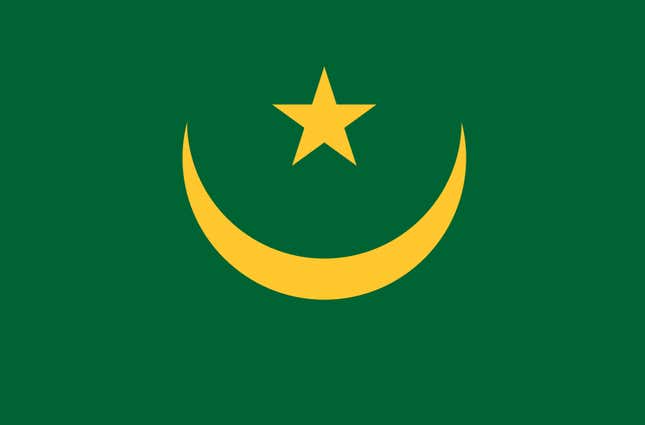 This past weekend's referendum also resulted in a major change in the country's political leadership. With an 86% "yes" vote, Mauritanians also abolished their national senate in favor of regional councils. Additionally, three independent institutions—the High Court of Justice, the Islamic High Council, and the Ombudsman of the Republic—will be combined into one body called The Supreme Council of the Fatwa. These changes gives more executive power to Abdel Aziz—a privilege opponents fear the sitting president will use to extend his term and effectively transform the democratic country to into an authoritarian state. Abdel Aziz, a former military general who was allegedly involved in two different coup d'état in Mauritania in the 2000s , denies that he will run for a third term.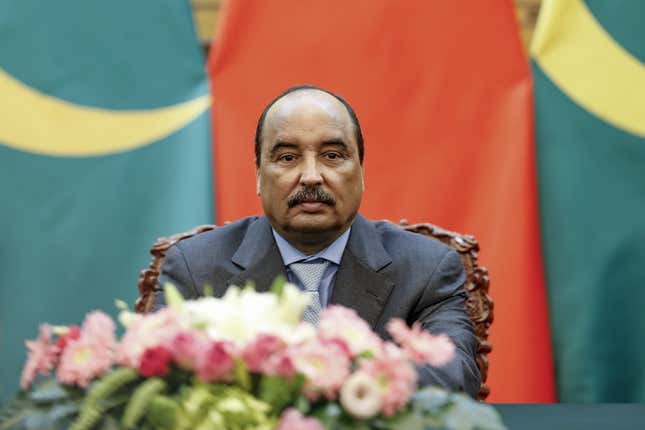 Critics say changing the impoverished country's symbols at this juncture is frivolous. "We must avoid ridiculous and false debates about the changing of national emblems," said former minister of foreign affairs Ahmedou Ould Abdallah to local new agency Réseau Mauritanien d'Informations last year, as Danish vexillologist Anton Pihl notes on his blog.  Abdallah warns, "faced with the daily difficulties encountered by citizens, the security challenges that accumulate, the huge national needs, the priority now is to stop the suicidal spiral which leads us towards a catastrophe."
Indeed, changing a flag is expensive. As sticker-shocked New Zealanders who recently contemplated changing their flag realized, rolling out a new national symbol is very costly, thanks to all the government buildings, border signs, IDs, uniforms, business cards, and mountains of official forms that need to be updated.