Three years ago, Philipp Schütz, a Swiss publisher and photographer based in Addis Ababa, Ethiopia, bought two books about Uganda by Dutch photographer, Andrea Stultiens.
The photography, a selection of curated images taken by Ugandan photographers, shows people going about their lives under colonization, regime changes, and dictatorships. The project was meant to digitize and preserve Ugandan photography, which Schütz drew inspiration from. Along with photographer Wongel Abebe, who documented students at Addis Ababa University last year, and documentary photographer Nafkot Gebeyehu, they started Vintage Addis Ababa in July 2017.
The site allows Ethiopians to submit old photographs of ordinary people in Addis Ababa to a Tumblr page. At first, Schütz and Abebe wanted to sell and market the book to an international audience, but decided to target locals instead.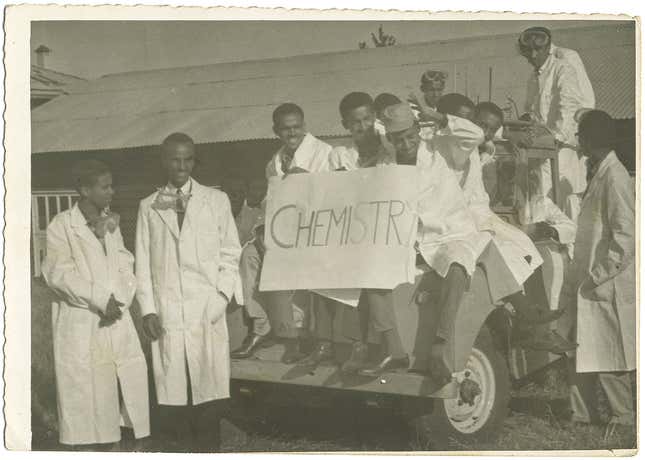 "For Ethiopians, the project is a lot more about identity rather than just art," said Schütz. "We knew their participation in the archiving process and development of the project [was] crucial. Everything that grows out of this project in the future will be influenced by this crowd sourcing approach."
For Wongel Abebe, the decision to make Addis Ababa the centerpiece of the project was a matter of practicality and historical significance. "Much of Ethiopia's documented history tells of stories of a select few, and of what are categorized as 'major' events," Abebe said. "Although this documentation speaks of truth, it can't represent the whole picture of how things were at the time. Vintage Addis Ababa focuses on the happenings of just this one city."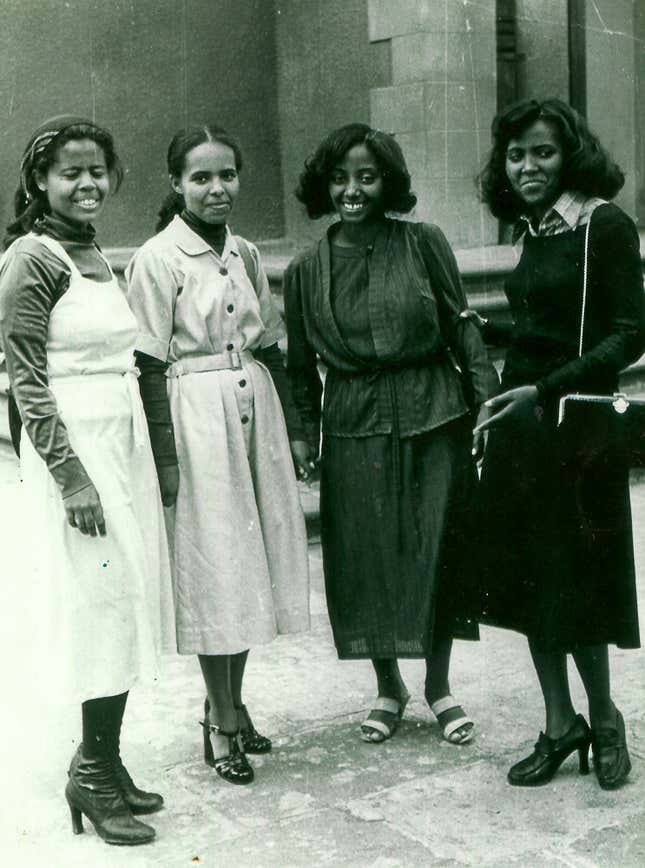 The period in which many of the photos were taken was an active time in Ethiopian history. Addis Ababa, the nation's capital, was the location of important political events. From the first conference for the Organization of African Unity in 1963, to the 1974 coup which overthrew monarch Haile Selassie, three years shy of the war between Ethiopia and Somalia in 1977.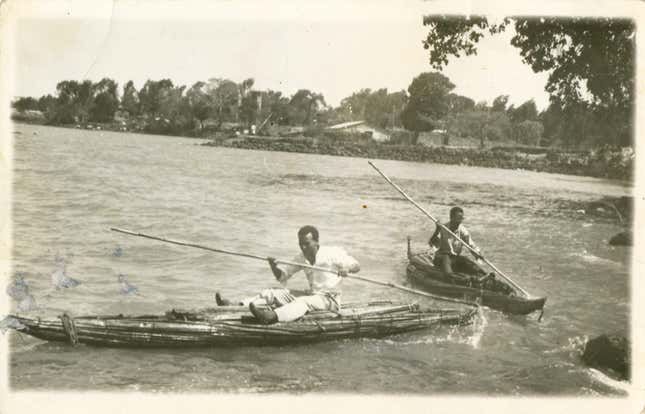 Vintage Addis Ababa aims to show that people still had lives to live in spite of the monumental incidents happening in the country. "It never occurred to me that even in tough seasons, everyday people still lived moments worth remembering. People got married, went to photo studies, developed a sense for fashion, celebrated, studied, traveled, and started businesses," Abebe said.
And it appears the site is tapping into a desire to see the capital's history told through the lens of everyday people. In the almost two months Vintage Addis Ababa has been active, their posts reach on Facebook was over 400,000, and post engagement listed at almost 123,000.
Nafkot Gebeyehu credits the site's growing popularity to "people-friendly" content that allows the "opportunity for [users] to be involved in preserving history as well."
The site's photos are all scanned professionally so they can be used in different formats. Schütz, Abebe, and Gebeyehu said their submissions and audience are mostly based in the country, but they're already receiving interest from Ethiopian communities in the US, Australia, and the United Arab Emirates. One of the likely reasons this is focusing on the diaspora is that internet penetration is quite low in Ethiopia despite the uptick in mobile subscribers in the country.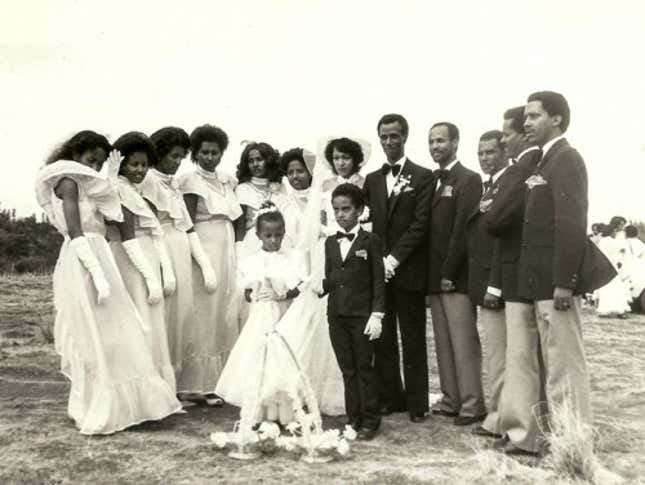 "One of the reasons the project is successful is also the intimacy of the photos," Schütz said. "Foreign photographers have been documenting Ethiopia for over a century, but their photos often lack intimacy." For the co-founders of Vintage Addis Ababa, the hope is to collect photographs for a year before publishing a photography book Ethiopia can call its own.