The most glamorous mountain gorilla "education center" has opened in Rwanda. Built in a remnant of an old volcano crater, the Bisate Lodge offers guests the opportunity to learn about the critically endangered apes in their natural habitat, while staying in luxury villas inspired by the king's old palace.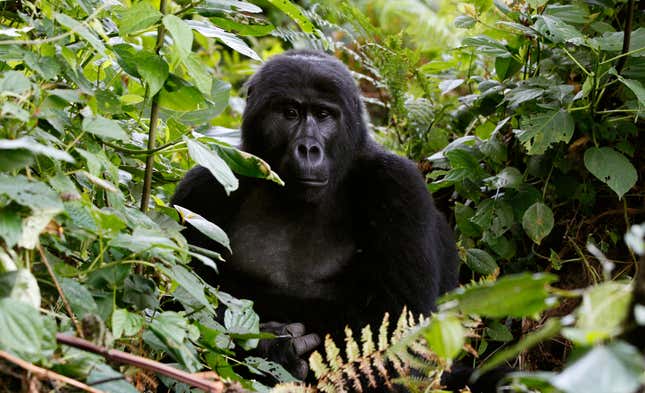 Years of poaching and migration into the gorilla's territory during Rwanda's civil war has decimated the great ape's population to about 900 today. The mountain gorillas, whose DNA has been found to be 98% similar to human genetic makeup, would have totally disappeared if not for the efforts of conservationists like Dian Fossey, as depicted in the 1988 film Gorillas in the Mist.  Now ecotourism operator Wilderness Safaris, which owns Bisate and several properties throughout Africa, says they hope the luxury lodge will serve as a "center of excellence" for learning about the great apes and support the local sustainable conservation economy, which helps safeguard the gorilla's habitat.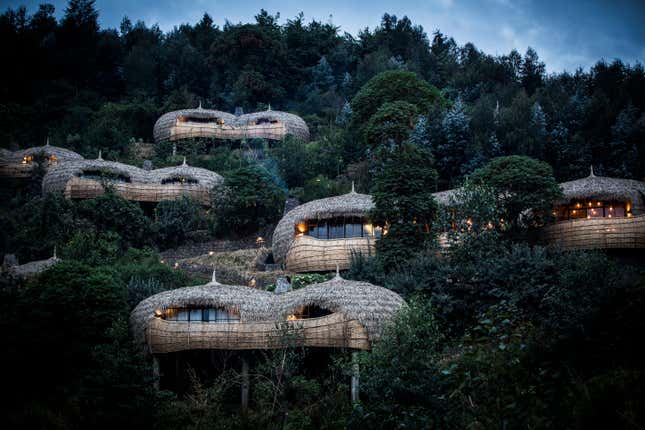 "When we made the decision to invest in Rwanda, the last thing we intended to do was just to build a boutique lodge and sell gorilla treks," said Wilderness Safaris's COO Grant Woodrow in a statement during Bisate's opening last month. To create a sanctuary around six $1,400-a-night lodges, Wilderness Safaris purchased 172 plots from farmers, and planted 15,000 trees to expand the forest where gorillas roam. Guests can observe and track 12 troops of mountain gorillas passing through Bisate's 42-hectare grounds and the adjacent Volcanoes National Park.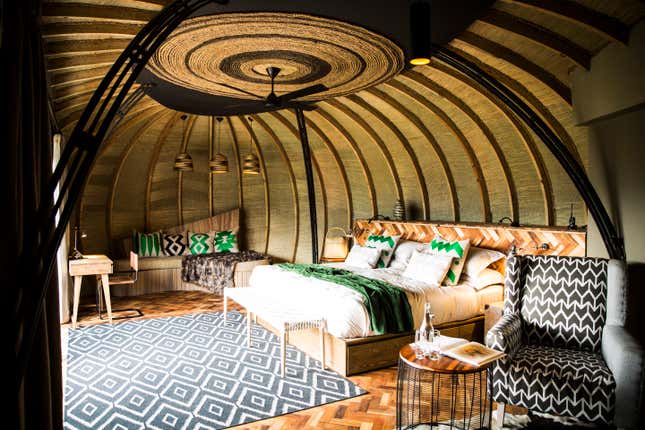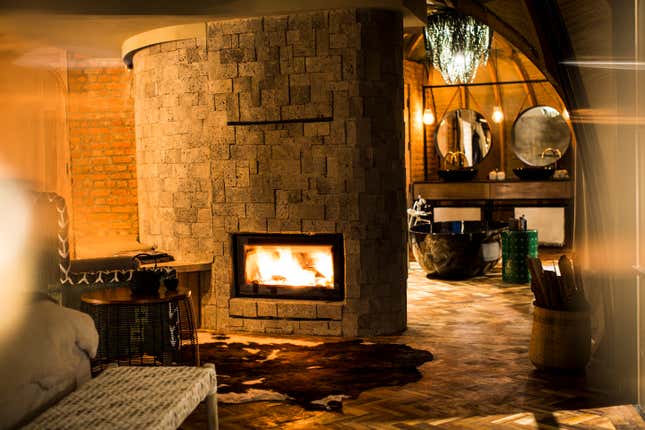 Saving Rwanda's image
Bisate is Wilderness Safaris's first foray in the east African country, scarred by the bloody ethnic conflicts that culminated in the 1994 genocide of a million people, according to UN's estimates. Wilderness Safaris's CEO Keith Vincent says that the company was encouraged by the Rwandan government's push to improve its economy through foreign investment. In 2015, Rwanda passed a new investment code designed to attract foreigners interested in developing its tourism, energy and tech industries. "We have felt nothing but welcomed by the country and its people and are truly excited to contribute to the momentum and resurgence of this tiny nation," said Vincent. Wilderness Safaris said poured $580,000 into the local economy from the land purchase and employed 250 local builders during Bisate's construction.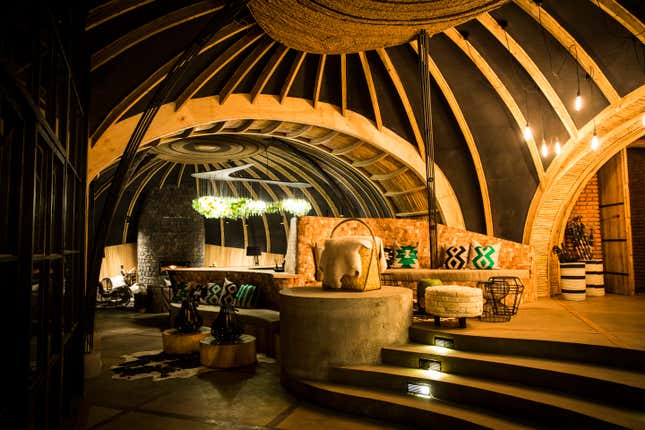 Vincent touts Bisate as a showcase of Rwanda's design heritage. In creating the chestnut-shaped villas, South Africa-based architect Nick Plewman researched the architecture of the Rukari Palace where the Rwandan king once lived. Urban planner turned design entrepreneur Teta Isibo was tapped to infuse the Bisate's modern interiors with a "look and feel authentically Rwandan." Among these distinctly Rwandan touches: woven screens and accessories made by local craftsmen, vibrant kitenge fabric for staff uniforms and furniture decorated with traditional geometric patterns made from hardened cow-manure in the traditional art form imigongo.