One of Hollywood's most iconic genres is getting the African treatment.
Five Fingers for Marseilles is a western set in the rural town of Marseilles in South Africa's Eastern Cape province. The film stars an all-South African cast and is one of four South African films debuting at the Toronto International Film Festival (TIFF) this September. Its official trailer, released on Aug. 23, depicts scenes familiar to fans of the western: long stretches of mountains, a remote town, glimpses of a mysterious lone ranger, and the sound of wind beating dust against the streets.
The film started production last year after being in development for seven, according to Variety. In press materials, director Michael Matthews and screenwriter Sean Drummond said they wanted to celebrate the forgotten history, people and stories of "small town South Africa."
The film begins with a group of kids called the Five Fingers, who frequently challenge their town's brutal and oppressive apartheid-era police force, according to the film's synopsis. During a showdown with the police, one member of the group, Tau, kills two policemen and flees the town to escape the authorities. He is eventually arrested and sent to prison in Johannesburg.
When Tau returns to Marseilles twenty years later, he finds a town besieged by gangs. He struggles to carve a new life for himself and calls on the old members of Five Fingers for help.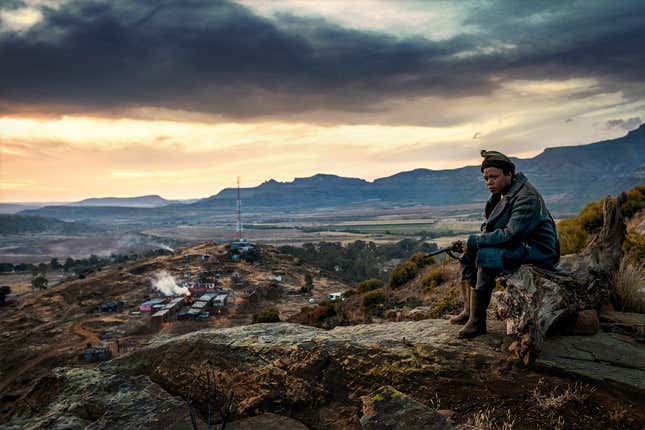 South Africans will recognize familiar faces like Kenneth Nkosi, Jerry Mofokeng, and Vuyo Dabula in the film, stars of local dramas, and films like Avengers: Age of Ultron, Invictus, District 9, and Tsotsi.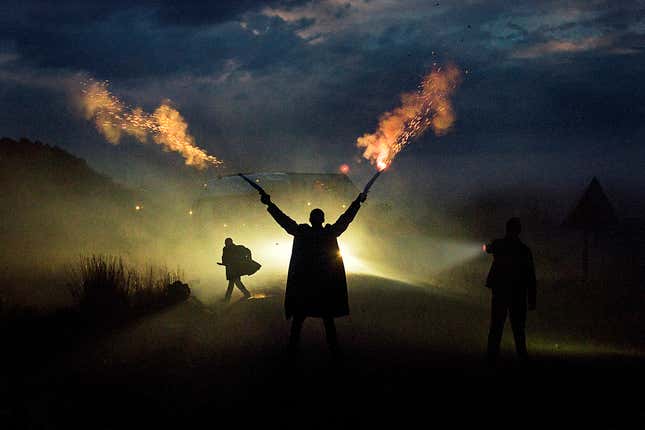 Westerns are an enduring genre, and Five Fingers draws inspiration from mid-century classics created by John Ford and the cheap, European-made spaghetti westerns of the 1960s and 70s—setting itself apart with a dialogue that mixes South African languages like isiXhosa and Sesotho. "The great westerns have always contained socio-political threads," the film's description reads. Five Fingers for Marseilles's depiction of a neglected part of South Africa make it "deep, dark, edge-of-the-seat, and starkly human."