When Adamu, an administrative worker at a university in northern Nigeria, and Fibi, a local teacher got married in 1994, they had the usual dreams of a new family: home, happiness and children of their own. However, it took 18 years before they finally became parents.
After several years without natural conception, they opted to try assisted reproductive technology through in vitro fertilization and succeeded in conceiving twin boys.
Adamu and Fibi's story is not an uncommon one. Even though Nigeria has one of the highest birth rates in the world with 37.3 births for every 1,000 people or an average of six children per woman meaning more than 7 million new Nigerians are born every year, an estimated 25% of couples still suffer from the infertility.
Nigeria's population of over 190 million, the highest on the African continent, is projected to hit 397 million by 2050, making it the world's third most populous country after China and India.  But there are still thousands of Nigerian couples, like Adamu and Fibi, unable to conceive naturally and for a long time they suffered in silence.
Infertility is not an openly-discussed topic in modern Nigerian cultures. It is rare to find couples willing to acknowledge their struggle to conceive. There is often a lot of pressure to have children from society and extended family. And in many of Nigeria's mostly patriarchal cultures a lot of that pressure falls on the woman.
Remarkably, for a country with so many children—or perhaps because of that—both fertility treatments and child adoptions are difficult topics to raise. And even after deciding to go down one of these routes, the costs have  been prohibitive (for fertility treatments) and the social services' bureaucracy so discouraging when it comes to adoption it has led to a black market for baby factories.
Luckily for Adamu and Fibi, this did not pose a problem for them who said there was no pressure from family. "They were all very supportive," says Adamu.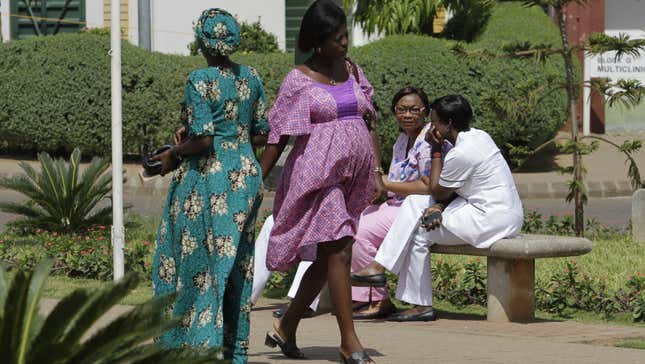 The culture of silence around infertility together with ignorance and a negative perception of assisted reproductive technologies (ARTs) leave many couples vulnerable to quack treatments or seeking spiritual solutions from churches or native medicine men. It is not uncommon to hear of couples being asked to perform expensive and elaborate sacrifices in shrines or asked to spend weeks sleeping in churches exorcising imaginary spirits in the hopes of conceiving.
However, there has been an increase in the perception of assisted reproductive technologies for couples to conceive, says Dr. Abayomi Ajayi, chief executive of Nordica Fertility Centre in Abuja. Nordica is one of the 45 IVF clinics in Nigeria, with only five of them publicly-owned while the rest are private businesses.
"One thing people known for sure is that ARTs work," Dr. Ajayi said. He also noted that the cost of IVF treatments in Nigeria had fallen drastically is now cheaper than going abroad for the same results.
"For about 1.1 million naira, (approximately $3,000), you can get excellent IVF treatment in Nigeria now," he said, referring to in vitro fertilization (IVF), a complex series of procedures used to treat fertility or genetic problems and assist with conception which is the most popular ART. During IVF, mature eggs are retrieved from a woman's ovaries and fertilized by sperm in a lab, and the fertilized eggs implanted in a uterus.
But $3,000 is a lot of money in a country where where tw0-thirds of the population live on less than $2 a day. Middle class couples who would normally be able to raise the amount from friends and family might choose not to do so for shame or embarrassment. Ajayi acknowledges childless couples are vulnerable to quack treatments due to societal pressures and perceptions regarding childbirth.
"There are still many couples who refuse to admit or be identified that they have challenges conceiving children, and prefer to depend on promises of religious miracles that are not realistic," he says.
"This is the reason why many prefer to credit conception from ARTs to a miracle, and not admit the science that was involved."
Although the cost of IVF treatment in Nigeria is cheaper compared to treatments outside the country, it is still unaffordable for many Nigerians. Due to this, some hospitals such as the Obafemi Awolowo University Teaching Hospital in Ile-Ife, a publicly-funded training and research hospital offer installmental payments to patients.
While this has reduced the number of people travelling out of the country for fertility-related treatments, many still go to Europe, the United States of America or India for specific services not available within Nigeria.
"These services include pre-implantation genetic diagnosis that can be used to screen out inborn genetic defects or exploits to select the baby's gender. Some clinics are able to offer partial pre-implementation genetic diagnosis service here and the patients seek the rest abroad," said Dr. Babatunde Ogunkile of Origene Health Services, a newly-established fertility treatment clinic in Lagos.
At his previous job at The Bridge Clinic, another Lagos-based fertility clinic, Dr. Ogunkile saw an average of 30 patients a month.
The adoption dilemma
Adoption, another option that would have been explored easily by couples unable to conceive children, is a very difficult process in Nigeria. Although legal adoption of children outside those related to the adopter by blood through extended family relationships is not very popular, those who desire to do so are met with bureaucratic bottlenecks and made to jump through so many hoops many potentially great parents give up.
Child adoption in Nigeria is regulated by local state laws, with the process usually managed by the social welfare departments in each state's ministry of women affairs. On paper, the procedure seems pretty easy: locate and identify the child, fill out the application forms to the department responsible for adoption, which then investigates the readiness of the applicant to adopt and care for a child.
"However, in reality, the process to adopt a child is very difficult. Most applicants wait for years without success," says Chide Atojoko-Omovbude, a lawyer who has worked on numerous adoption cases and is the author of a book, "Adoption in Nigeria: Practice and Procedure."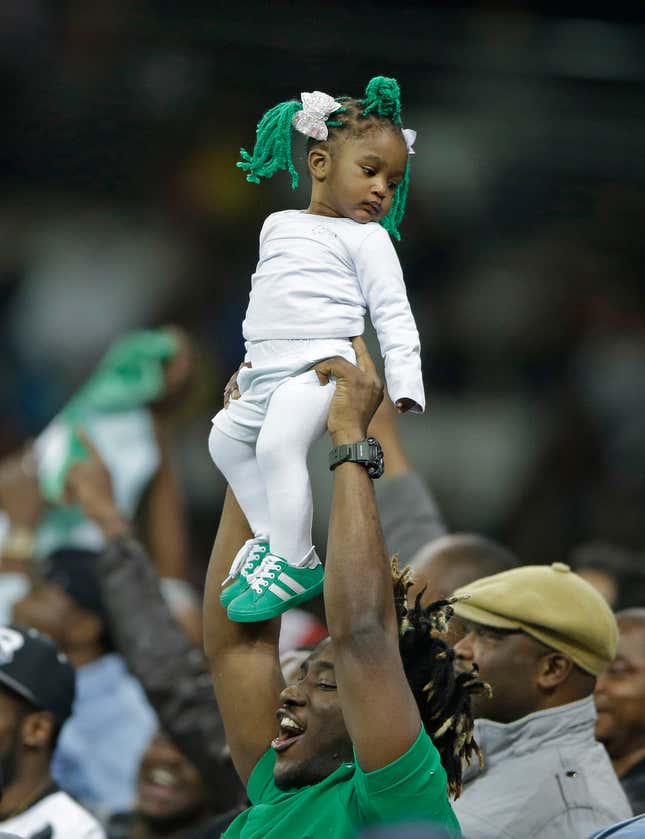 It is difficult to know the number of children legally adopted in Nigeria as there is no national centralized adoption services center. The state government departments responsible for adoption are not willing to share such information.
The difficulty in legal adoption has been posited as one of the reasons behind the emergence of "baby factories", the local term to describe human traffickers who are engaged in child harvesting – where babies born to single mothers are sold with the knowledge of the mothers at birth to couples or individuals, presumably for the buyers to raise them as theirs.
A lot of these baby factories masquerade as charities caring for marginalized women or pregnant teenagers in need. The traffickers charge and pay the mothers more for male babies than for female babies, and those who deliver twins get paid the most.
The mothers are either teenage or young women who got pregnant out of wedlock and cannot stay at home because of the stigmatization, or women who are hired specifically by the traffickers to conceive and give birth to the babies that are sold. These pregnant women are cared for by the traffickers through the duration of their pregnancy, and their babies taken away from them immediately at birth, often without the mothers ever setting their sights on them.
Nigeria's anti-human trafficking agency, National Agency for the Prohibition of Trafficking in Persons (NAPTIP) has been active in closing down these baby factories, but new ones keep appearing. As far back as 2006, human trafficking was identified by UNESCO (pdf) as the third most common crime in Nigeria, after financial fraud and drug trafficking. An estimated ten children are reportedly sold across the country daily.
Until formal adoption procedures are simplified and cultural attitudes towards adoption and artificial reproduction technology shifts, it is unlikely that these trends will die out soon in Nigeria.