After losing 48,000 shillings ($465) on bad bets in just a few hours, Jackson Kimani was thinking of committing suicide.
The 26-year-old is a salaried employee who works at a mobile money agency in Nairobi. Kimani took money from his shop to put a stake in a number of football games but consecutively lost his bets. It was Saturday afternoon, and Kimani says he was fortunate his manager didn't come in to check on the balance.
On Sunday, he took another chance and bet 12,000 shillings on a number of games in European leagues. If he didn't recover whatever he took, he thought, he would have to commit suicide since he knew the police would swiftly catch him.
By sheer luck, Kimani was able to recover the money that he lost—and even got an extra 1,000 shillings to keep for himself. "Betting is a big problem," Kimani tells Quartz, thinking of those tumultuous 24 hours. "At first, it's all fun, but before you know, it's an addiction."
Kimani says he's a betting addict. He's been gambling for over two years, typically three times a day and more than that on weekends. He's registered on most platforms like Betway, BetPawa, mCheza, SportPesa, and Betin and usually places his bet on football tournaments with the occasional tennis and basketball game. With his two phones and sometimes a computer, he does single, multiple, and live betting separately. After seeing his friends win big, Kimani decided to join in, partly to enjoy himself and also to supplement his monthly income of 10,000 shillings.
But he soon realized that he was only digging himself into more trouble. "You win and lose at the same rate and most probably you will lose more than you gain," he said.
As gambling, and especially sports betting, becomes pervasive in Kenya—and Africa at large—its adverse effects continue to get acute. Researchers warn about the compulsive nature of gambling, and lack of proper safeguards to thwart underage gambling. The betting boom has also caught on in countries like Uganda where the expansion of satellite TV and the creation of a national lottery lured many jobless Ugandans into betting. In Nigeria, 60 million people between the ages of 18 and 40 years spend up to 2 billion naira ($6.2 million) on sports betting daily.
In Kenya, which is home to the third-largest gambling market in Africa behind South Africa and Nigeria, smartphones and mobile digital technology have enabled betting practices. In a GeoPoll survey of youth between the ages of 17-35 in sub-Saharan Africa, Kenya had the highest number of youth who were frequently gambling.
The availability of tips shared via chatting groups like WhatsApp and Telegram have made it easier to access information about betting. Smartphone usage has also increased the amount of time people spend gambling, with some specifically buying the phones to access gambling apps and sites. The seamless integration of mobile money wallets and betting platforms has also induced mobile-based gaming, with telecoms operators making lucrative returns from bookmarking.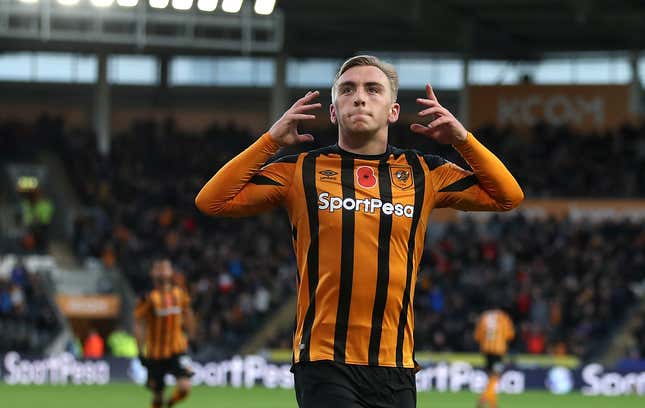 As governments rake in millions of dollars in tax revenue from the industry, others have also pointed to inadequate or obsolete regulatory frameworks to reduce exposure and solicitation of vulnerable groups. In Kenya, the Betting Control and Licensing Board is regulated under a 1966 law which is filled with many shortcomings even as the technology and processes around gambling have progressed. Successive laws to curb the negative impacts of the practice have either failed or are yet to come into effect.
Yet Kenya cannot also turn a blind eye to the profitable nature of the betting industry. In early 2017, the government introduced a five-fold tax hike on betting in a bid to raise funds that would support sports and cultural activities. In November, it also announced a proposal to provide preferential tax treatment to betting companies who pay their customers by buying them shares in blue-chip companies or in government bonds. The decision is part of the Capital Markets Authority's move to get more people to invest at the Nairobi Securities Exchange.
Yet tempting as that might sound, Kimani is done gambling. He has deleted his accounts on all betting platforms and says he has advice for others who might be addicted to the game. "Don't bet money that you can't afford to lose," he said. "The house always wins."