A pensive Alan Paton is the inspiration for today's Google doodle. The search engine honored the South African author and activist on the 115th anniversary of his birth.
In the doodle Paton looks out the rolling hills of the South African landscape he captured so beautifully, while also recording the ugly justices of apartheid from KwaZulu-Natals endless valleys to Johannesburg's cramped slums. As head of the Diepkloof Reformatory for Young Offenders in Soweto in 1935, Paton faced the effects of the segregated system and spent the rest of his life opposing it.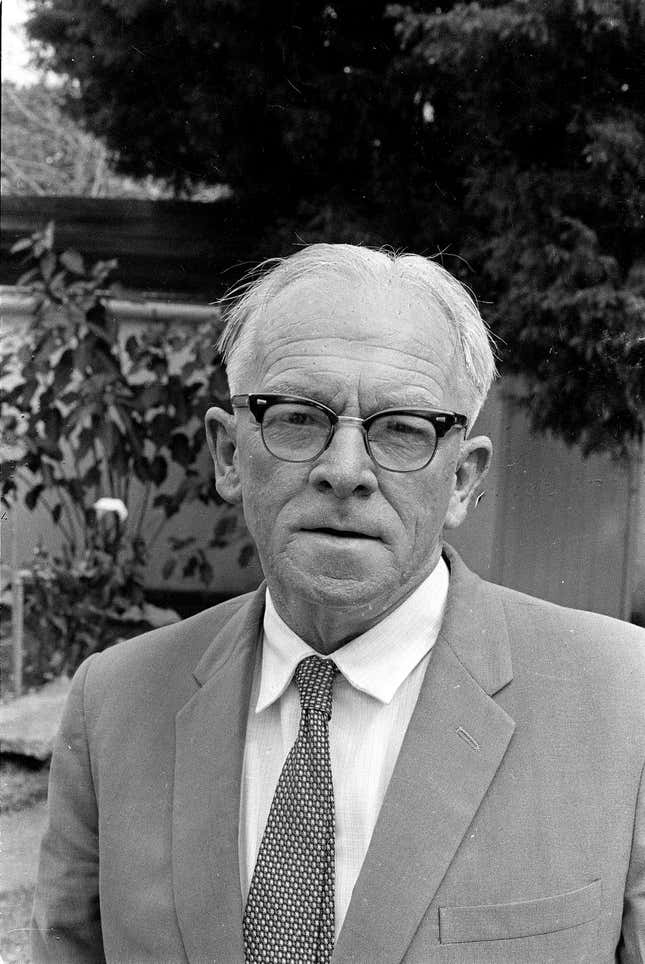 Paton, born in 1903 in Pietermaritzburg in KwaZulu-Natal, is best known to the internet generation for his book Cry, The Beloved Country, selling more than 15 million copies by the time of his death in 1988. It was turned into the 1995 film starring James Earl Jones (an earlier 1952 version of the film starred Canada Lee and Sidney Poitier and reportedly required the black actors to pretend to be director Zoltan Korda's servants in order to film in apartheid South Africa).
Paton's books record the height of apartheid, publishing 19 books between 1948 and 1989 including titles like Ah, But Your Land is Beautiful and Apartheid and the Archbishop. Paton's writing was able to articulate the physical and emotional toll of keeping black and white South Africans apart at a time when few white authors dared to, while black authors were banned for doing so.
Paton was always torn between his work as an author and an activist. He was a founding member of the Liberal Party of South Africa, and was often stalked and harassed by apartheid security. The apartheid government confiscated his passport in 1960 after he traveled to the US to receive the American Freedom Award.
Paton died in 1988, without seeing the end of apartheid.