Posters of Ben Enwonwu's Princess Tutu hang on the walls of homes around Nigeria, and yet no one has seen the real work for years, until now.
Tutu, the portrait of the Ife royal Princess Adetutu Ademiluyi, was found in a London flat in the home of a "perfectly ordinary" family, said Giles Peppiatt, director of modern African art at Bonhams. Until now, Nigerians and the global art world considered the works lost forever.
One of three portraits, Enwonwu's depictions of the princess became a symbol of Nigerian reconciliation after the war for Biafran independence. Enwonwu is said to have met the princess in the summer of 1973 and asked to paint her portrait.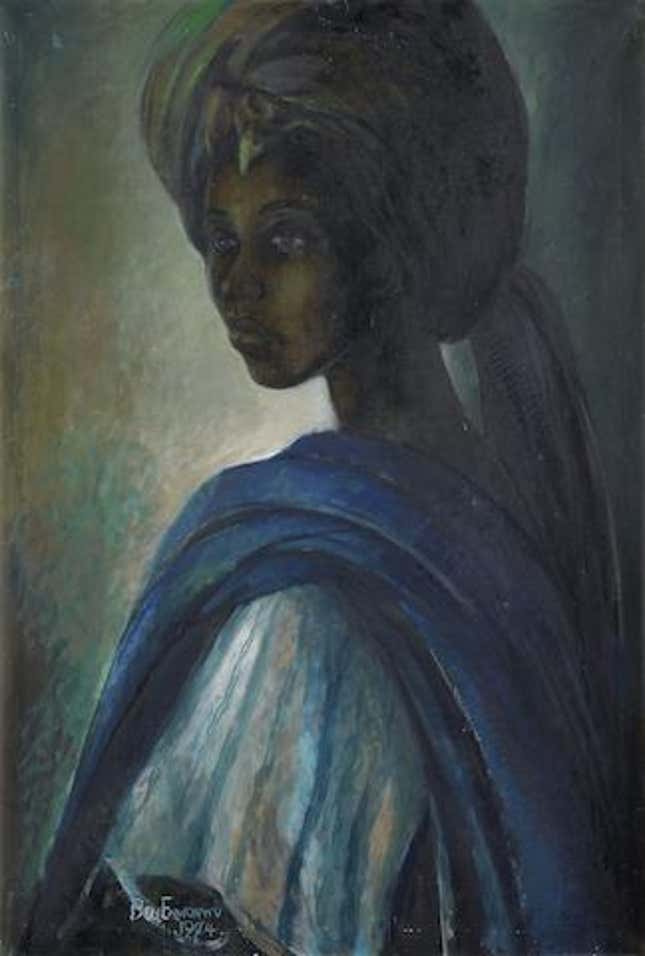 This particular version is the second, and her serene expression shows the princess' growing comfort with the painter. At least one of the three portraits remained in his studio until his death in 1994, before disappearing. The other two portraits remain missing.
"Its appearance on the market is a momentous event and we expect it to generate enormous interest," said Peppiatt, who used to get a call about every eight weeks from someone who believed they had the real Tutu. Discovered late last year, the family had inherited it from their father. They have since asked to remain anonymous.
Expected to fetch as much as 300,000 pounds (more than $417,000) Tutu will lead Bonhams' "Africa Now" auction on Feb. 28. For the first time, the auction will also be broadcast to Lagos, allowing Nigerian collectors to bid for this piece of cultural history. If it reaches the expected sale, it would be a record price for a modern Nigerian painting, but the return of Tutu has far greater value to Enwonwu's home.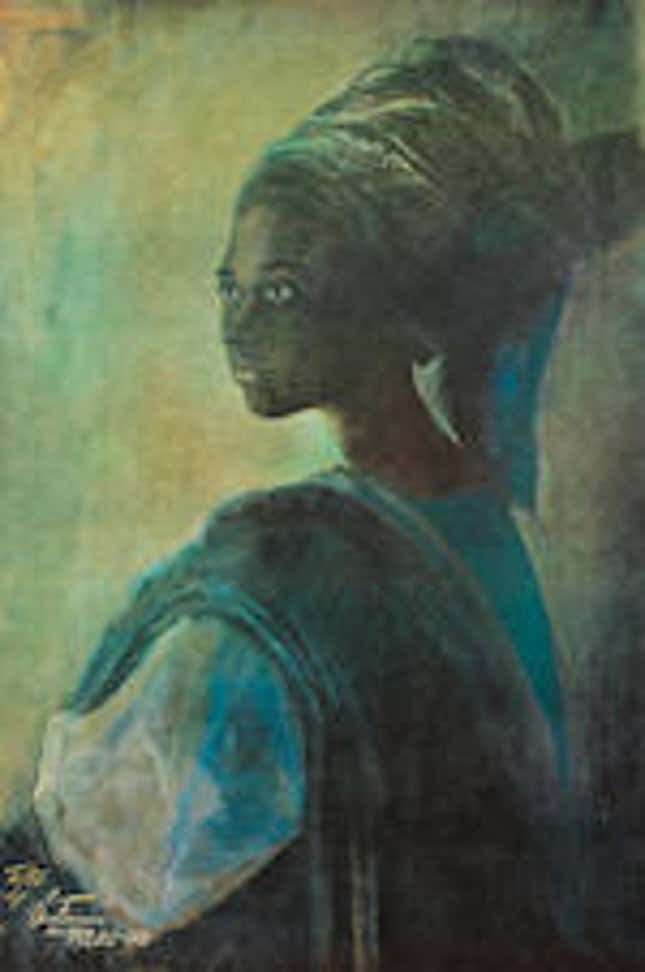 "It amounts to the most significant discovery in contemporary African art in over fifty years. It is the only authentic Tutu, the equivalent of some rare archaeological find. It is a cause for celebration, a potentially transforming moment in the world of art," said Nigerian Booker Prize winning author Ben Okri.
By the time Enwonwu painted the princess, he was already Nigeria's most well known fine artist and the founding father of Nigerian modernism. Yet, this is not the only one of Enwonwu's missing works: a series of wooden sculptures commissioned by the UK's Daily Mirror newspaper were lost for years until they were discovered under a heap of rubbish at a London school in 2012. Those also headlined Bonhams' Africa Now sale, selling for 361,250 pounds .