France has been accused of violating the sovereign rights of Equatorial Guinea in a case filed by Teodoro Nguema Obiang Mangue, the wealthy playboy son of Africa's longest serving leader.
Obiang, 48, is the son of Equatorial Guinea's president, and he is also the country's vice-president. He was first charged by France more than 10 years ago in an international money laundering case. Over the years, Obiang, who is best known as Teodorin, has built a reputation as an international playboy with a luxurious lifestyle, glamorous models and expensive motorbikes, all regularly documented on his popular Instagram page. 
He brought a case against France to the International Court of Justice in 2016 in response to the original suit. France has since sentenced Teodorin for three years on corruption charges.
The case has been a tug of war between France and the oil-rich Equatorial Guinea, culminating in a four-day hearing at The Hague earlier in February. A 2009 complaint filed by Transparency International France against president Obiang Nguema on similar charges of money laundering was initially dismissed on the basis that activists could not bring a case against national leaders. A 2010 ruling, however, allowed the charges to be brought.
In a trial that spanned years and investigated allegations that Teodorin embezzled from his country to buy expensive cars, property and other assets in France, he denied all the charges. And then, in 2016, he brought a case against France at the ICJ at The Hague to halt the case; in December of that year, a top UN court a top United Nations court said it did not have the jurisdiction to do so.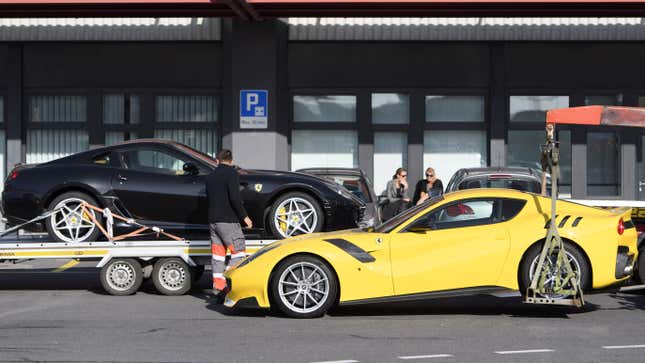 In 2017, he was prosecuted by France, and ordered to confiscate more than 100 million euros worth of his French assets. At last week's hearing at The Hague, which proceeded despite Teodorin's prosecution last year, the two countries continued their diplomatic tug of war, with Equatorial Guinea blasting France's ruling as a "flagrant violation of international law", while France maintained that the ICJ did not have the jurisdiction to interfere in the case, and urged them to throw out the case.  
The prosecution of Teodorin may have brought some respite for many citizens often deemed to be at the mercy of a nation with extreme oil-rich wealth, and one of the worst dictators on the continent. During the case where France prosecuted Teodorin last year, locals from Equatorial Guinea—a political watchdog of the country EG Justice, as well as a journalist in exile—insisted the people of the country were "held hostage by the Obiang family."