When Blessing Okoedion arrived in Italy from Nigeria, she met a woman she was told to call Madam Faith, who explained to her the work rules. First, she described the various types of police cars, and how she was supposed to run if any potential client opened their car doors, because it was probably an undercover cop. "Clients don't open their doors," Faith told her. She was supposed to charge at least €20 ($24) a person, though some might only pay €10 or €15. She must refuse nobody.
Blessing felt deaf, as if everything Madam Faith told her dissipated as soon as the words entered her ears.
She kept repeating that she had not come here to do that sort of work and that her recruiter in Nigeria, a woman named Alice she met at her local church, had told her that she would be working as a computer technician. Madam Faith only laughed at her. "And you are a graduate," she said, crushing Blessing's confidence.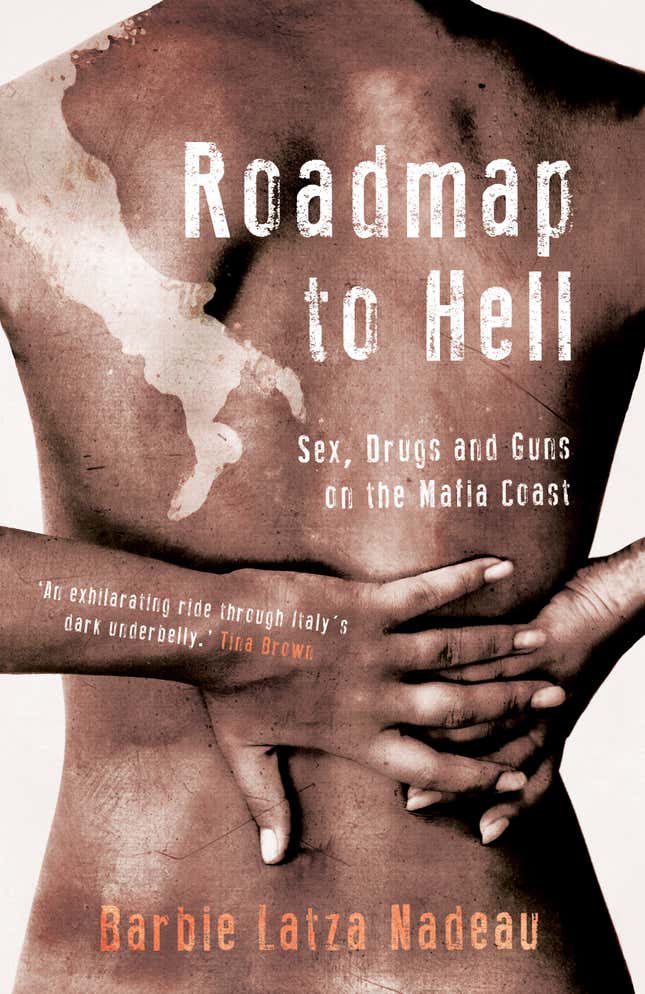 Madam Faith told her to hide her money in her boot or men who worked for other madams would pretend to be clients and try to steal it from her. She said to be careful if there was more than one person in a car, although not necessarily refuse them because she could charge per person, and that police don't have to pay, especially if they become regular clients. She said not to become friends with the Russian, Ukrainian, and Romanian women who worked on the perimeter of the Nigerian women's area, and to let her know if she ever saw one on her section of sidewalk. She told her that if she was scared, she should carry a knife or be prepared to defend herself with a shard of glass. Blessing felt like she was in a nightmare.
She then told Blessing that she should bring clients to the connection house she would be living in, or she could go with them to a hotel, but in any case they had to pay €50 ($62) in advance, and that Blessing had to hide the money where they wouldn't find it because, of course, they were always subject to being robbed. Madam Faith gave her a pay-as-you-go cellphone that didn't have enough money on it to make outgoing calls that she could top up when she started earning.
In addition, Blessing had to pay €150 ($186) a month for rental of her sidewalk space, which went directly to the Nigerian gangs with no markup for the madam, who in turn paid the Neapolitan Camorra crime syndicate. Her phone bill, rent and food would be extra. She was told she had to pay €200 ($248) a month for her room, €250 ($310) a month for utilities, and €50 a week for food. During the winter, she would pay €20 a week for heating. And, most importantly, if she got caught, Blessing should never denounce her or she would come and kill her.
In the days that followed, Blessing had no choice but to sell her body under threat of rape and other violence. She did it reluctantly, hoping to find men like her first client who she had convinced to listen to her story instead of using her body. Instead, she soon realized she was just merchandise, a machine for sex, a piece of meat.
When she finally earned money, her madam took it directly from her purse the minute she walked into the connection house so she couldn't stash any for herself. Blessing knew she needed money to escape , so she tried to hide some the next day. After her second day on the street, she decided to find a police station instead. She searched and searched, but she dared not ask any of the other girls because it was hard to know which women were madams keeping an eye on their girls.
Finally, she met a Nigerian man who, like her, was educated in Nigeria but had fallen into drug trafficking with the Nigerian gangs. She asked him to take her to the police station, but he was afraid of being arrested or, worse, that a fellow gang member would see him. Instead, he told her where it was. But, not speaking a word of Italian, when she arrived the police officer told her to come back the next morning at 9am, when someone could speak to her in English. She returned to the street.
The next morning, she got to the station at 9am and there was an English-speaking officer there. She signed a complaint against Alice, Madam Faith, and her husband, and the police took her to Casa Ruth, a home run by Catholic nuns for migrant women forced into sexual slavery. She was off the street just four days after she arrived.
Many women have successfully left the street, but Blessing has become a sort of spokesperson for the work that Sister Rita and the other nuns and volunteers do, and, in 2017, she published an autobiography with Italian journalist Anna Pozzi, who has dedicated her career to covering the Catholic Church's role in helping sex trafficked women. Their book, called The Courage of Freedom (link in Italian), follows Blessing's story from Nigeria, and underscores the frustrations she feels that she can't do more.
Many sex trafficking victims are tied to their fate in Italy in two ways. They believe they are bound to their madams through participating in the "Juju curse"—a religious ceremony performed by a witch doctor in their home countries that promises to curse them if they do not pay back their debts in full—and integration with the rest of the girls on the streets who often affirm each other's fears of leaving. Blessing is somewhat of an anomaly among sex trafficked women because she was not bound to sexual slavery in either of these ways. Her story is one of the few with relatively happy endings in this horrific racket, but she still struggles with what she has been through.
Blessing now works as a cultural mediator with Nigerian migrants who arrive in Italy by boat, but it is far too dangerous for her to return to the area where she was working to try to convince young women that they can leave. While neither her madam nor Alice were ever arrested for what they put her through, the fact that she has denounced them has earned a price on her head, and she knows it. "Women die out there all the time," she tells me. "They just get rid of the bodies and no one looks back. There is no one there to protect the women, and the longer they stay, the more fear sets into their bones."
Blessing is an integral part of Casa Ruth and the sisters often call her when traumatized young women arrive. But despite all the obvious good she does, she is often frustrated that all her efforts are just a drop in the ocean. Sister Rita says that in her more than twenty years working with women from the Domitiana, she has never met anyone like Blessing. "She is a unique gem," she says. "She is very special and she will be the one to make a difference in this horrible trade if she is given the right opportunity."
Sitting in Sister Rita's study one winter afternoon, Blessing grew angry that no one warns young women in Nigeria about what is happening. She says the Nigerian embassy in Rome, too, knows what is going on but are complicit in the racket. In fact, my own attempts to interview someone at the Nigerian embassy about the 11,000 women who arrived in Italy in 2016 were met with ambivalence. That question, they said, had to be answered in Nigeria at the Italian consulate. But when I reached the Italian consulate, they referred me to the Nigerian interior ministry. When I reached them, they referred me again to the Italian consulate, which sent me back to the Nigerian embassy in Rome.
Blessing and the journalist Pozzi traveled back to Nigeria with the Catholic Church's anti-trafficking group Slaves No More, run by Sister Eugenia Bonetti in Rome. They met Blessing's family in the village and set up engagements to speak about trafficking at churches in Benin City. But Blessing couldn't speak about trafficking in her own village. She had told her younger sisters about what had happened so that the same thing wouldn't happen to them, but she has not told her parents, who she says would surely feel as if it was their fault. She kept with her original story when she saw them, that her job as a computer technician that she left for was going well.
When she returned to her muddy village, she saw more clearly the circumstances that made her so vulnerable in the first place. None of her old peers truly understood the reality of life in Europe; they all had grandiose ideas of what it was really like. She couldn't blame them. Sitting in her parent's hut, she remembered thinking the same thing.
But what infuriates Blessing and others who escape the sexual slavery most is how hard it is to convince women in Nigeria that they are all vulnerable. Even Blessing's own sister, who, despite knowing all she had been through, called her one day after she returned to Italy to tell her what she thought was great news. She had met a woman whose brother wanted to hire her as a babysitter in London. Blessing's younger sister even saw pictures of the family she would be working for. Blessing was incredulous. "There is no job as a babysitter," she screamed over the phone to her sister. "There is only one kind of work in Europe for Nigerian women."
Adapted from Roadmap to Hell: Sex, Guns, and Drugs on the Mafia Coast by Barbie Latza Nadeau (Oneworld Publications). Copyright 2018.
Sign up to the Quartz Africa Weekly Brief here for news and analysis on African business, tech and innovation in your inbox