Italy has elected its first black senator, a Nigerian immigrant who is a member of the country's far-right, anti-immigrant League party. Toni Iwobi, the head of the party's immigration department, was elected on Sunday (March 4) in Brescia, an industrial city in northern Italy.
His election comes on the heels of a heated campaign period, in which immigration was a top concern for voters. More than 600,000 migrants have arrived on Italian shores in the past four years, stoking up racial tensions and pushing rightwing parties to call for their arrest and deportation. And even though the recent polls left the country with a hung parliament, populist and anti-European parties including the League and the Five Star Movement emerged as the biggest winners.
Iwobi, 62, came to Italy in the 1970s on a student visa, got married to his Italian wife and became a councilor for the party in 1995. Iwobi said that he wasn't against immigration but that he wanted people to travel to Italy "legally." He was elected senator in the same region where his colleague Attilio Fontana, who had called for the "white race" to be defended, became governor.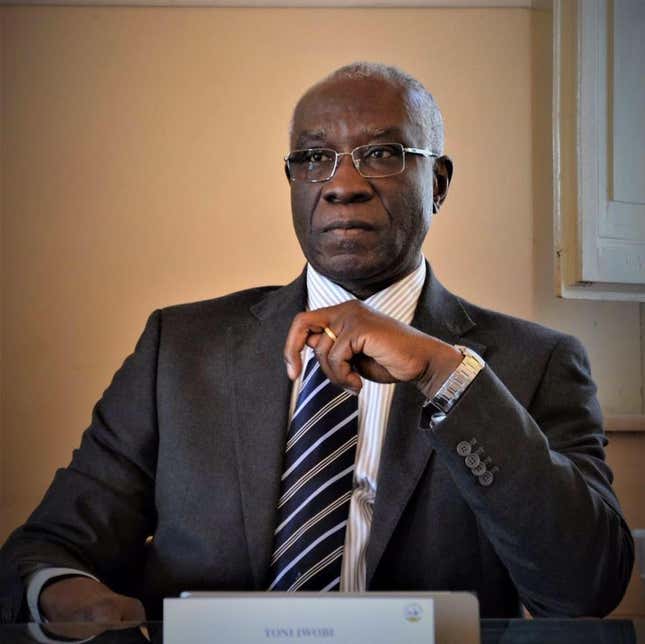 "Anybody running away from a country because of conflict and war has to be hosted," Iwobi told the Guardian. "But anybody leaving their country for the wrong reason and traveling to others in the wrong way has to be stopped. Immigration shouldn't cost thousands of lives at sea and neither should it cost a cent to the host country."
In the weeks preceding the election, anti-immigrant sentiment increased, with politicians all too keen on harnessing the growing backlash against the migrants. In early February, a one-time candidate for the League draped with the Italian flag went on a shooting rampage in the central Italian city of Macerata, wounding at least six African immigrants. On Monday, an Italian man also shot dead a Senegalese street vendor selling leather bags and umbrellas on a bridge in Florence.
All this comes as polls showed that anti-immigrant views are not just confined to the fringes: a 2016 Pew Research survey showed that 53% of Italians believed growing diversity made their country a worse place to live.
Iwobi isn't the first black person to make history in Italy's government. In 2013, Cécile Kyenge became the first black minister in Italy. Born in the Democratic Republic of Congo, Kyenge was compared to an orangutan, had bananas thrown at her, had her speeches disrupted, and likened to a prostitute.