In his now iconic satirical essay How to write about Africa Kenyan author Binyavanga Wainaina skewers every literary stereotype about the continent. His recipe for writing the African story—an orange sunset, noble animals Aids and a dash of Joseph Conrad—is hilarious until the realization that it is all too true of fiction and non-fiction about Africa.
Wainaina published that essay in the literary magazine Granta in 2006, as well as one of the first African journals challenging the very narrative Wainaina skewers. In the last few years, literary journals have sprung up all over the continent. Spurred by increasing internet access, online journals are creating a platform for short fiction, essays and poetry by African writers.
Many of the journals have also created a supportive network for new writers sharing their experiences of 21st century Africa. Kwanini, which published Wainaina's essay, is the print publication of the Kwani Trust. The trust began as an email chain to the question, "Are Ngugi wa Thiong'o and Meja Mwangi the only writers Kenyan publishers are interested in?"
Since 2003, the journal has published over 30 new writers and created an online and real-world community of new African voices. Similarly, Saraba was born out of two Nigerian writers swapping drafts rejection letters until they decided to create their own space. Started as a printed magazine with a handful of first-time writers in 2009, founders Emmanuel Iduma and Dami Ajayi attribute Saraba's growth and evolution, and now thousands of downloads, directly to the internet.
Editor of the Johannesburg Review of Books Jennifer Malec, recognized a burgeoning moment on the continent's literary scene that echoed a similar cultural moment in Latin America in the 1970s and 1980s. The world has become accustomed to the opinions of those in "major literary cities" like London, New York and Los Angeles, but Africa was excluded from that, said Malec. So, she and publisher Ben Williams, "saw a gap for a journal publishing long-form, top-quality writing by Africans on global literature and culture."
The Johannesburg Review of Books and its contributors "'write back' to global centers of cultural power, showcasing the depth and value of African voices, and to locate Africa generally and Johannesburg specifically as major literary centers in their own right," Malec told Quartz.
The growing popularity of online journals challenge the assumption readers online only want short sentences and memes. Journal publishers have found instead that readers wanted to engage with informed, well-written pieces. Young Africans and the diaspora are increasingly shirking negative images of the contientn in the Western publication, but also the post-colonial writing that appealed to previous generations.
"This has led to the popularity of shorter writings—flash fiction, online story series, and digital imprints of mass-market novellas," wrote Brittle Paper founder Ainehi Edoro, who runs the journal and literary news site from the US. "The obsession with realist fiction that defined older generations has given way to an avid interest in speculative writing—fantasy, science fiction—but also in experimental narratives, pulp-fiction, and other offbeat genres."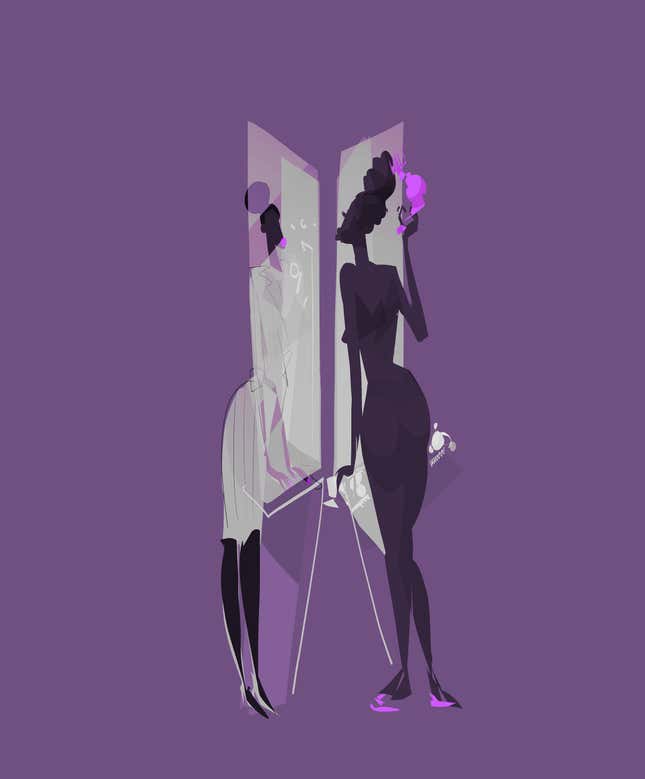 Online journals have also created virtual communities not only of writers, like The Single Story Foundation, but of those who are marginalized by the mainstream. Only in its second edition and already recognized for its contributions and use of original art, The Wide Margin has represented the views of African feminists at a time when a global moment on gender equality has excluded voices from the continent and the developing world. While it isn't the first of its kind, it is perhaps the only one not behind a paywall.
"The Wide Margin started because we made a decision to stop wanting so desperately to read edifying African feminist thinking on the internet, and to just write it, or try our best to," editor Varyanne Sika told Quartz.
Published from Nairobi by a small but dedicated team (who all have full-time jobs), the journal relies on philanthropy and the donations of its readers to pay its contributors and make it to publication. The Wide Margin's own story is not unlike that of other African literary journals. Presenting the considered, quality writing that these journals do requires a dedication and passion that belies the increasing trend, and African writers and readers are grateful.