Ramadan is a month of actions: fasting, praying, abstaining from smoking and gossiping, developing empathy, and curbing negative thoughts and anger. But it's also a month full of symbolism—and, this year, Egyptian soccer superstar Mohamed Salah has been a shining star.
Salah has lit up English soccer since joining Liverpool last summer. After a previously disappointing spell in England with Chelsea, not many predicted Salah's historic season. He has set new records for the most goals scored in a 38-game league season, the most goals scored by an African in a single season and the most goals in a single season by a Liverpool player since 1984. Those feats have been rewarded as Salah has picked up several individual awards including the Professional Footballers Association's Player of the Year—only the second African to do so after Algeria's Riyadh Mahrez in 2016.
He's had such a standout season, some have even compared him with world soccer's two biggest stars, Lionel Messi of Barcelona and Cristiano Ronaldo of Real Madrid.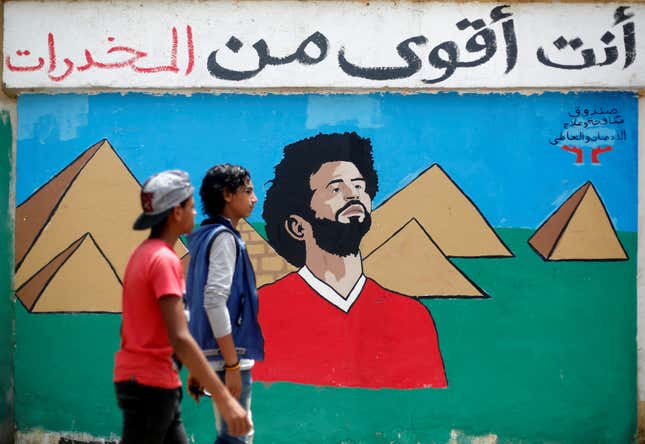 Beyond his soccer stardom, Salah has risen as a symbolic figure embodying the values of Islam and, at a time when anti-Islam rhetoric is rampant in the West, Salah openly displays his emotional sentiments on the field: after scoring goals, the Egyptian usually raises his hands to the sky in supplication, kneeling and prostrating in front of cheering audiences as Muslims do during the five obligatory daily prayers.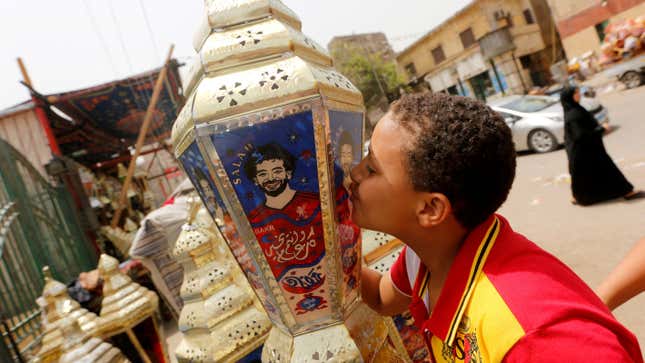 In Egypt, Salah is also revered as a national hero with good reason: he scored the goal that helped Egypt qualify for its first World Cup in 28 years. Indeed, during the recent Egyptian presidential election, more than one million people wrote in Salah's name on the ballot. And ahead of the Ramadan this year, Salah's image, printed on traditional fanous lanterns and stickers, are doting markets with businesses trying to cash in on his fame just as the World Cup kicks off in a month.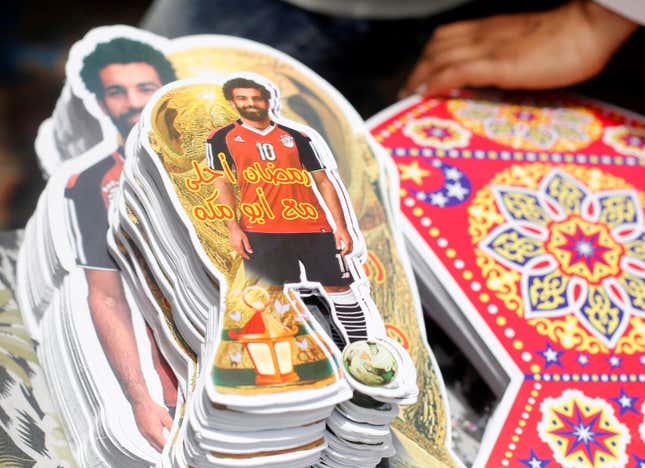 As Ramadan kicks off, Salah will have one more shot at glory with Liverpool this season in a fortnight when the team takes on Real Madrid in the Champions League final.