Perhaps nothing personifies the global refugee crisis more than the life jacket: a poignant symbol of floating to hope and a painful reminder of what's been left behind.
A startup in Minnesota is now capitalizing on that and is using the bright vests to make bracelets to help draw attention to the plight of refugees globally. Epimonia, which means persistence or perseverance in Greek, is retailing "embracelets" repurposed from vests collected on Lesbos in Greece by the non-profit Movement on the Ground. By marketing the wristband as its key product, the company wants people to "wear the difference" they make, and to keep the attention on the refugee issue beyond the first jolting news clips.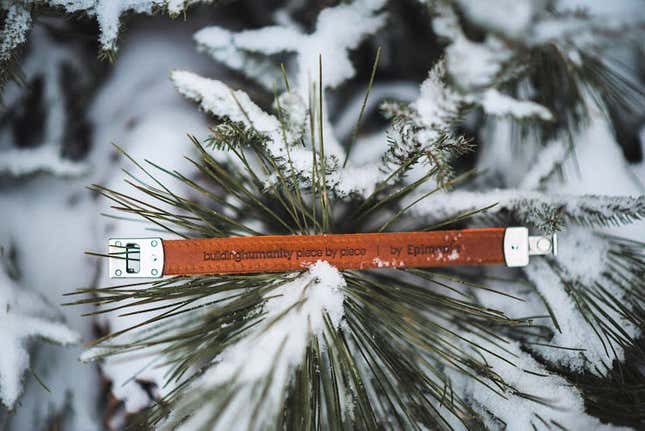 Epimonia was launched in Dec. 2017 by Mohamed Maalim, himself a former Somali refugee who came to the United States when he was three years old. Maalim says he was always interested in fashion and immigrant issues and wanted to find a way to integrate both issues. Last year, he partnered with his uncle Omar Munie, a Dutch-Somali fashion designer to make the bracelets and bring them to the United States.
"For many refugees, the life vests are the last thing they wear," Maalim says. "It resembles perseverance against all these challenges and at the same time overcoming those challenges. It's very meaningful."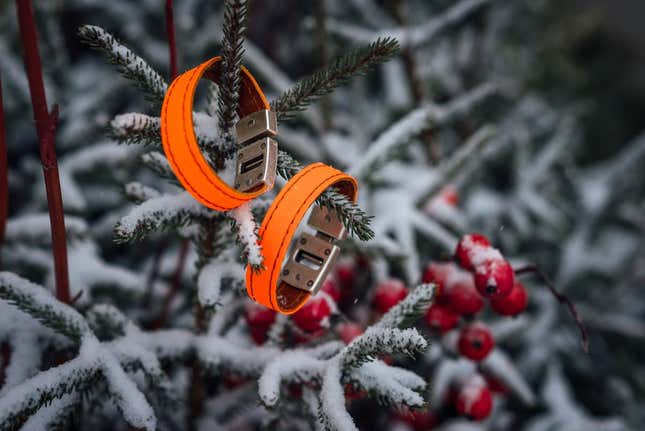 Globally, forced displacement is at its highest, with over 65 million people on the move, according to the United Nations refugee agency. The crisis is especially acute in Africa, home to the world's largest migrant population. But as war and violence uproot more people and others move for economic reasons, governments in Europe and the United States have built walls to keep them out, banned them from receiving visas or asylum, and increased deportations.
Yet more organizations and artists have responded, protesting how politicians are handling the refugee crisis. Many of them have also used the life jacket as an art installation: drawing refugees' harrowing experiences on them, wearing them as performance art, placing them in front of legislative buildings, and in the case of Chinese artist Ai Weiwei, draping them in the columns of a concert hall in Berlin.
Maalim hopes the embracelets will change the narrative about refugees in the US and will spark not just a conversation but meaningful change. At least 50% of their proceeds will also be donated to non-profits and resettlement agencies in Minnesota to help immigrant communities with English classes and citizenship applications. "In this world, we need more empathy."