When Nigeria takes on Argentina in Saint Petersburg, Russia tonight (June 26) there will be a feel of déjà vu about the game.
Both teams will be facing off for the fifth time at the  soccer World Cup. The meeting is one for the record books as it becomes the most played fixture involving an African team at the World Cup. Nigeria has previously faced Argentina in 1998, 2002, 2010 and 2014. Each previous meeting occurred during the group stages but produced the same result: an Argentina win.
In 1994, as debutants at the World Cup, Nigeria fell to a 2-1 loss despite taking an early lead. The tournament is fondly remembered as Nigeria's coming out party in global soccer as, despite that loss, Nigeria finished as group winners in the first round.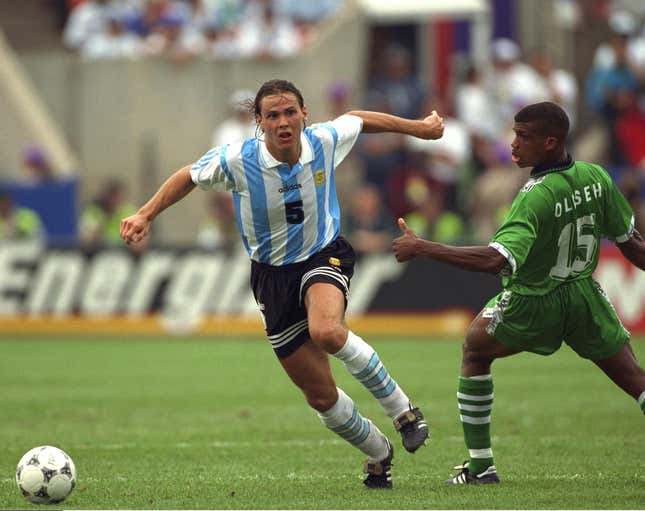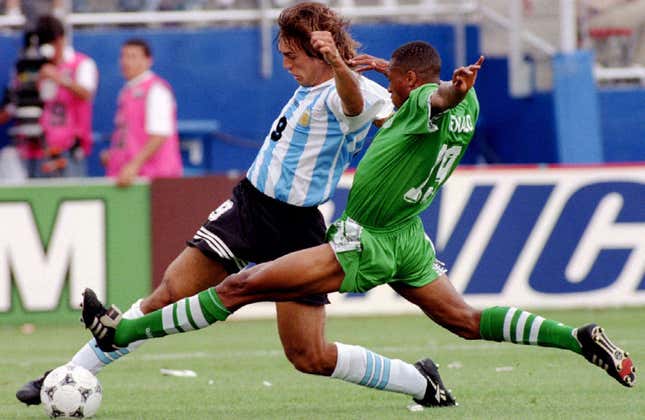 Both countries next faced each other eight years later in the 2002 World Cup. This time, a lone goal by Gabriel Batistuta, Argentina's second highest ever goalscorer, was enough to seal another Argentina victory.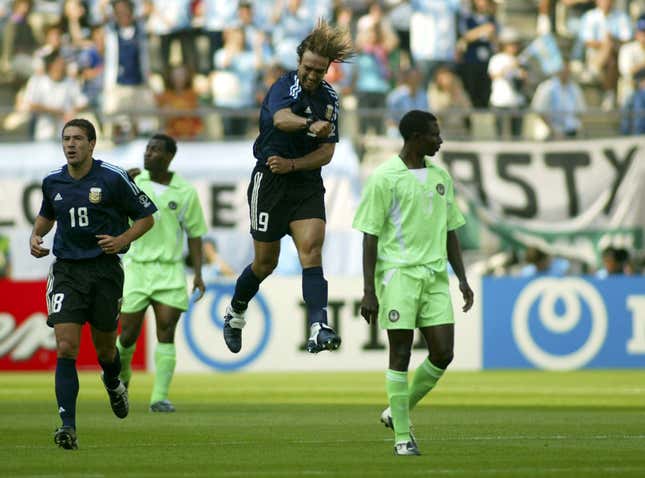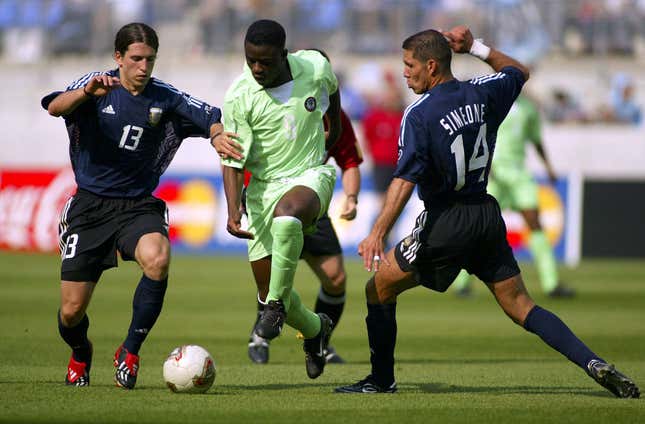 In 2010, during the first World Cup to be hosted by an African country, more familiar surroundings did not prove to be an advantage for Nigeria. An Argentina team coached by legendary soccer star Diego Maradona (he played against Nigeria in 1994) picked up another slim 1-0 win.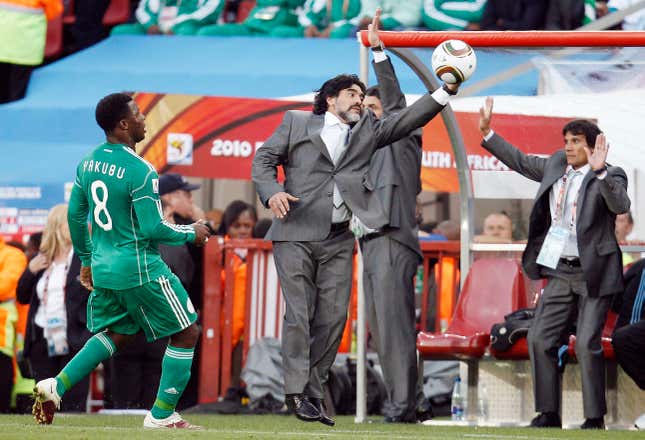 The 2014 World Cup produced possibly Nigeria's best performance against Argentina. Despite losing yet again, Nigeria scored twice in a five-goal thriller with Ahmed Musa scoring a brace. After scoring twice against Iceland during this year's World Cup, Musa is now Nigeria all-time scorer at the World Cup.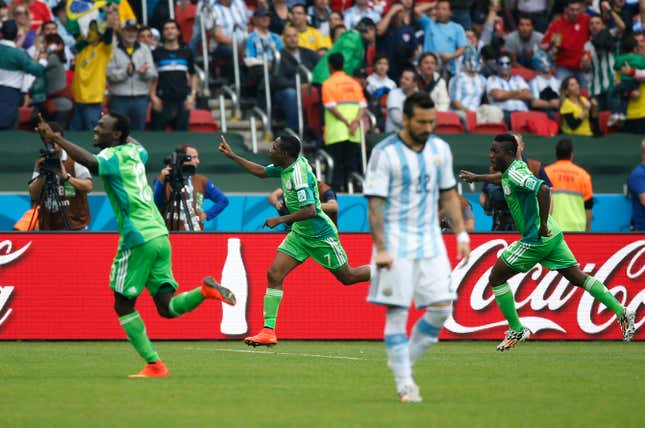 Something to smile about in 2014.
Many Nigerians fancy their chances this time though. After a morale-boosting win against Iceland in their second group game in Russia, a draw against Argentina will likely confirm Nigeria's progress to the second round. In contrast, Argentina have been lackluster at this year's tournament despite parading some of the world's best players including Lionel Messi, the five-time winner of the Ballon d'Or. A shock loss against Croatia has left Argentina bottom of the group and facing a group stage exit for the first time since 2002.
While they have not yet tasted success against Argentina at the World Cup, Nigerians have found significant success against the South Americans elsewhere: in one of the country's most cherished soccer moments, in 1996, Nigeria defeated  Argentina in the final to become the first African nation to win Olympic gold in the soccer event.