After nearly two decades of decline and existential threat, the global music business is growing.
Sales were up by 8.1%, reaching $17.3 billion last year, according to industry trade body, IFPI. And while the formal, established business was going through its worst years worldwide, the African independent pop business was having a renaissance.
Launched from several of the continent's large cities over the past decade and a half, this boom was different. Fueled by YouTube, SoundCloud and Twitter, new sounds from Lagos' Afrobeats to Luanda's Kuduro and dances from Accra's Azonto to Soweto's Gwarra Gwarra were seen and heard around the world—almost in real time.
African artists and management teams built up their fan bases and personal brands and sold out live shows first at home and then internationally. This all happened early on, without the marketing might of major music labels. Now these young African acts want to do more than just break through globally.
They want to take over the world.
Where the majors come in
Los Angeles-based Universal Music Group, the world's largest music company, has been quietly putting in place personnel and technical infrastructure to build a pan-African music operation from scratch. In March it bought one of East Africa's largest labels Nairobi-based AI records to get a foothold in the region. Last week it opened an Abidjan base to oversee mostly Francophone western Africa, an office to be run by Moussa Soumbounou, who reports to Olivier Nusse, chief executive of Universal Music France. Artists on the label include established acts including Côte d'Ivoire's KiffNoBeat and DJ Arafat, TooFan (Togo) and Locko from Cameroon.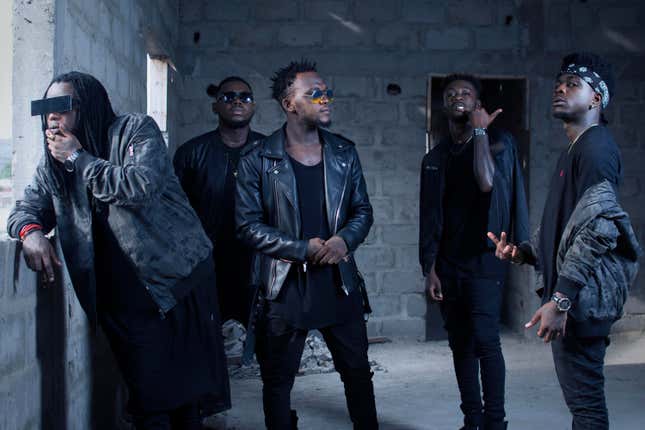 This week, UMG is unveiling a Universal Music Nigeria office in Lagos, Nigeria under general manager Ezegozie Eze Jr. Both offices will work with an existing Johannesburg office with a renewed focus on signing local artists, building at home and taking them pan-African and then global.
The Lagos team, covering Nigeria, Ghana and Gambia, has already signed artists including Ghana's Stonebwoy,  Mr Eazi (Nigeria) and Tekno, the Nigerian singer has been signed in partnership with Island Records in the UK. The team will also handle South Africa-signed Tanzanian artist Vanessa Mdee's rising popularity in West Africa.
The Lagos office will come under the auspices of Sipho Dlamini, managing director of Universal Music South Africa and Sub Saharan Africa.
"We want to try and establish a consistent standard for the development, distribution and marketing of local music and international music," says Dlamini. "The market has amazing talent, but due to a lack of infrastructure it's operated in a way that hasn't aligned with international markets."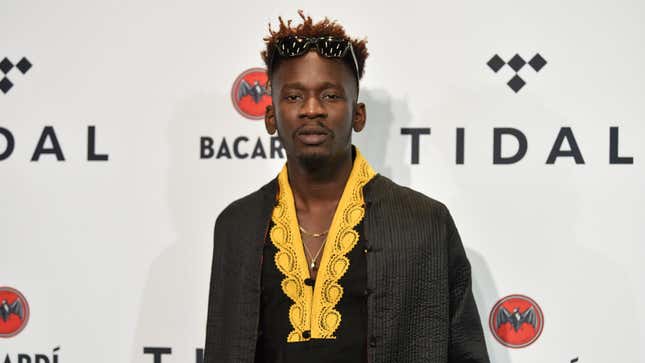 UMG and even some independent entrepreneurs and artists managers think by improving the ecosystem there will be more money to be made because, until now, artists and their managers have focused on negotiating to get paid bigger sums upfront rather than seek contracts or licensing partnerships that build long-term value.
Much of the value in more-developed music markets comes from the licensing of everything from audio (streaming, radio airplay) and performance rights to songwriting and branding. This has become even more imperative in a global business that has shifted significantly from retail sales to streaming.
The challenge in less-developed music markets: There aren't always strong legal protections for rights owners or for contract agreements that are the life blood of the global music business. It also means there's little independently verifiable market data. For example global body IFPI's $17 billion figure noted earlier makes no mention of African labels contribution in its annual report (pdf).
"The formalization of the business is extremely important," says Chris Ubosi, founder of Lagos-based Megalectrics, which owns 11 radio stations in Nigeria and one in London. "The whole problem starts and ends with the weak legal system. Contracts don't mean a lot here."
New takes on an old song
To be sure, UMG is not the first major to tap into the new wave of African pop. Sony-owned labels have signed two of the biggest Nigerian artists in Davido and Wiz Kid in the last few years and have both gone pan-African and global. WizKid has had two Billboard Hot 100 hits. Sony has also signed artists in South Africa and elsewhere.
One of the key executives behind Sony's Africa strategy back in the mid 201os, Adam Granite, is now at Universal Music as executive VP of market development. "We've seen huge success with Latin music going global and we believe the same can happen with African music," he says.
UMG, owned by French media conglomerate Vivendi, is taking a comprehensive approach that includes a focus on the all-important live music business, particularly on a continent where, as noted, it's been more difficult to monetize streaming. It already has UMG Live, a talent booking agency and ULive, a live-event producer. There are plans to work with Vivendi's other units including CanalOlympia, Vivendi Village, Canal+ and ad agency Havas to develop and broaden infrastructure of the formal music ecosystem.
Vivendi's board is exploring a possible initial public offering for Universal Music Group, which is estimated to have 30% global market share and is valued by Wall Street at up to $40 billion. It comes after Spotify, responsible for driving much of the early success with music streaming, went public in April for $30 billion. Talk of  public offerings again highlights the financial turnaround for the music business overall.