Just like Instagrammers today challenge the stereotypes of Africa in the digital era, the black and white film photography of Mama Casset used the tools of the colonial era to challenge the narrative of a wild Africa. His subjects pout and pose in gestures that challenge the images of Africans created by white photographers at the time (and frankly, some today).
Now, his work is finding a new audience in an exhibition at Madrid's Círculo de Bellas Artes, "First talents of Senegalese photography," on until August 26.
Organized by the Ankaria Foundation,  celebrates Casset as a pioneer of Senegalese photography, while the elegance of the photographs by an unknown photographer in this collection offer a part of rarely seen history.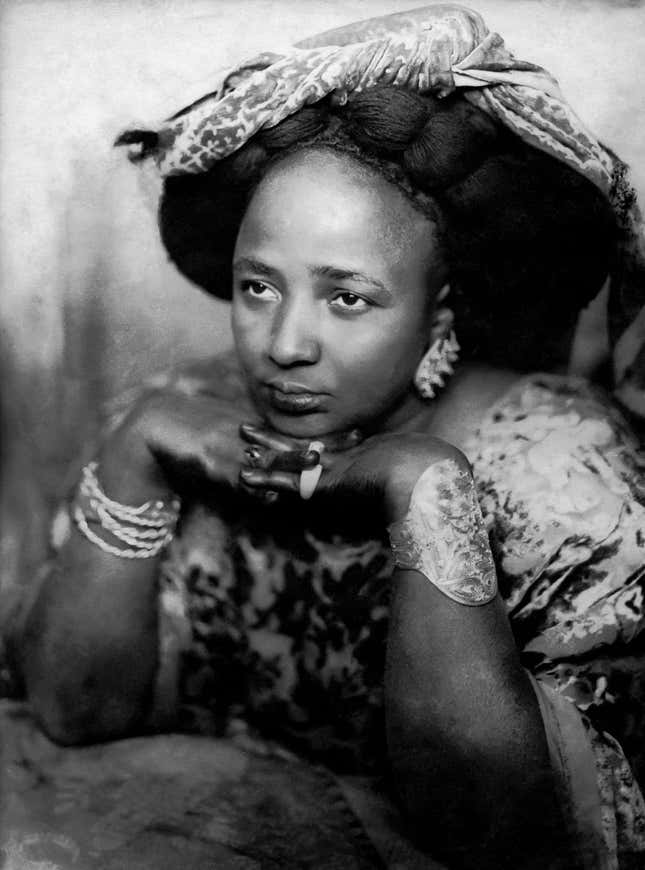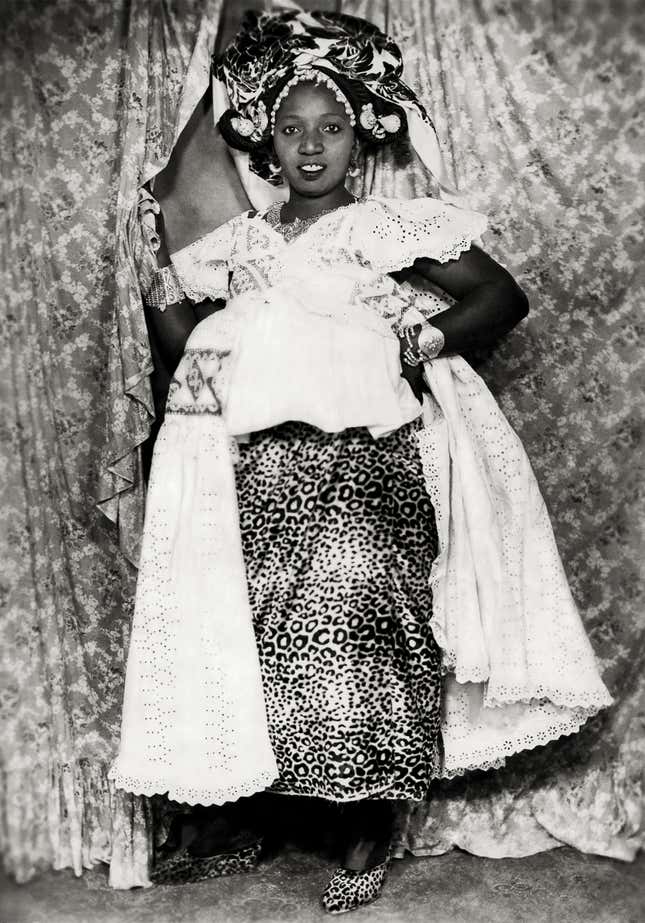 Casset was born in Saint-Louis in 1908, and moved to Dakar as a child where he would become part of West Africa's rich history of studio photography.
He began his photographic training at the age of 12, working as an apprentice to French photographer Oscar Lataque before working in a photo studio. He joined the French Air Force, where he photographed World War II. On returning home, opened his own studio African Photo in Dakar's Medina.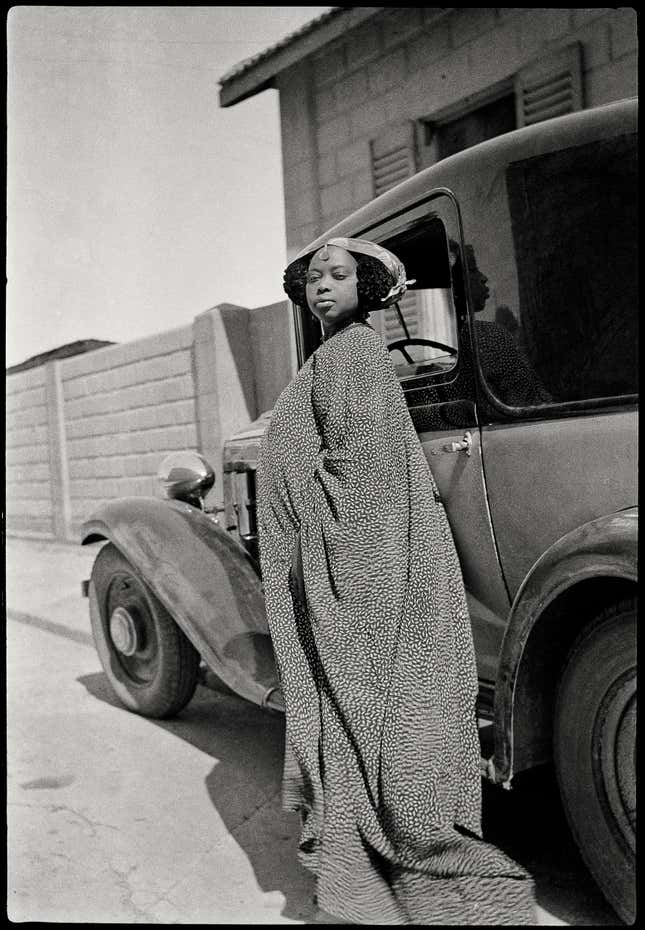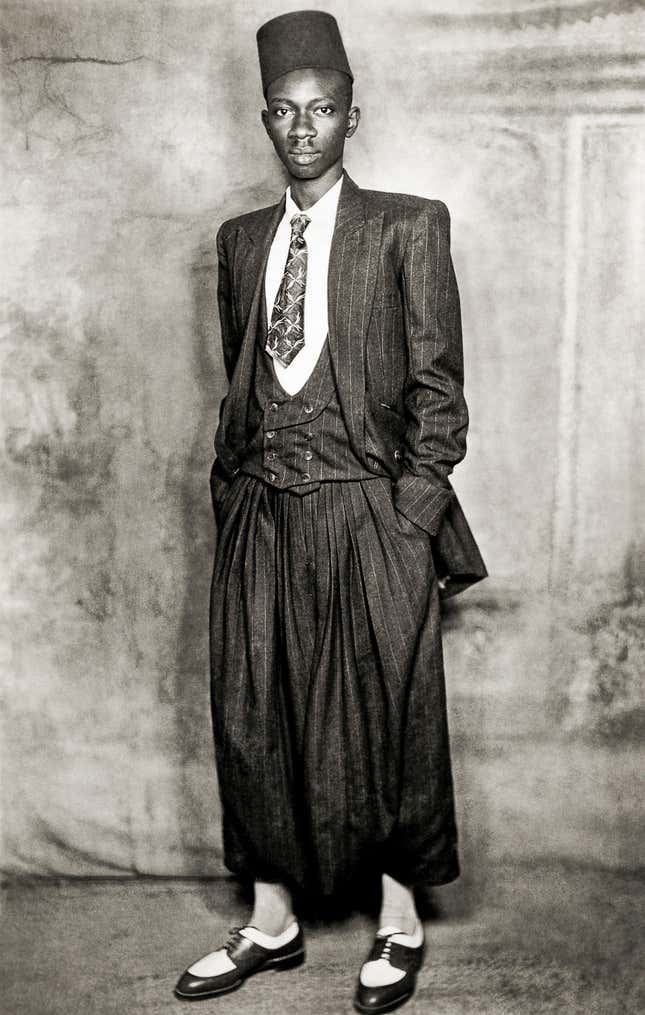 Studio photography was popular at the time, especially among Senegal's middle-classes. Casset, however, created a unique aesthetic. He used curtains as a backdrop, stripping away an exotic background, while simultaneously inviting his subjects to proudly wear traditional clothes, thereby empowering them. Taken in the 1950s, the images in the exhibition show Senegalese combining tradition with new colonial influences.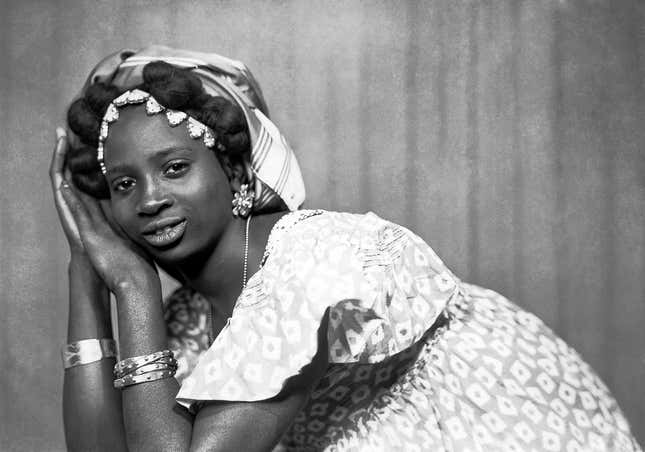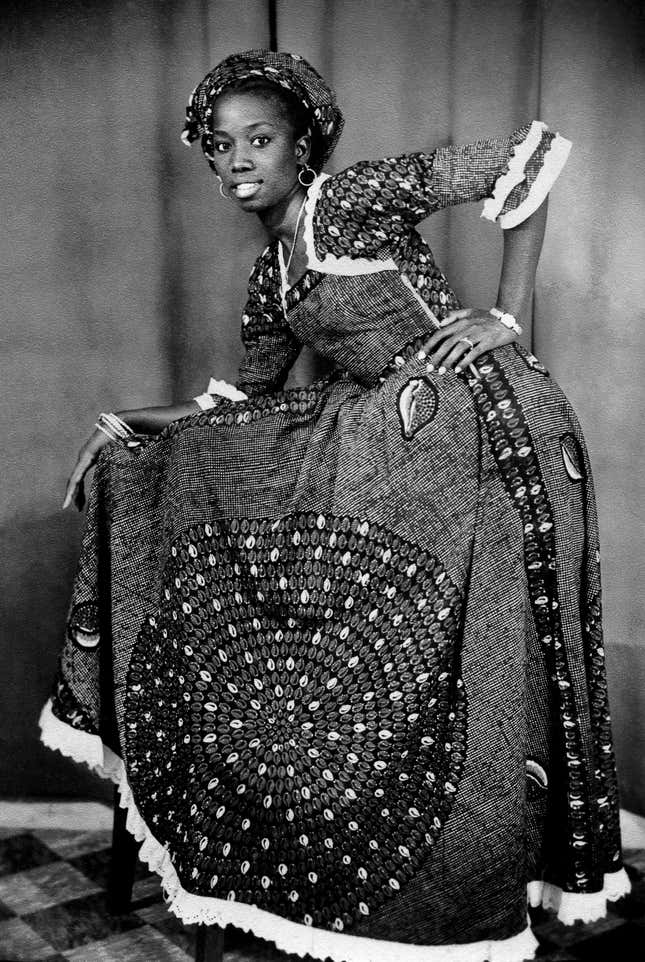 Casset is not as well known as his contemporaries, Malian photographers Seydou Keïta and Malick Sidibé, perhaps because much of his work was lost when a fire destroyed his studio in 1982. A few years earlier, Casset had gone blind. He died in 1992. The few prints that were saved are part of the Revue Noire collection, a publisher dedicated to African contemporary art.
The exhibition also includes an anonymous collection of photographs taken in Saint Louis between 1915 and 1925, also part of the Revue Noire collection. While the photographer remains unknown, their work offers a glimpse into life in Senegal's old capital. The interior and exterior images are set inside homes and in the city's streets, capturing urban life.
In the 21st century, this portrayal of African elegance and modern culture is starting to become less unusual in part thanks to social media but Casset and his anonymous colleague remind the world that this side of Africa has always been there.