Three Russian journalists were ambushed and killed in the Central African Republic were probing the activities of a private military company with alleged links to the Kremlin, according to The Center for Investigation Management, the Russia-focused media outlet with which they were affiliated.
The three-person documentary film crew were killed on Monday night (July 30), after their car was reportedly ambushed by unidentified assailants near Sibut, over 180 kilometers (112 miles) northeast of the capital, Bangui. Orhan Dzhemal, Alexander Rastorguyev, and Kirill Radchenko had arrived in CAR on Friday to investigate the activities of Wagner, a Russian military firm.
It wasn't immediately clear who masterminded the attack or if their killing was related to their ongoing investigation. Their driver, however, survived. Russia's foreign ministry said it was in close contact with officials in CAR and was looking to find out the circumstances behind their death.
Wagner and Mikhail Khodorkovsky
Exiled Russian opposition figure Mikhail Khodorkovsky, who funds the IMC investigative site, said the three journalists were working with his organization "on an investigation into Russian mercenaries, in particular the Wagner group." The private military outfit has been described as a shadowy group, fighting in battles including in Syria to support president Bashar al-Assad's forces. Last April, Russian investigative journalist Maxim Borodin, who had written about the death of the Wagner mercenaries in Syria, died after mysteriously falling from his fifth-floor flat.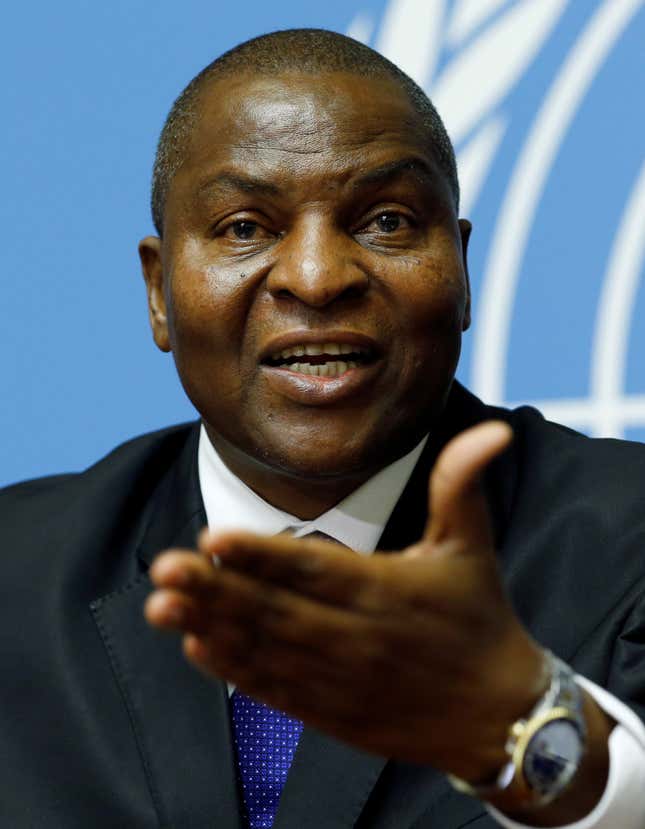 France has been the dominant international power in the war-torn nation with its status as the former colonial power. But that is beginning to change, as Moscow spreads its wings across the country in order to counter US influence abroad. Last December, the United Nations security council also granted Russia an exemption to send weapons, ammunition, and military instructors to the landlocked nation
Since 2013, CAR has been caught in a sectarian violence after the Muslim-majority Seleka group seized power, forcing Christian-majority anti-Balaka to rise and fight in return. With worsening humanitarian conditions, much of the country has remained polarized, leading to a French military intervention in late 2013. But the chaos has meant that rebels continue to control the gold and diamond mines, while the UN's under-resourced peacekeeping mission can't do much to deliver peace.
This has pushed president Faustin Touadera to look elsewhere in a bid to prop up his weak government. In early 2018, Moscow sent weapon shipments along with five military and 170 civilian instructors to train CAR service personnel. But in exchange for the weapons and security, Russia is said to want access to minerals like diamonds, gold and uranium in the resource-rich nation—an issue the slain journalists were probing as part of their documentary.