The Olympics are finally coming to Africa—at least its youth games.
In 2022, Senegal will host the fourth summer youth Olympic games, the first to take place on the African continent.  The International Olympic Committee (IOC) unanimously made the decision on Monday (Oct. 8) in Buenos Aires where Senegal beat proposals from three other African nations namely Botswana, Nigeria, and Tunisia. Thousands of athletes age 15-18 from over 200 countries usually participate in the summer games competing in over 40 sports as diverse as badminton, boxing, fencing, table tennis, rugby, and weightlifting.
The West African nation offered a project based on a "strong vision for youth and sport," the head of the Olympic body Thomas Bach said, adding "it is time for Africa, it is time for Senegal."
The choice of Senegal points to the country's proactive turn to a new development path aimed at transforming its economy, improving living conditions, and overhauling its infrastructure. Under president Macky Sall, who was elected in 2012, the country kickstarted the ambitious Plan for Emerging Senegal which aims to transform key sectors from agriculture to healthcare, public administration and education by 2035.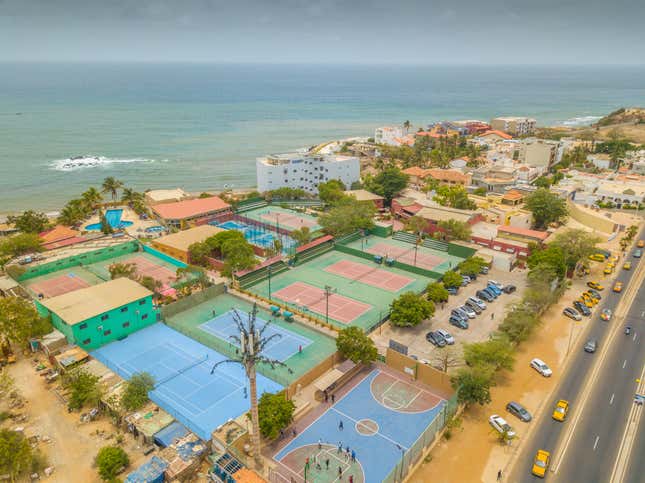 Senegal also touted its new urban centers in its proposal, which combine contemporary and abstract architecture with an homage to the nation's rich history and natural beauty. Its application to the IOC was based on three sites: the capital, Dakar; the new city of Diamniadio; and the seaside resort of Saly. Up to 11 venues, either new or renovated, will host the games due to take place in four years.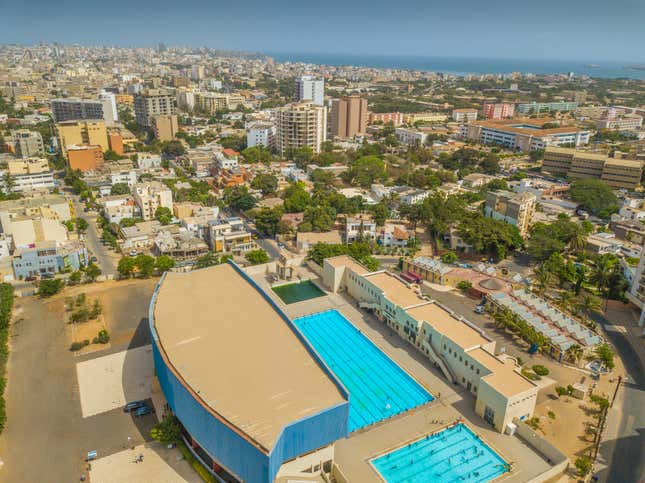 The choice of Diamniadio is especially unique: a $2 billion, 1,644-hectares futuristic city that is being built to decongest the capital that is about 40 miles away. With skyscrapers, new highways, an industrial park, government offices, and a university, Diamniadio is being cast as Senegal's leap into the future. The city is also close to the just-completed Blaise Diagne international airport, and will be connected to the capital through a railway system scheduled for completion in Jan. 2019.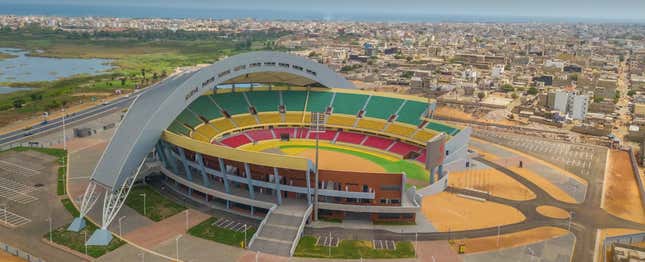 While the games might come with much fanfare and pride for Senegal, they also offer a cautionary tale. Many African countries have struggled to host international sports tournaments mostly because they don't have the money or the required infrastructural capabilities. And when they do, like the in case of South Africa hosting the World Cup in 2010, they are left behind with costly "white elephant stadiums" they struggle to maintain. Senegal should especially be circumspect, given its worrying intake of Chinese debt to jumpstart its development plans.
For now, president Sall and his administration are willing to overlook all this for the "historic" move of opening a door long shut to Africa.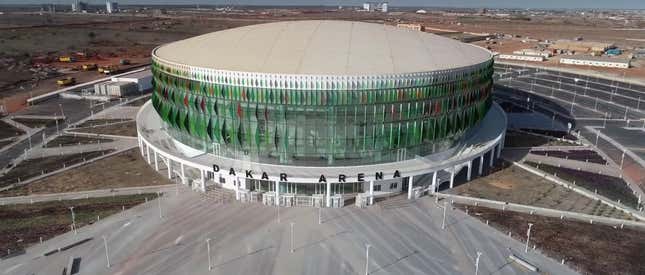 Sign up to the Quartz Africa Weekly Brief here for news and analysis on African business, tech and innovation in your inbox