Egypt's ancient ruins are getting the Chinese treatment.
In what is being dubbed as a first, an archaeological team from China has started excavation work at the Montu Temple located in the historic southern governorate of Luxor. The temple, dedicated to the falcon-headed warrior god Montu, is currently very dilapidated and closed to tourists. The team of four Chinese experts, led by Jia Xiaobing from the Chinese Academy of Social Sciences' Institute of Archaeology, said they would first conduct a "small-scale trial excavation" to assess the damage, collect data, and figure out what will be needed for repair.
The current dig is part of an agreement Cairo signed (in Arabic) with Beijing in late October to coordinate on conservation projects, protect and promote the cultural heritage of both nations, and exchange temporary exhibits and archaeological missions. The deal was signed following a visit by Chinese vice president Wang Qishan, who toured sites in Luxor and the pyramids in Giza.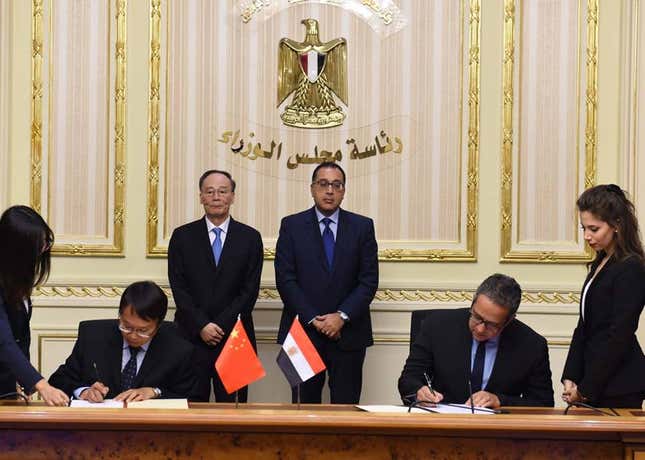 China's entry into Egypt is distinctive given the dominance of Western archaeologists in unearthing some of the country's most prominent artefacts. Yet some of those early Egyptologists were akin to treasure hunters, taking away entire monuments and jewelries. The site in Luxor, for instance, was first dug by French archaeologist Fernand Bisson de la Roque starting in 1925, with the Louvre hosting some of the excavated statues.
Over the last few years, Egypt has been trying to entice tourists to come, working to improve archaeological sites all across the north African nation. Tourism, a key earner for the economy, was devastated following the 2011 revolution followed by a string of political misfortunes, major airline disasters, terrorist attacks, and church bombings. As part of the efforts to reverse this, the government started working with dozens of foreign missions who began renovating temples and successfully dug out tombs. The government also opened to the public two ancient tombs about 3,500 years old in Draa Abul Naga necropolis.
Egypt has been specifically trying to woo Chinese tourists too, who are ranked as the world's largest spenders shelling out $260 billion in 2017 alone. Yet Chinese visitors to the North African state have also come under scrutiny, especially after a 15-year-old tourist defaced a stone sculpture in Luxor in 2013.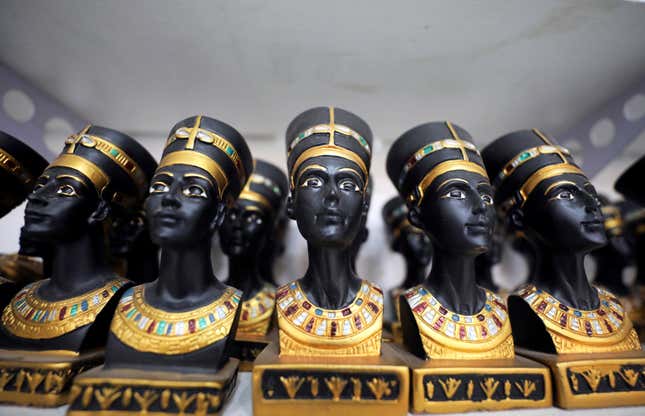 Excavators have also been lucky. This month, the ministry of antiquities unveiled dozens of "cat mummies" and around 100 wooden, gilded cat statues that were unearthed in a site south of Cairo. An archaeological mission in Minya, southern Egypt also uncovered a 2,000-year-old cemetery that contained sarcophagi of different shapes and sizes.
Despite the agreement's historic nature, the excavation work in Luxor doesn't mark the first time Chinese archaeologists have shown interest in the continent's ruins. In 2010, a joint team of Kenyan and Chinese archaeologists found a small pitted brass coin thought to be from the 15th century in Kenya's north coast—suggesting Sino-African relations started before Europeans reached the region. The rusty coin was found following a China-backed, three-year project that aimed to search for an ancient shipwreck commanded by the legendary Chinese admiral Zheng He.
Sign up to the Quartz Africa Weekly Brief here for news and analysis on African business, tech and innovation in your inbox