You can now take a visual tour through Cape Town's city hall, from the spires on its turret clock to a close-up view of its pipe organ in the main hall — from the comfort of your couch.
Nelson Mandela even makes an appearance in the tour video, as the city hall balcony was where Mandela made his first public speech after being released from prison in 1990.
This is the latest offering from a University of Cape Town-based research group, the Zamani Project. They are trying to preserve heritage sites around the world and particularly in Africa, through accurate digital representations.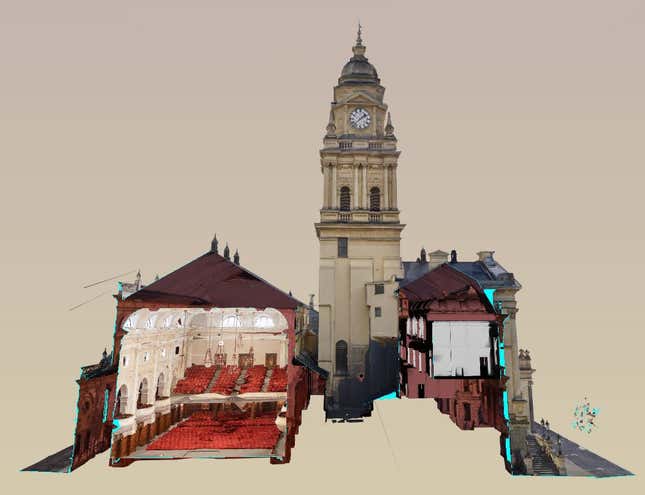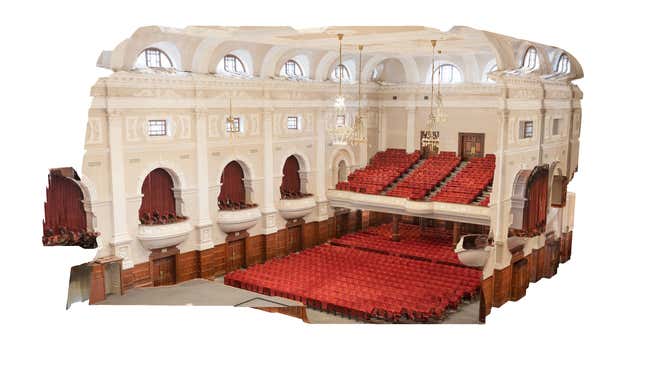 Their models and representations include the Djenné Mosque in Mali, numerous buildings on  Kilwa Kisiwani in Tanzania, rockart and parts of the Kingdom of Mapungubwe in South Africa.
It also has a specific focus on sites associated with the Atlantic slave trade and Swahili settlements along the East African Coast.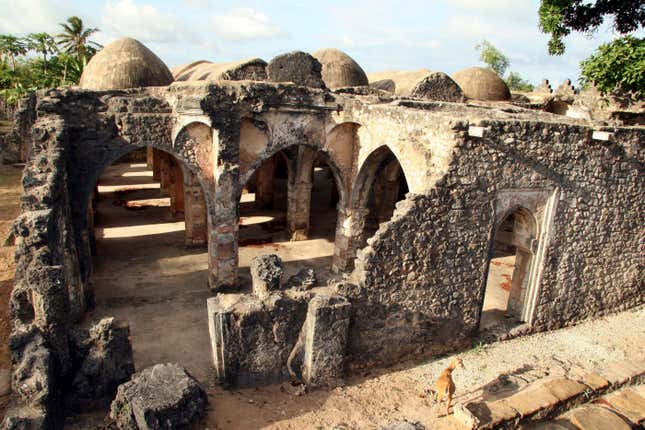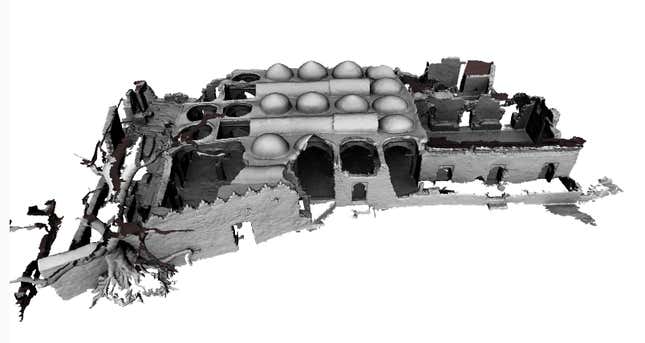 To date, the project—which has been around since the early 2000s—has collected data on more than 60 sites, totaling more than 200 monuments in 16 countries, says principal investigator Heinz Rüther, a professor emeritus in geomatics at University of Cape Town.
"Heritage is essential for our identity, for our knowing who we are," he explains. "I want to contribute to deepening the awareness of identity on the African continent and also make African heritage sites known to the world."
In order to create its models and animations, the Zamani project "digitally captures spatial data of African heritage sites using laser scanning and GPS technology, photogrammetry, 3D modeling software, Geographic Information Systems and animation software", it says on its website.
However, its digital preservation is not confined to the African continent, with models and data collected in Jordan (the ancient city of Petra) and Myanmar (Bagan).
Asked why this work was necessary, Rüther says: "I have seen African heritage being destroyed, from cultural terrorism in places like Timbuktu, vandalism at rock art sites, or people removing stones [from heritage sites and buildings] to build houses.
That makes it necessary to have a digital record of the site… and our data really could be used to educate people about the continent."
Sign up to the Quartz Africa Weekly Brief here for news and analysis on African business, tech and innovation in your inbox