African Leadership University, the Mauritius-based institution with an ambitious goal to train the continent's future leaders, has raised $30 million in a Series B round led by Danish retail billionaire Anders Holch Povlsen.
The new funds will be focused on rolling out the organization's lifelong learning centers program, ALX, which opened in Nairobi last year and is set to open in Johannesburg, Lagos, Cape Town, and Casablanca later this year.
The ALX program includes six-month courses designed for university graduates and other experienced workers interested in acquiring important leadership and technical skills from data science to operational management with the goal of making the participants "highly employable," says co-founder Fred Swaniker.
Unlike traditional graduate programs the centers can operate out of fairly low-cost set-ups such as co-working spaces and includes career placements and incubator programs for entrepreneurs. "We've been moving away from the conventional university programs and focused on unlocking Africa's leadership talent," he says.
Right from its inception, the African Leadership programs have been focused on reinventing African high school, university and graduate education while attempting to overcome the continent's many resource limitations.
African higher education faces systemic, qualitative and quantitative challenges with too few universities to absorb the tens of millions of young applicants. This problem is compounded by financial and infrastructure constraints. A 2016 survey also showed only 10 universities in Africa were among the top 1000 schools in the world.
But ALU's disruptive approach has at times been quite radical even for some of its own staff, a few of whom quit last year as it became more clear it was not a traditional academic institution, according to a report by Times Higher Education. 
Finance round
The latest funding round was originally agreed back in July, according to an SEC filing. It consists of about $28.2 million in new cash and, according to Swaniker, there's an additional $2.5 million in convertible debt.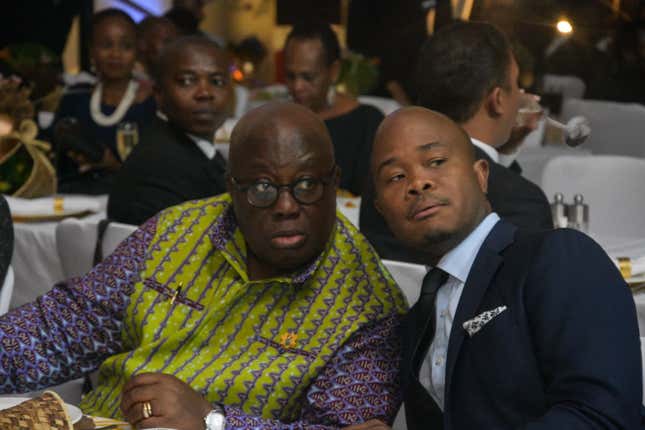 In just over three years, ALU has raised $80 million, says Swaniker. Its long term backers including the Omidyar Network and Silicon Valley investors including Bob King. That total is now made up of $50 million in venture funding to run its education operations, $20 million for its real estate arm to build campus properties (which it leases to the school) and another $10 million for its student finance program.
The student finance program is designed to fund students by "taking an equity stake in their future". After a student graduates ALU receives a fixed percentage of their income over a five to ten-year period. "Unlike a traditional loan, if they don't get employed there's nothing to pay," says Swaniker.
The African Leadership program started out back in 2004 as a not-for-profit elite high school program in South Africa called the African Leadership Academy (ALA) it has since spun out into the for-profit degree programs with ALUs in Mauritius (its main campus) and Kigali, Rwanda, where it has also opened a business school.
The non-profit ALA has raised close to $100 million. The frenetic pace of its expansion is driven by Swaniker's stated goal of trying to scale rapidly enough to have trained three million leaders by 2035 when African countries will collectively have the world's largest working age population.
Sign up to the Quartz Africa Weekly Brief here for news and analysis on African business, tech and innovation in your inbox