Mavin Records, the independent Nigerian music label behind top artists including Tiwa Savage and Korede Bello, is getting a cash injection from private equity investors looking to ride the Afrobeats wave to pan-African dominance. 
The new investment, described as a "multi-million dollar" deal, has been made by Kupanda Holdings, a joint venture between pan-Africa investment company Kupanda Capital and global private equity firm, TPG Growth. TPG has previously backed Spotify, Uber, Airbnb and  Trace Media in Africa.
The deal has created a new entity called Mavin Global, which is headed by Mavin's founder Don Jazzy, the prolific hitmaker/producer behind some of the biggest songs of the early leaders of the Afrobeats' sound including D'Banj and P Square. The label was founded in Lagos in 2012 by Don Jazzy (real name: Michael Collins Ajereh)—who formerly co-owned Mo'Hits Records with D'Banj, the first global Afrobeats star.
🎧 For more intel on the African music scene, listen to the Quartz Obsession podcast episode on Afrobeats. Or subscribe via: Apple Podcasts | Spotify | Google | Stitcher.
"Mavin Global has a unique advantage and opportunity to build the record label that will accelerate bringing African popular music to the world," said Bobby Pittman, Kupanda Holdings' managing partner in a statement.  Kupanda didn't respond to inquiries about the size of its stake in Mavin and Mavin's founder Don Jazzy declined to comment further on the deal's details. 
Kupanda will be hoping Mavin and Don Jazzy can recapture some of the magic of its peak years when it was a driving force of Nigerian pop music.  In the past 2 years, Mavin Records has lost a significant portion of its influence in the Nigerian market. Tiwa Savage, the label's biggest star, is rumored to be seeking an exit, while Reekado Banks, another top talent, announced his departure from the label in December. Savage continues to fly high. Last year, her single "Lova Lova," made MTV Base Top 20 songs of the year.
But other acts on the label, Korede Bello, Johnny Drille, Di'ja, D'Prince, Dr Sid, Ladipoe, DJ Big N and DNA—have struggled to make an impact over the last year. Don Jazzy recently acknowledged on Twitter that though the label hadn't "satisfied the high expectations" of fans it had  "been working on some great ideas." This investment deal appears to be a part of that new direction.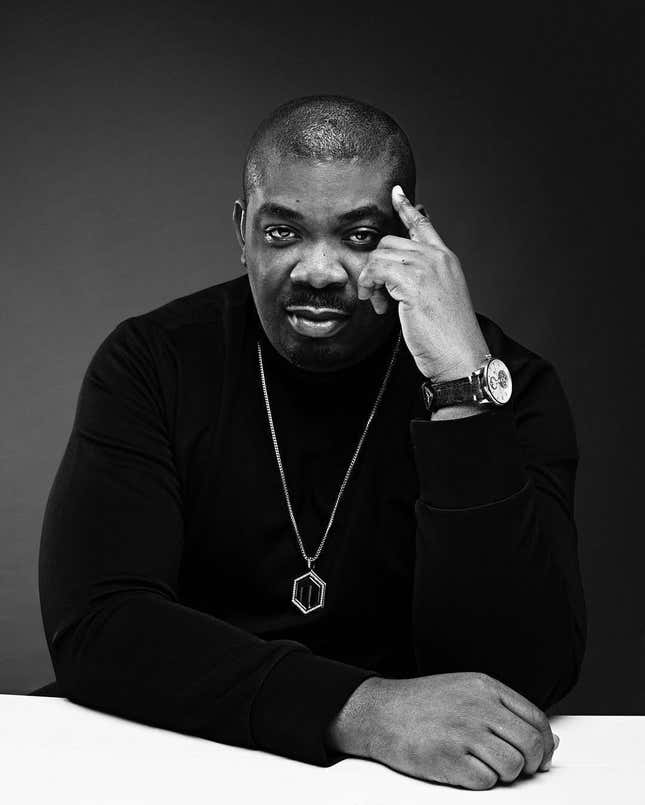 One reason investors would look at Mavin is it is one of the few music companies big enough with a close-to-traditional record label structure. Lagos is packed with countless mushroom record labels, but most are plagued by a lack of professionalism and structure.
If as Kupanda bets, Mavin has a resurgence with a string of hits and breakout artists, its stake could easily become several times more valuable and could make the new company a target for a large music company or even a tech or telco player looking to own content.
The recent global rise of Afrobeats has attracted eyeballs and much hype in Europe and the United States. That has encouraged increased foreign investment in the local industry by major music companies. Sony Music has had operations in Lagos since 2016 while Universal Music Group, the world's largest music company, opening offices in Lagos and Abidjan, Côte d'Ivoire last July.
The Afrobeats sound, a blend of American hip hop, Jamaican dancehall and African pop beats,  has blown up in over the last 18 months to become one of the fastest-rising pop genres globally led by stars including Wizkid, Davido and Mr Eazi. Afrobeats singles have been breaking high on the music charts in the UK, and getting radio play on influential hip hop stations in cities like New York and Atlanta. Davido and Wizkid have also individually sold out London's 20,000-capacity O2 Arena in recent months.
Mavin is now likely to expand to other African cities and diversify its roster and tap into other African pop sounds while building ventures across entertainment, media and marketing.
The investment will be used "to build a long term structured platform that can connect African music (Not Just Nigerian Music) on the continent and beyond for further global consumption," said Don Jazzy via text messages. He also said the deal would help Mavin explore "almost every aspect of the music business. e.g distribution, product development, publishing, most definitely new signings."
Sign up to the Quartz Africa Weekly Brief here for news and analysis on African business, tech and innovation in your inbox