Fierce wildfires raging at the Mount Kenya national park are threatening Kenya's water catchments, and imperiling tens of thousands of hectares of indigenous trees and exotic vegetation.
The fires, which have been going for a week, have so far razed over 100,000 hectares of moorland beside natural bamboo trees, according to the Kenya Forest Service. Hundreds of community members, volunteers, and Kenyan military have been deployed at the area to fight the fire. But officials have said strong winds, unfavorable dry weather, lack of adequate equipment, tough terrain, and poor visibility have made it hard for the fire to be stopped for days now.
The mountain is one of the five main "water towers" of Kenya and is the source of two of the country's largest rivers, the Tana and Ewaso Nyiro. About 50% of Kenyans rely on water that originates from the mountain and it provides 70% of the country's hydroelectric power.
Located 85 miles (136 kilometers) northeast of the capital Nairobi, Mount Kenya is Africa's second tallest mountain and its forested foothills were designated a UNESCO world heritage site in 1997. The park, which extends onto the relatively flat and arid Laikipia woodlands is a key habitat for wild animals and large conservancies that host rare northern white rhinos.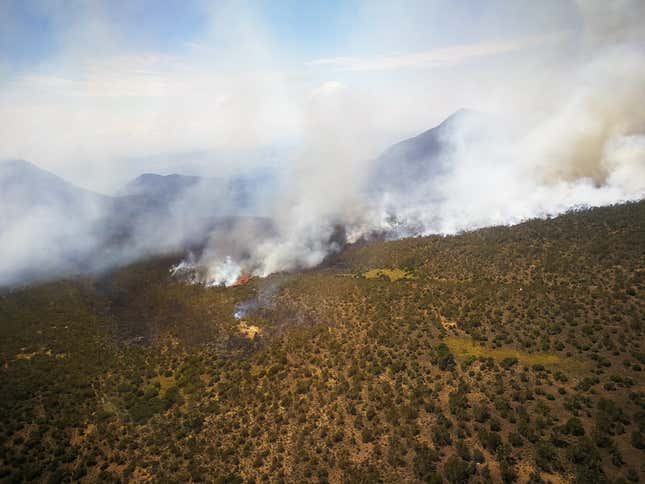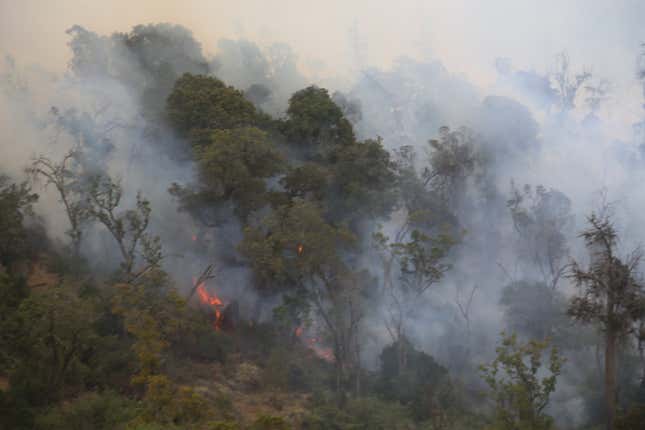 Media reports have blamed illegal marijuana farming on the blaze, underscoring the challenges the government faces to stop the fires that lead to loss of biodiversity. Since the beginning of the year, KFS says 120 forest fires have been reported countrywide which have burnt over 580 hectares of forests. Similar fires engulfed Mount Kenya in the past, burning hundreds of hectares of vegetation.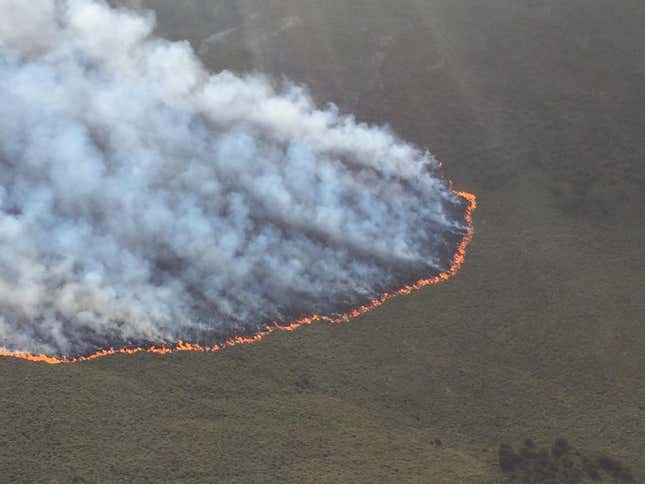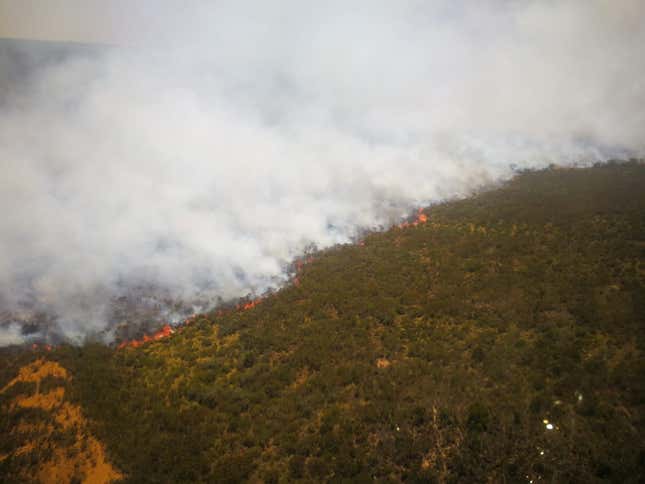 For now, nature seems to be helping douse the raging fires. On Sunday (Mar. 3), heavy rains that fell on the southern side of the mountain helped contain some of the flames. But the fire continued to burn at the Shamata and Satima forest and moving towards the central moors of the Aberdare.
Even with the subduing of the fires, the Kenya Wildlife Service said they will declare the area fire-free "after two days as per fire suppression protocol, especially if the area has smoldering logs."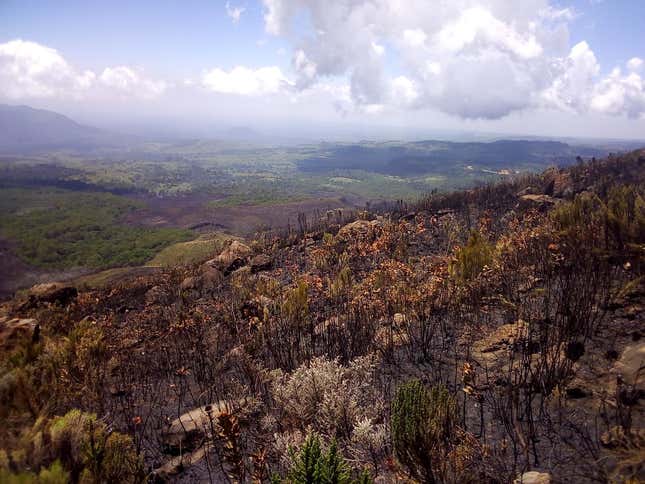 Sign up to the Quartz Africa Weekly Brief here for news and analysis on African business, tech and innovation in your inbox