Taxify, the Estonian ride-hailing platform with  users mostly in Europe, Africa and western Asia is changing its name to Bolt. This name change comes as the company adds electric scooter sharing to diversify to become a broader transport logistics service beyond cars.
"Given our ambition to solve transportation problems on an increasingly broader scale, we want the brand to reflect the company's future rather than the past," said Bolt CEO and co-founder, Markus Villig in an email to to Business Report
Last May, Taxify, now Bolt, raised $175 million in funding in a round led by Daimler-Benz. The company, which launched in 2013, says it has 500,000 drivers and 10 million customers in 25 European and African countries. China's Didi Chuxing was one its key investors, and its last investment round took its valuation to $1 billion.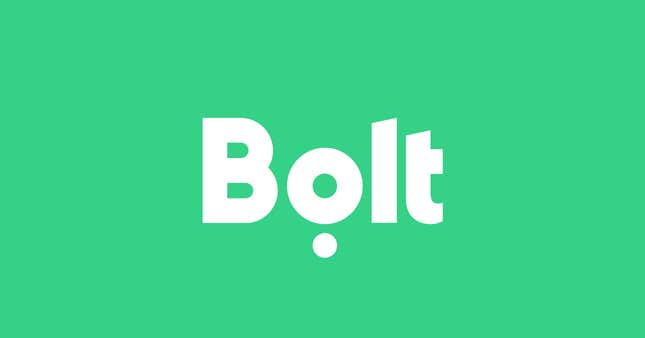 While a distance second to the much larger Uber in some markets where they compete, Taxify had carved out a niche for itself as an affordable rival and is No.1 in some of the cities. In cities in developing countries where there are lower fare price points, Taxify has at times been favored by locals in cities like Lagos.
Taxify's ride-sharing service allowed older cars on to its platform compared with Uber and has a familiar sounding name, derivative of "taxi', and this has convinced some Nigerians to see Taxify as a local rival to Uber, according to local drivers.
While the introduction of electric scooters is focused on Europe for now—there is a sense that Bolt/Taxify's diversification of transport formats could one day see it competing with Lagos-based motorbike-hailing apps like Gokada and Max. Motorbike taxis, or "okadas", as they are popularly referred to, are sometimes the only viable form of transport when Lagos traffic gets gridlocked for hours on end.
The company is looking to further expand on its offering in sub-Saharan Africa, reaching more cities and providing more services. Already it has surpassed Uber in Africa and especially Nigeria after expanding to smaller cities and now operates in more cities than Uber.
Users will notice changes on their mobile devices as the Taxify app changes to Bolt with a new logo and an update on the user interface. It will be the first company to bundle ride and bike hailing in one single app.
Sign up to the Quartz Africa Weekly Brief here for news and analysis on African business, tech and innovation in your inbox