The impact from the Ethiopian Airlines flight that crashed on Sunday continues to reverberate across the world. The Boeing 737 Max 8 flight went down shortly after departing the Ethiopian capital, killing all 157 people on board.
In its wake, the tragic accident showcased the significance of the Addis Ababa-Nairobi route as a vital economic and trade corridor, a busy diplomatic track, besides the deepening connection between two of Africa's biggest and busiest airports.
As Africa's largest airline, Ethiopian dominates this route with four daily flights to Nairobi versus two flights operated by Kenya Airways. The frequency of both these two-hours flights, which run throughout the day, mean passengers can easily and regularly fly for work or leisure between the two cities, especially during weekends.
The ill-fated airline also underscored how much Addis Ababa's Bole international airport has become a key gateway into Africa. Last year, the airport, which recently tripled in size, overtook Dubai as the key transfer hub for long-haul travel into the continent. As such, citizens of over 30 nations died on the ET 302 flight, which plunged after the pilot reported problems minutes after taking off. Those who perished included renowned Nigerian-born scholar Pius Adesanmi along with Jonathan Seex, head of Kenya-based restaurant chain Tamarind. Hussein Swaleh, a former Kenyan soccer official, was also among those who were killed.
The last time such a tragedy unfolded on a flight between the two East African cities was in 1996, when a Nairobi-bound Ethiopian flight was hijacked and crashed off the Comoros Islands.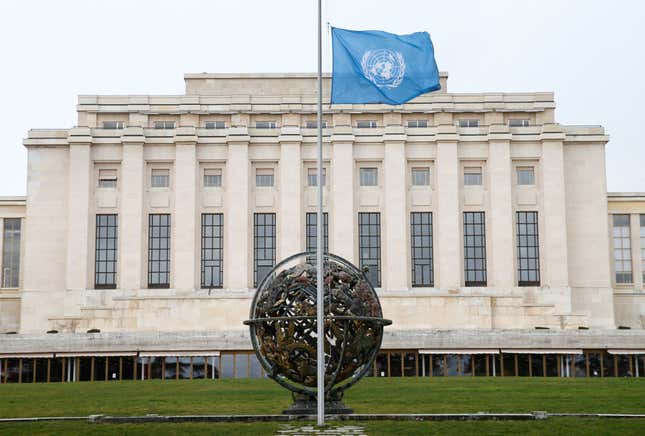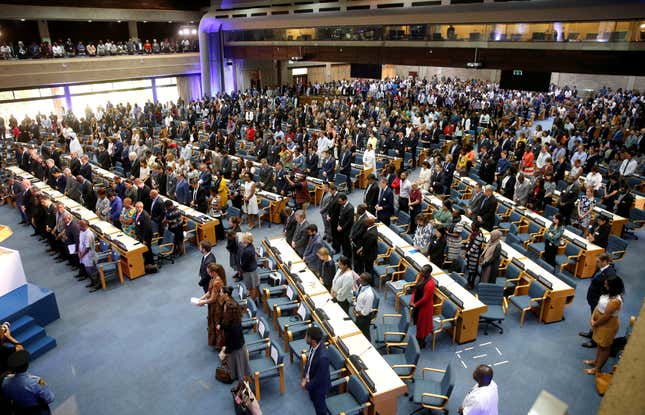 The crash also displayed the place of Nairobi and Addis Ababa as fast-growing capitals that are host to key diplomatic entities and international organizations. Besides being home to dozens of embassies, Addis Ababa is host to the African Union headquarters while Nairobi is the global base of the United Nations Environment Program.
The UN said 19 of its staff, who worked for agencies including the World Food Program and the Food and Agriculture Organization, were killed in the crash. Some of those who died were delegates heading to the UN's environmental assembly, attended by president Emmanuel Macron and others, whose proceedings kickstarted in Nairobi today. A minute of silence was observed in memory of the victims, while the UN's flag was lowered to half-mast in Geneva and Nairobi.
The International Organization for Migration said Anne-Katrin Feigl, a German national from its Sudan office, was among those killed. "The staff is in a state of shock," Catherine Northing, head of IOM in Sudan said. "Her tragic passing has left a big hole and we will all miss her greatly."
Sign up to the Quartz Africa Weekly Brief here for news and analysis on African business, tech and innovation in your inbox