Ethiopian Airlines has ground all its Boeing 737 Max 8 planes, following a tragic crash that left 157 people dead.
The airline on Monday morning (Mar. 11) announced it had decided to stop using all its B-737 Max 8 planes as of yesterday until further notice. The airline operates six such aircraft, Ethiopian Airlines chief executive officer Tewolde GebreMariam said in a presser on Sunday. Tewolde also said the carrier received the brand new plane on Nov. 15, 2018, and that it had not had any problems on its earlier flight from Johannesburg that morning.
The ET 302 flight was en route from Addis Ababa to Nairobi when it crashed minutes after takeoff, killing all 149 passengers and 8 crew members on board. Those who perished included citizens from at least 35 nations and comprised of academics, United Nations employees, and business executives along with a senior Kenyan football official.
"Although we don't yet know the cause of the accident, we had to decide to ground the particular fleet as extra safety precaution," the state carrier said in a statement.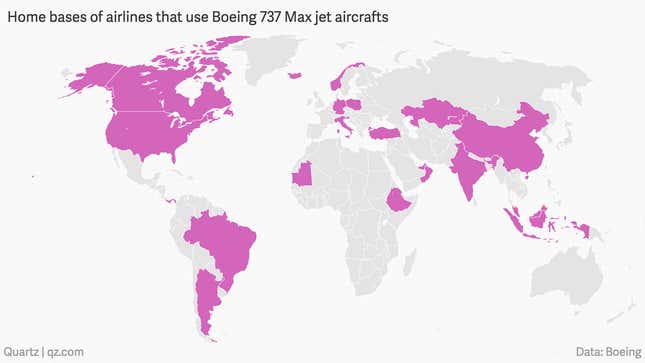 Ethiopian's announcement follows in the footsteps of China, which ordered the country's airlines to stop using their nearly 100 Boeing jet aircraft today. Cayman Airways also suspended the use of the Max 8, saying it was "putting the safety of our passengers and crew first." The Ethiopian crash comes months after Indonesia's Lion Air, which was using another Boeing 737 Max 8 plane, crashed minutes after departing the capital Jakarta.
Questions continue to mount about Sunday's wreck, with aviation experts saying the crash constitutes "the most significant safety crisis to Boeing and its global operators" in years.