The early day novelty around e-commerce businesses in African markets has long since been replaced by the realities of the industry's difficulties.
While Jumia's proposed listing on the New York Stock Exchange is a boon for the sector, it also inadvertently serves as a reminder of how tough the space is. Indeed, parts of Jumia's S1 filing with the US Securities and Exchange Commission (SEC) read like a long list of reasons making a case against e-commerce in Africa.
Being upfront and extensive about possible business risks are routine when filing for initial public offerings. And while some the 23 "risk factors" Jumia lists in its filing can be seen as generic business risks (political instability, regulatory uncertainty and active competitors), others offer an insight into the difficulties of achieving e-commerce in some of the continent's markets.
Cash, fraud and trust
Despite ambitions of facilitating online commerce, Jumia has had to incorporate local nuances in its business model. With credit cards and online payments largely undeveloped at the time of its inception, it adopted a payment-on-delivery option as a workaround. But that has presented its own risks.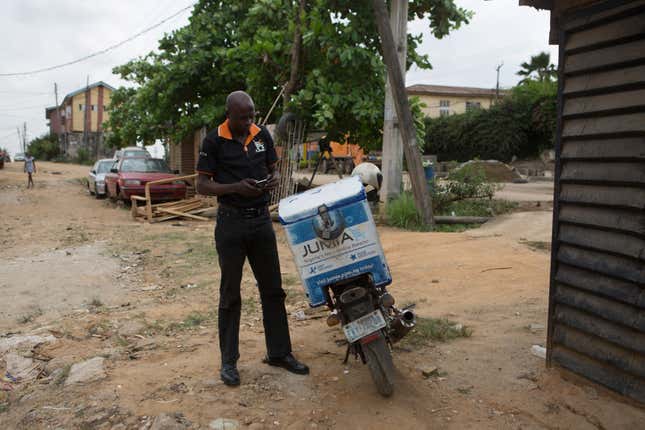 For instance, Jumia's filing shows 95% of customers in Kenya used the cash-on-delivery option in 2016 but as it relies on third party delivery agents to remit funds, over $800,000 in cash payments made that year had not been collected as of early 2018. While the company says it has improved its cash reconciliation system, it notes the risk of fraud remains "due largely to the prevalence of cash on delivery in many of our markets."
The preference for the cash-on-delivery option is linked to a lingering trust deficit for customers who are still learning to fully embrace online purchases with local e-commerce companies. Beyond fraud, the option is also at risk of violent crime: two years ago, a Nigerian third-party delivery agent for Jumia was gruesomely murdered forcing a rethink of the cash-on-delivery option in Nigeria.
Shuffling markets
As it competes across 14 African countries including Nigeria, Kenya, Morocco and Egypt, Jumia also faces uneven growth in "fragmented" markets with "largely underdeveloped logistics, delivery, and digital payment landscapes." As such, it accepts there is "no guarantee" it will break even and become profitable in all its markets.
While there are current doubts over the size of the addressable market for e-commerce companies across Africa, Jumia's is likely betting on rising internet access, cheaper smartphones, higher rates of financial inclusion and an increasingly young demographic in its major African markets to fuel sustained adoption—and growth—of e-commerce.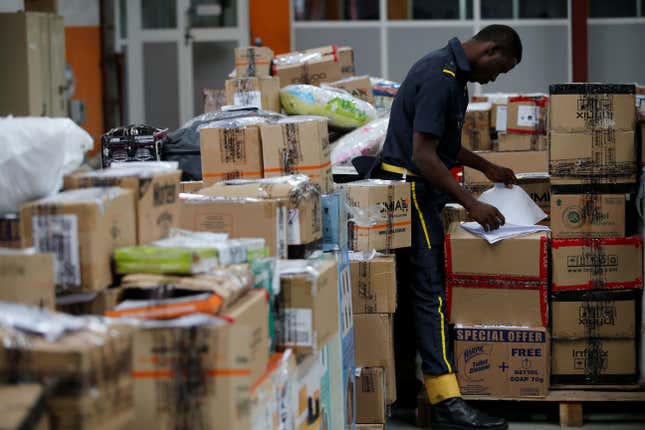 Expensive groundwork
But with e-commerce still currently a nascent industry, Jumia says it had to overcome infrastructure local challenges by investing in logistics, delivery and payment infrastructures. And competing in several markets in a developing industry that requires significant financial outlay across staffing, marketing and logistics is just as expensive as it sounds: as of the end of last year, Jumia had accumulated losses of nearly $1 billion and had negative operating cash flows of $159.2 million, for the 12 months to Dec 31, 2018.
The scale of Jumia's annual losses have also grown annually widening to $195.2 million on revenue of just $149.6 million last year. No other e-commerce player on the continent has shown similarly deep pockets or a commitment to playing out an expensive long game in the hope that e-commerce metrics across its African markets become solid enough to deliver profits.
Jumia could play that long game, of course, because one of its key strengths has been its ability to raise big funding from major strategic and non-strategic investors including Africa's largest phone company, MTN, insurance giant AXA, Goldman Sachs and in December, French beverage group, Pernod Ricard.
Recent events in African e-commerce also back up the difficulties shown in Jumia's filing documents. Just over a year ago, Konga, a Nigerian e-commerce company backed with over $70 million in funding from investors (including Naspers—Africa's most valuable company) was sold, likely at a loss.
OLX, a classifieds platform and Careers24, a jobs marketplace (both also backed by Naspers), Efritin, an e-commerce platform for used goods, DealDey, an online discounts platform have all either scaled back operations significantly or shut down entirely.
Sign up to the Quartz Africa Weekly Brief here for news and analysis on African business, tech and innovation in your inbox