Cyclone Idai has devastated the Mozambican city of Beira and turned it into an inland lake. The city of 500,000 people is at the epicenter of one of the worst natural disasters to hit southern Africa in decades.
Mozambique, Malawi, and Zimbabwe are still coming to terms with the immediate impact and aftermath of the storm, a week after it made landfall on southeast Africa's coast, ripping through the region at speeds of up to 194 km (120 miles) an hour. An estimated 1,6 million people are believed to be affected, towns and villages remain submerged, and the death toll in the three countries has surpassed 500.
Idai's timing and target could not have been worse, hitting already vulnerable communities in some of the continent's poorest countries just before harvesting season.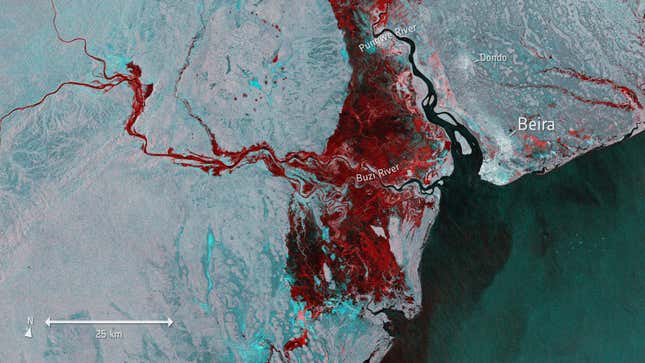 Floodwaters spilling out from the region's Pungue and Buzi rivers now cover a massive 2,165 sq km-area (834 square miles), according to the UN, far exceeding the width of the initial storm. The water levels created inland islands, marooning hundreds of people across the region, and stretching rescue operations.
Flooding from Idai has almost completely submerged Beira, cutting it off from the rest of the country. The emergency wing of its central hospital is non-operational, a major grain terminal has been damaged, and dam has collapsed outside of the city, according to the UN's Global Disaster Alert and Coordination System.
"Beira is pretty much paralyzed, with many…going hungry, and without food and shelter," resident Samuel Fenis told the UN Environment agency. At least 242 people have died in Mozambique alone. As the extent of the damage unfolds, it's becoming clear that president Filipe Nyusi's estimate that as many as 1,000 people are dead could be confirmed.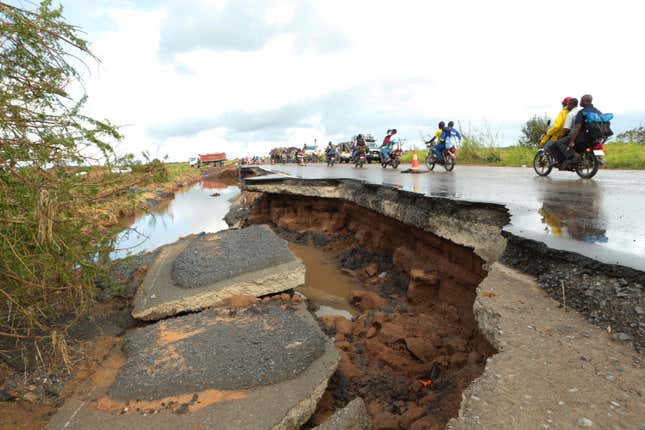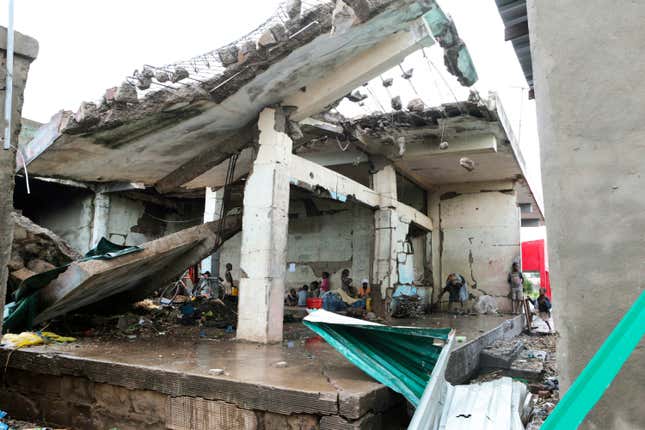 After making landfall in Mozambique, Idai travelled more than 300 km (186 miles) to Zimbabwe, killing at least 139 people, with dozens more still missing. It travelled across Sofala and Manica provinces, leaving behind flooding so severe that entire villages have been wiped out. The area remains inaccessible, with an estimated 100,000 people stranded, according to the UN, making it difficult to ascertain the true extent of the damage. As rescue workers wade through the disaster zone, there are reports of people still huddling on rooftops, waiting to be rescued. Families have resorted to digging through mudslides to find their relatives still trapped.
Zimbabwean president Emmerson Mnangagwa has declared two days of national mourning. Already facing a protracted economic crisis and food shortages, Zimbabwe has issued desperate calls for aid and assistance in rescue missions.
"Whatever crops that were being grown despite the drought have now been destroyed in the floods, and these districts will need the help of the international community now more than ever," Paolo Cernuschi, Zimbabwe country director at the International Rescue Committee, said in a statement.
The cyclone did not cross into Malawi, but the resulting floods killed at least 56 people, and displaced 82,700.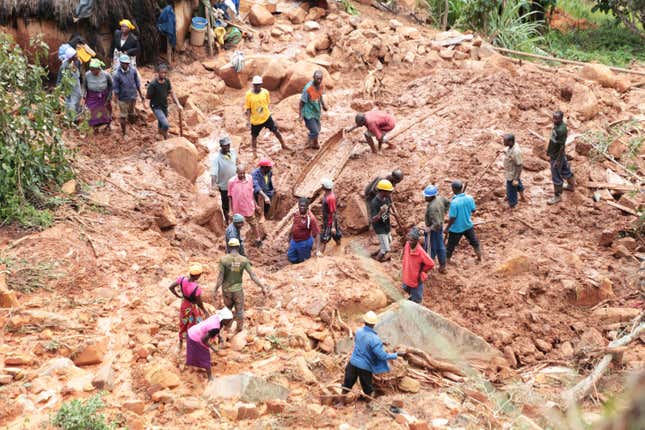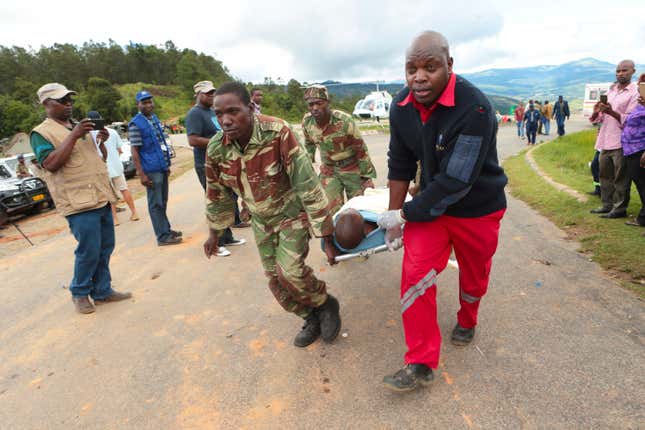 Aid agencies have made desperate appeals for funding, revealing the extent of the devastation. The World Food Programme says it needs $121 million to help those affected in Mozambique alone. The UN aid agency's operations in Malawi will require $10.3 million for just two months of assistance. In Zimbabwe, $5 million will be needed to provide food, logistical support and a response in the affected districts where 90% of property has been damaged.
UNFPA and Unicef have also dispatched teams to the region to assist women and children, whose vulnerability is exacerbated in disasters such as this.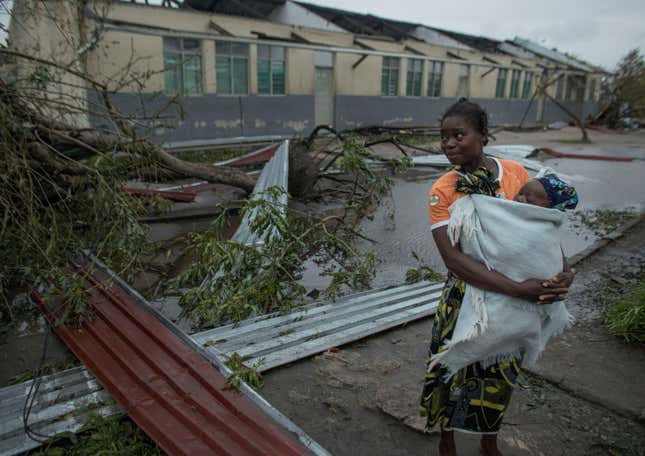 The storm's impact shows the need for better preparedness and warning systems, the UN environment agency has said. As the extent of the damage wreaked by Idai is revealed, state and non-governmental agencies are flocking to the affected region to help, and discovering that Malawi, Mozambique and Zimbabwe will need far more than expected.
Sign up to the Quartz Africa Weekly Brief here for news and analysis on African business, tech and innovation in your inbox