David Adjaye, the British-Ghanaian architect best known for designing the National Museum of African American History & Culture in Washington DC, is helping Ghana give its healthcare system a massive face-lift.
A design created by Adjaye Associates, the architect's 21-year-old London-based firm, will be applied to 101 new district hospitals in the country, as part of a project called "Agenda 111," which aims to build 111 new public healthcare facilities. The Ghanaian government said it has secured $100 million for 88 sites through the Ghana Investment Infrastructure Fund (GIIF). President Nana Akufo-Addo performed an official ceremony in the Ashanti region to kick-off construction on Aug. 17.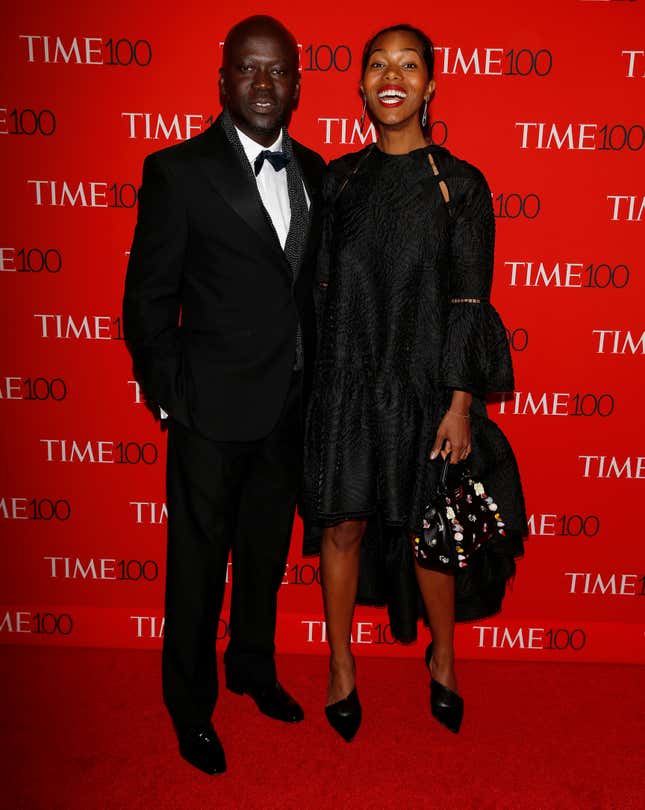 Adjaye's international reputation is for cultural projects like the completed museum in Washington, and the planned £100 million ($137 million) UK Holocaust Memorial which will include a learning center to commemorate genocides in Rwanda and Darfur, and is slated to open in 2024 in central London. This is his first foray into designing practical buildings that will be heavily relied on for essential services.
A major commission in Africa
The government intends each district hospital to cost around $17 million, and be completed in 18 months. Adjaye is producing one overall design theme that will be adapted to suit the different environments where the hospitals will be located.
Each will have a set of core features like an emergency department, pharmacy, maternity and pediatric wards. But they will also feature central courtyards and green spaces that "provide an overall atmosphere of healing crucial for patients," according to his firm.
For the design-minded, there are other details to watch out for: the patient ward will have butterfly roofs—V-shaped coverings that are also called inverted gable roofs—that allow natural light to flow through, while each building will have stabilized interlocking earth bricks. "The bricks, made from locally sourced mud, are nontoxic, sound resistant, insect resistant and fire-resistant," the firm said.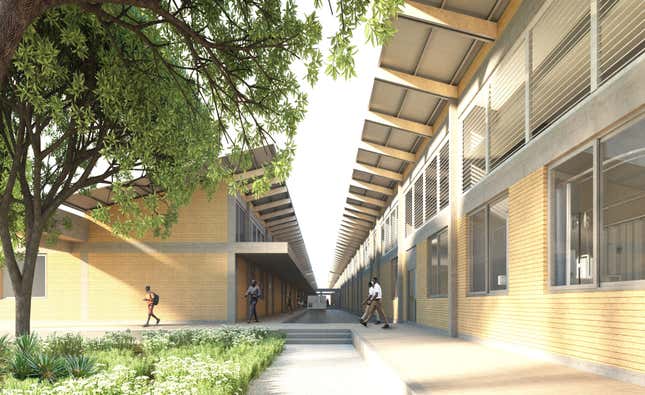 In addition to being the architect's first healthcare commission anywhere in the world, it is his biggest yet in Africa. Adjaye's work in the continent includes a beachfront house in Ghana for former United Nations Secretary-General Kofi Annan, a concept fashion store called Alara in Nigeria, and the Hugh Masekela Memorial Pavilion in South Africa. All these were finished within the last decade, as Adjaye Associates added an Accra office to its main bases in London and New York.
Contractors will handle the landscaping and engineering for the district hospitals, but their aesthetics and some of their functionality—like easy navigation for patients and staff, drainage, and ambience—begin with the details in Adjaye's blueprints.
Adjaye aims for a template for African social infrastructure
Agenda 111 is Ghana's largest healthcare infrastructure project since gaining independence in 1960, Kojo Oppong Nkrumah, the information minister said in a statement.
Akufo-Addo wants the development to turn Ghana into "a destination for medical tourism," boost its growing business reputation and increase employment—the project aims to create 20,000 jobs for health professionals. If built to world-class standards, Ghana's new hospitals could attract patients and visitors from neighbors like Nigeria, where medical professionals have been fleeing collapsing infrastructure.
Not everybody is happy with Agenda 111. Former president John Mahama, who challenged Akufo-Addo in the last elections, says the project could increase Ghana's debt burden. But this wouldn't be Adjaye's first experience working on a project with objectors. Though it has now received planning permission, the UK Holocaust Memorial was rejected by some groups on the grounds that it encroached on natural spaces and would scar the environment.
Born in Tanzania to Ghanaian parents, the 54 year-old Adjaye got some of his early motivation for architecture by observing the poor state of the special school attended by his brother, who was partially paralyzed in childhood.
His vision for Ghana's district hospitals is to create "community infrastructure that embodies sustainability, efficiency, and generously provides green spaces to facilitate wellness and healing."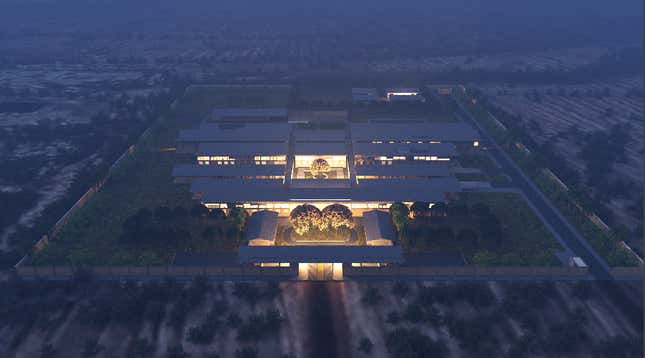 Ideally, this network of new facilities will work in sync with existing government initiatives like a telemedicine pilot program introduced in 2016, and the efforts of private companies like mPharma's medical inventory operations, and Zipline's drone delivery service.
Sign up to the Quartz Africa Weekly Brief here for news and analysis on African business, tech, and innovation in your inbox.