Braamfontein, a recently lively corner of Johannesburg's inner city, is becoming a new urban hub. A city often derided for its inaccessibility, and perceived as dangerous, has begun to confidently assert itself on its own terms.
For South Africans, Johannesburg is an aspirational city where people come to make money. The city's middle class has become far more racially diverse in the last 20 years, and the old city centre has become a new object of fascination for these traditional suburbanites.
This renewed interest is both welcomed and criticized. The city centre holds immense potential for improvement and requires investment, but, the challenge will be if this can happen without marginalizing the neighborhoods' residents.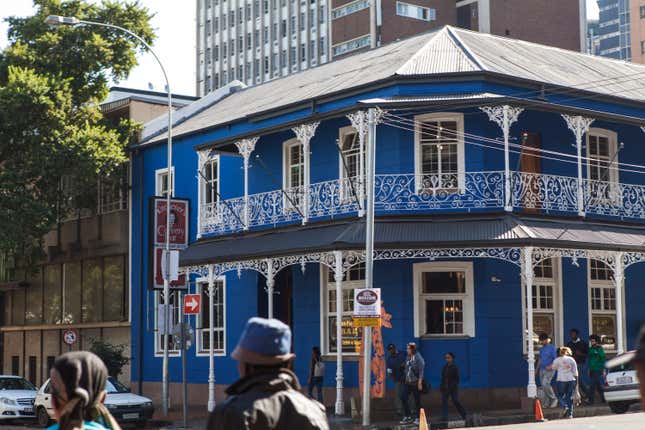 Braamfontein is the result of such 'regeneration'. Located in a northern portion of the city centre, separated from the true old central business district by Johannesburg's river of train tracks, the area hosts a vibrant student population and has seen sustained investment from a range of sources.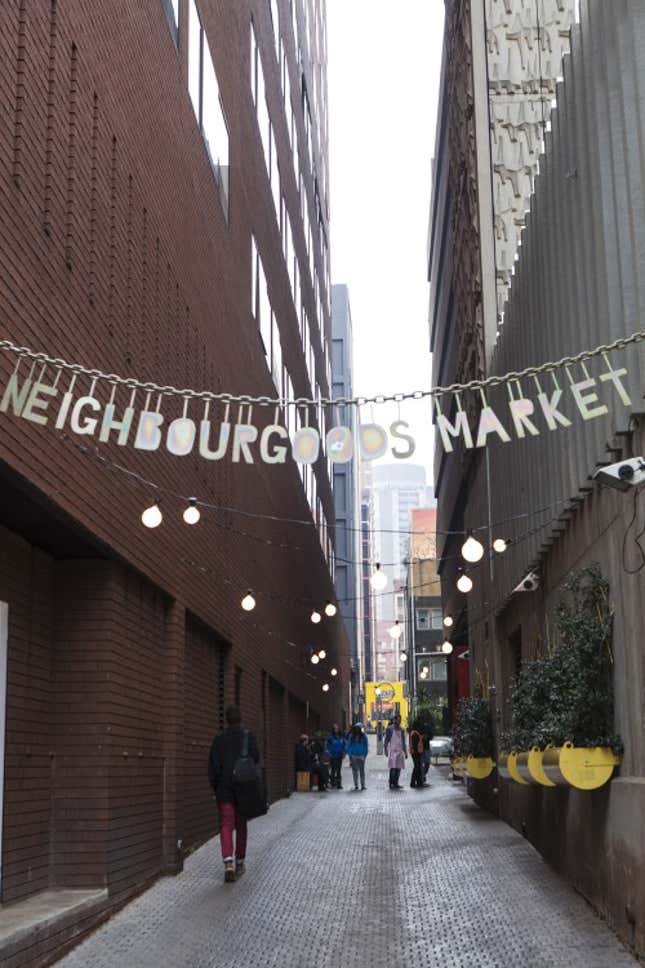 Alive with students and a new found energy, Braamfontein reflects a messy new Johannesburg cool. Not as self-conscious and fickle as Cape Town hipster culture, this urban street lifestyle plays out across the area. It has begun to define the young Johannesburg urbanite. With this comes espresso, art, and independent stores. For example Post, a corner coffee shop is described by owners, Claudia Morgado, Erik Wright, and Adrian Ferreira as driven by, 'the desire to create a daily meeting place, a public space.'
A few stores down, renowned industrial designers Katy Taplin and Adriaan Hugo, known as Dokter and Misses, set up shop. Taplin explains their reason for being located in Johannesburg, 'We feel that Joburg has become part of our identity and although Cape Town's lifestyle and design scene is alluring we're very happy in rough and ready Jozi.'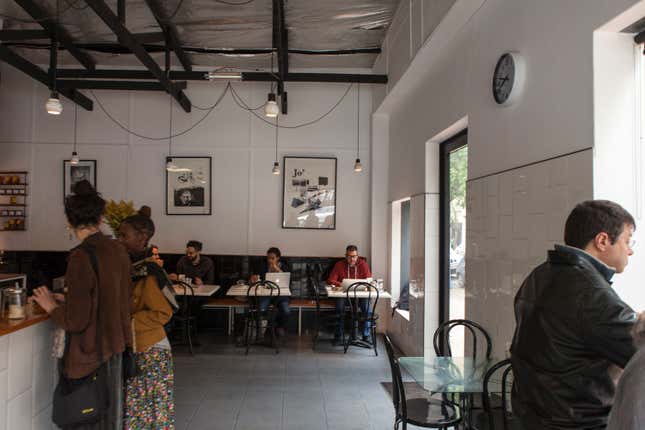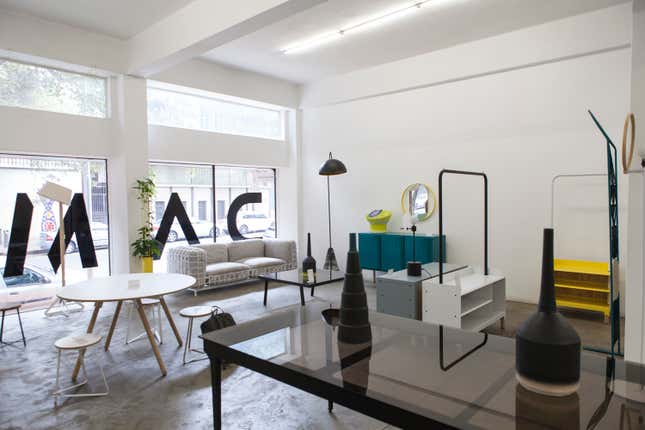 Known for their graphic, angular and simple household wares that range from bent shelving to playful lighting, the duo have begun to explore new African influences.
For example, their Kassena Town range of furniture was inspired by 'the adobe homes built and decorated by the Kassena people from the Tiébélé region on the border of Ghana and Burkina Faso says Taplin. Four pieces from the collection are currently on exhibition in New York, and recent work by Dokter and Misses appeared at Design Miami 2014.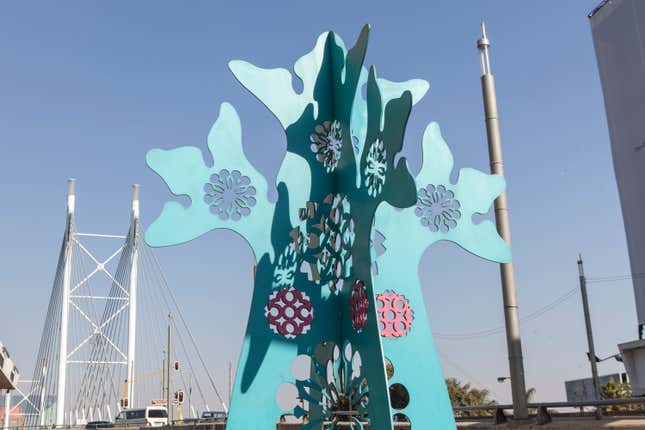 Braamfontein's urbanites, suburbanites, coffee patrons, designers, and nostalgists all overlap in the area's new spaces. Johannesburg's slow and measured transition to a new, more urban, and less divided city in Braamfontein enables an exchange that gives life to the city's foremost creatives.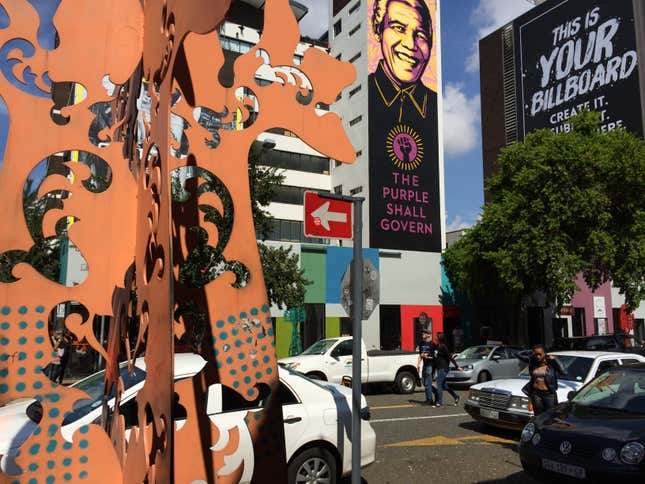 While a small portion of the mixed middle class embrace the city today, the city needs to ensure this slow urban change benefits all residents. Programs that see new private developers contributing towards social housing, social facilities and public spaces would go a long way to achieving a city that through creativity, entrepreneurialism, and greater equality truly embraces its African-ness.