Despite Tanzania's proximity to three major lakes almost half of it's population cannot access potable water.
Groundwater is often the alternative, but the supply is not always clean. Mining waste (pdf, pg 410) and toxic drainage systems easily leak into fresh groundwater, leaving the water contaminated.
Enter Askwar Hilonga: a 38-year old chemical engineer PhD and entrepreneur. With 33 academic journal articles on nanotechnology to his name, Hilonga aims to solve Tanzania's water contamination problems by using nanotechnology to customize water filters.
His water filter absorbs anything from copper and fluoride to bacteria, viruses and pesticides and earlier this month won the African innovation prize from the UK's Royal Academy of Engineering.
"His innovation could change the lives of many Africans, and people all over the world," said one of the judges, according to the BBC.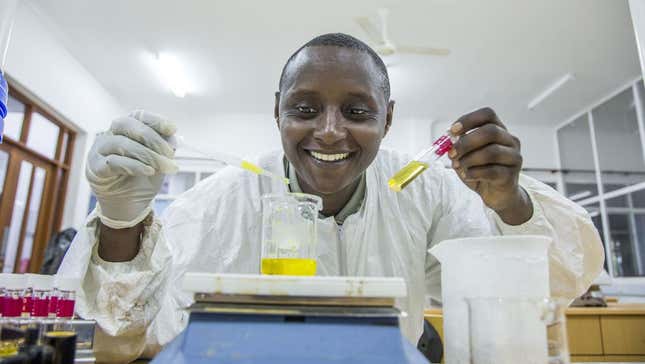 Askwar Hilonga holds a PhD in Chemistry and has written 37 papers on nanotechnology.
Purifying water using nanotechnology is hardly a new thing. In 2010, researchers at the Yi Cui Lab at Stanford University developed a synthetic "nanoscanvenger" made out of two silver layers that enable nanoparticles to disinfect water from contaminating bacteria.
What makes Hilonga's water filter different from the Stanford-developed "nanoscavenger", or the popular LifeStraw developed by the Swiss-based health innovation company Vestergaard 10 years ago?
"It is customized. The filter can be tailored for specific individual, household and communal use," says Hilonga.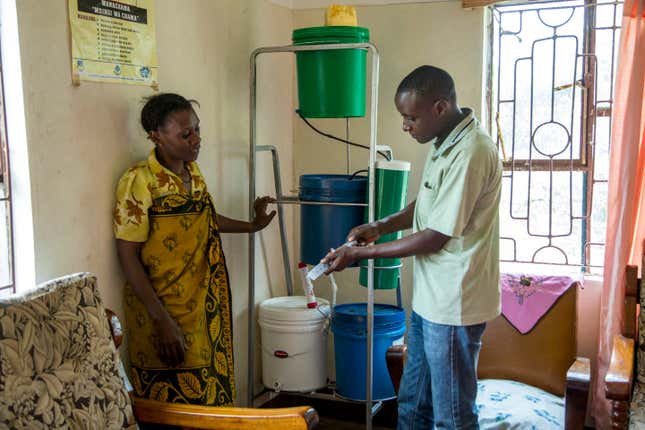 While the Stanford innovation has been lauded as a notable leap in advancing the water disinfection, it is yet to reach the household market. In the meantime, Hilonga and his Nanofilter are making inroads in his home district of Karatu in Arusha.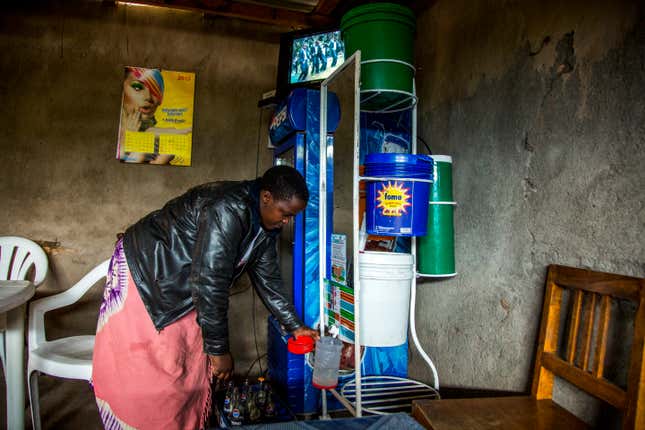 "We have worked hard not to create a one-size-fits-all product. So while fluoride contaminated water may be a mainstream problem in Tanzania, other areas may face specific water contamination issues. For the filter to work well, you need to configure the nanoparticles to suit this," says Hilonga.
The Nanofilter has been built to absorb contaminants that are found in a specific body of water – whether it is minerals like copper and fluoride – to biological contaminants like bacteria or pollutants such as pesticides.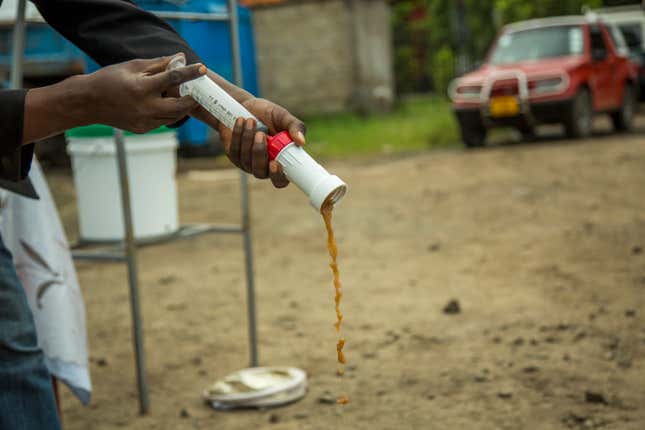 "While my foray into nanotechnology was inspired by my academic interest in nanotechnology, the focus now is to build the Nanofilter into a sustainable and growing business. Remember, it's not just the product we're selling, but a convenient service with water testing and area-profiling included. Few competitors are doing this," he says.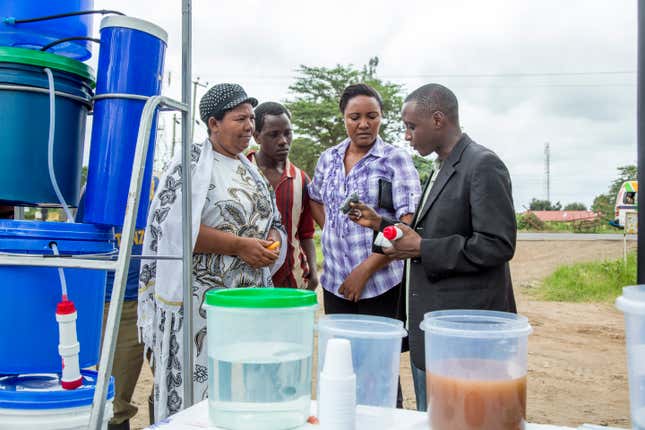 Through the Gongali Model Company, a university spin-off company which he co-founded, Hilonga has already enabled 23 entrepreneurs in Karatu to set up their businesses with the filters, and local schools to provide their learners with clean drinking water.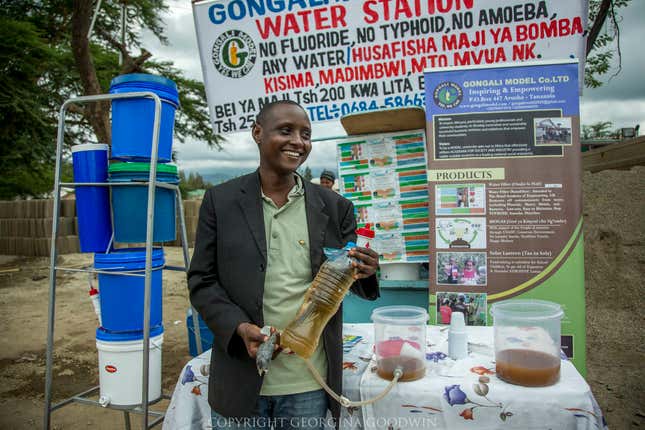 "Our success will not be in the sales of the filters only. We're planning on turning community centers into "water hubs". Here water can be purified and families will be able to access clean filtered water at a cheap price," says Hilonga.