This may be the best deal in the art market today. Celebrated contemporary artist Olafur Eliasson, whose works have drawn six-figure sums at auction, just launched a Kickstarter campaign offering backers an Eliasson original starting at 55 euros (about 61 dollars).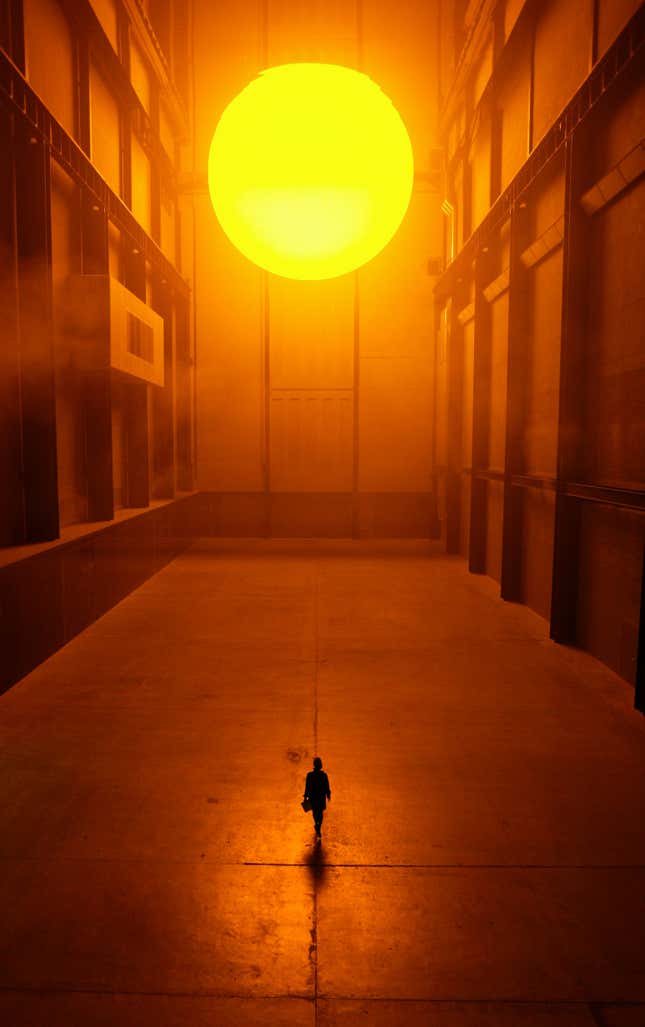 The soft-spoken Danish-Icelandic artist, best known for spectacular large-scale installations, is raising funds to support production of a solar-powered phone charger. The charger was co-designed with engineer Frederik Ottesen, who also co-founded Little Sun with Eliasson, a three-year old social enterprise that aspires to bring light to remote, off-grid areas of the world through solar energy.
According to a recent report published by McKinsey, nearly 600 million people in Sub-Saharan Africans live without electricity. Eliasson and Ottesen's "Little Sun Charge," as it's called, could be useful to the region's surge of mobile phone users, who often experience difficulty finding affordable means to charge their phones.
"I really think making art is about touching the world," mused Eliasson on Kickstarter. "Little Sun is a wedge that opens up the urgent discussion about bringing sustainable energy to all from the perspective of art to raise awareness about energy access and the unequal distribution of energy today."
In many ways, the project continues Eliasson's artistic meditations on darkness and light.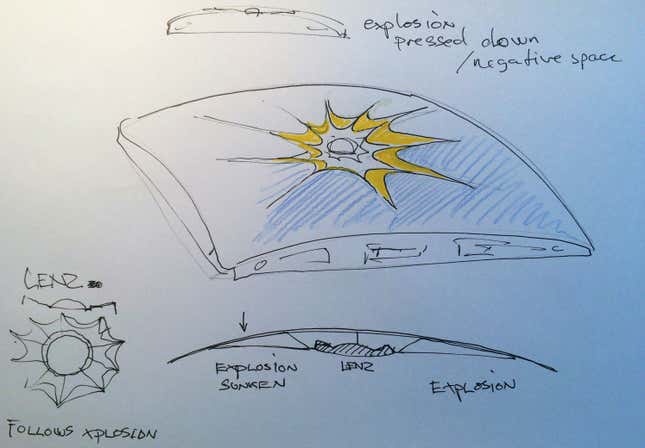 Power to the people
The portable Little Sun Charge is actually the second product to come out of Little Sun. Eliasson and his team have also created a nifty solar-powered lamp that already provides illumination for over half a million people living in areas without electricity. According to Little Sun's Impact report, 400 new small businesses around the world now sell these low-cost lamps in their communities. (For those on the grid, Eliasson's lamp is also sold at many museum gift shops.)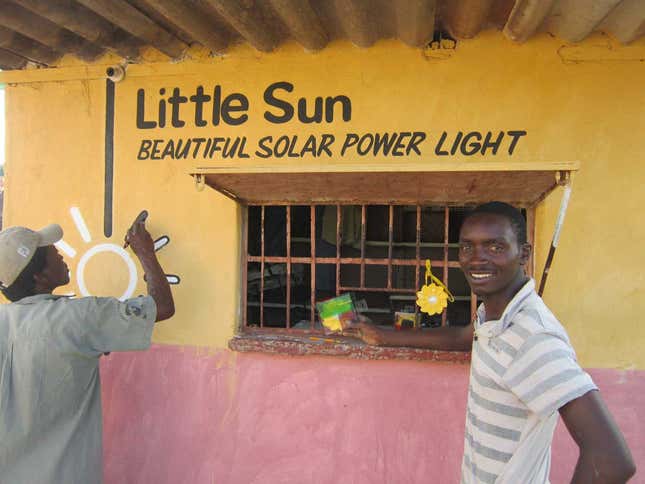 True to the spirit of his immersive art installations, contributors to the Kickstarter campaign are also offered a range of special encounters with Eliasson.
Rewards include a special video message from Eliasson on your Facebook wall, a private AMA session with the artist (no question is too strange), and an original hand-drawn pen and ink sketch by the artist. Pledging €7,000 ($7,888) even gets a lunch date with the acclaimed artist at his studio in Berlin.
Little Sun's fundraising campaign is creatively working Eliasson's star power in the name of solar power.
Bonus reel
But even if you don't pledge a penny, just watching Eliasson's campy pitch video offers plenty of amusement for fans. Along with candid insight into his artistic process, the mysterious appearance of a tropical parrot on Eliasson's shoulder and his deadpan delivery create a bit of performance art itself.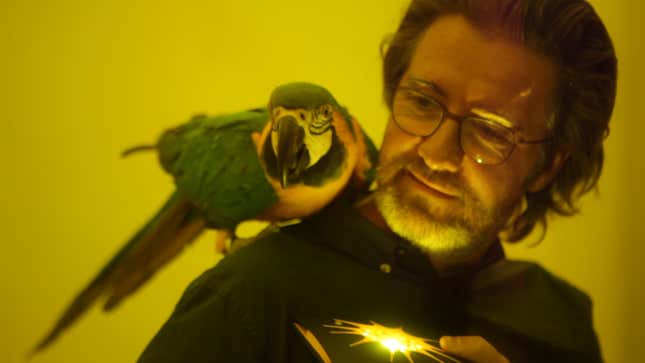 Little Sun rapidly reached its Kickstarter fundraising goal within days of launching. You can still opt in for an Eliasson original until Oct. 5.