At least three people have been killed during protests against a constitutional referendum that would enable Congo's long-time president to stay in office for longer.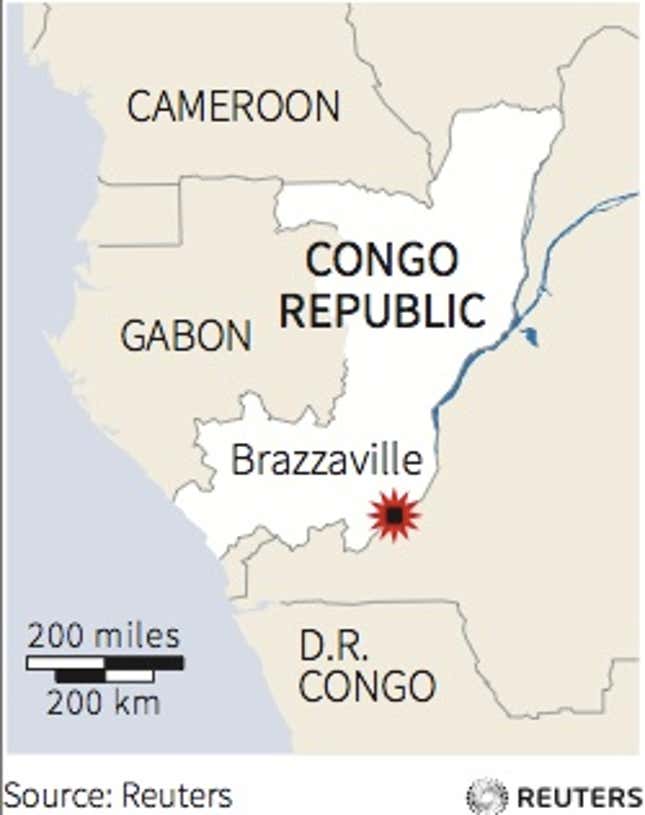 Politicians in the central African country had called for a mass show of "civil disobedience" today (Oct. 20) ahead of a referendum on Sunday. If approved, the measure would abolish a two-term limit and an age limit of 70 for any presidential candidate. The country's current leader, Denis Sassou Nguesso, 71, has been in power for most of the last 36 years.
Defying a ban on demonstrations issued yesterday, thousands of protesters took to the streets of the capital city, Brazzaville, where they burned tires, set up barricades, and waved banners that read "Sassou get out" and "Sassou, enough." (The hashtag #sassoufit has started to trend on social media.) Police have fired shots and tear gas to disperse the crowds. At least three people have been shot dead, according to a Reuters report. Cellphone and internet service have been cut out in much of the city.
Presidents-for-life are hardly a new phenomenon in Africa, but Congo joins a list of countries whose leaders have recently been extending their hold on power. Earlier this month, Rwanda's supreme court ruled that president Paul Kagame should be allowed to seek a third term, after moves by parliament to ban term limits. In July, Burundi's president Pierre Nkurunziza's run for a third term sparked months of protests and an attempted coup.