Pope Francis landed in Kenya yesterday (Nov. 25) on his first papal visit to Africa.
On his way to State House, where a welcoming ceremony awaited him, the Pope opted to ride in a simple Honda Civic Sedan.
This was yet another demonstration of his humble style, doing away with the bulletproof "popemobile" that his predecessors typically used.
He first talked about the importance of the environment and addressed the urgent need for the world to come together to address climate change.
This morning, Pope Francis celebrated Mass with thousands of Kenyans who braved a rainy Nairobi to hear him speak at the University of Nairobi.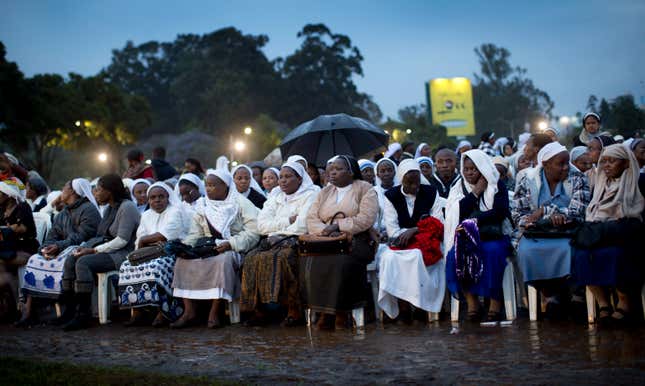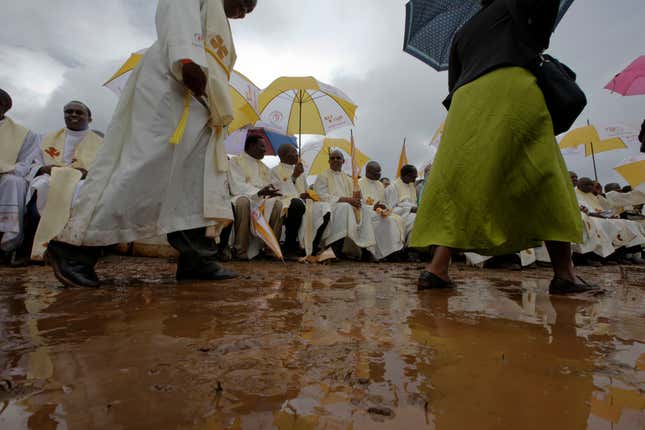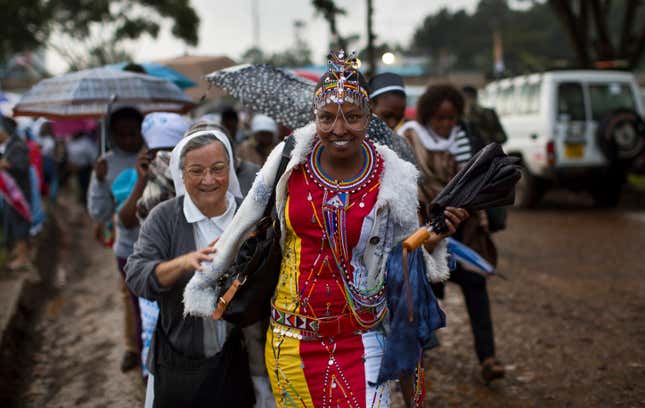 Nicknamed the "Pope of Hope" in Kenya, Francis said his visit to the continent, which will also include stops in Uganda and the Central African Republic, is "reconciliation, forgiveness, and peace." To underscore this point, today he met with religious leaders across all faiths and implored them to be "prophets of peace."