New York's King of Bling has reportedly scored a $263 million gold-mining deal with Africa's last remaining absolute monarch, a real king—what could possibly go wrong?
Swaziland is asking itself that question and more after new revelations have exposed New York jeweler-to-the-stars Jacob Arabo's putative partnership with friend King Mswati III, even though both sides are seeking to distance themselves from the reports.
It's now been discovered that Arabo's Jacob & Co. holds a 50% stake in a mine being developed in the Lufafa district of the tiny mountainous kingdom, the head of the Swaziland Minerals Board told an investigative unit of South Africa's Mail & Guardian newspaper. The other half of the potentially lucrative operation is split evenly between the Swazi king and a parastatal.
While that set-up conforms to Swazi mining laws, what remains unclear is how Arabo's firm was picked to run the mine or what qualifications it might have to do so. Swazi reports say the mining entity was only authorized to prospect for gold, not to carry out actual mining.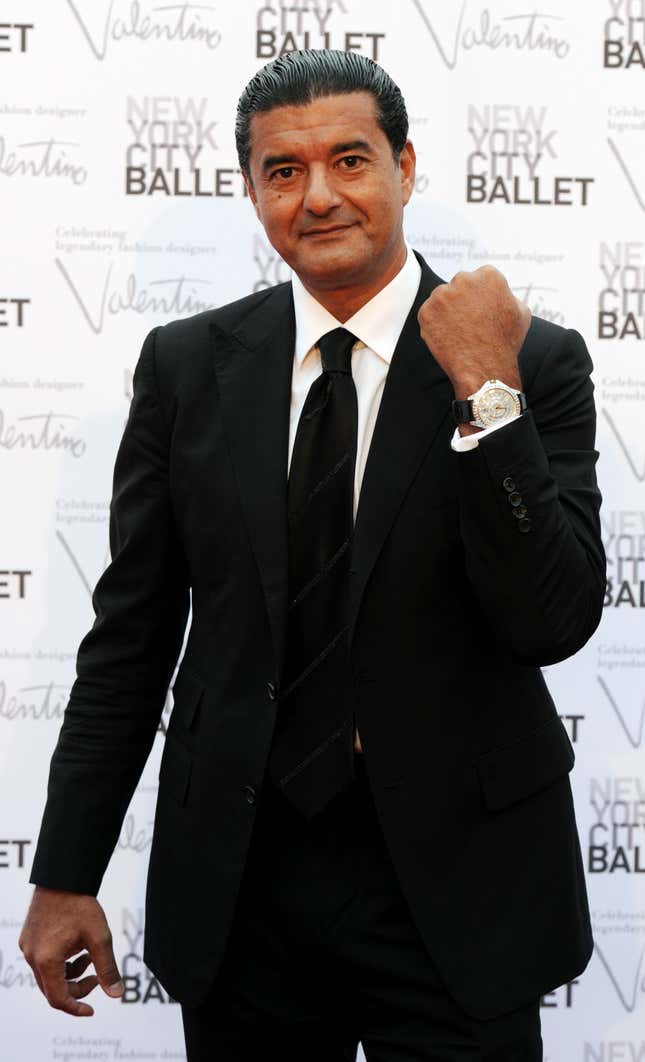 A lawyer who represents Arabo, who goes by the moniker "Jacob the Jeweler" and has sold high-end baubles to A-list celebs including Pharrell Williams, Sean "P Diddy" Combs and David Beckham, pooh-poohed the reports last week.
Andrea Zellan, the attorney from Brafman & Associates, called the mining partnership an "old story" and failed to respond to requests for further comment.
The mining concession near Pigg's Peak in northern Swaziland is estimated to contain 251,000 ounces of gold, the paper reported. Even with the price of the yellow metal testing rock-bottom multiyear lows of about $1,050 an ounce, that would make the potential value of the partnership at about $263 million.
Arabo is best known, not for mining, but for his high-end store on Manhattan's West 46th Street, home to a glittering row of jewelry shops. A Jewish immigrant from Uzbekistan, he carved out a lucrative niche catering to flashy rap stars. His gaudy gem-encrusted necklaces and chains earned him an amazing 68 mentions in hit hip-hop songs.
However, along with the notoriety came an appetite for walking on the shady side.
Arabo served two years in US federal prison after being convicted of laundering $270 milllion in proceeds from illegal drug deals. His partners were the Detroit-based Black Mafia Family.
The stint behind bars did little to dim his celebrity status, and he resumed his flashy ways after emerging from prison in 2010.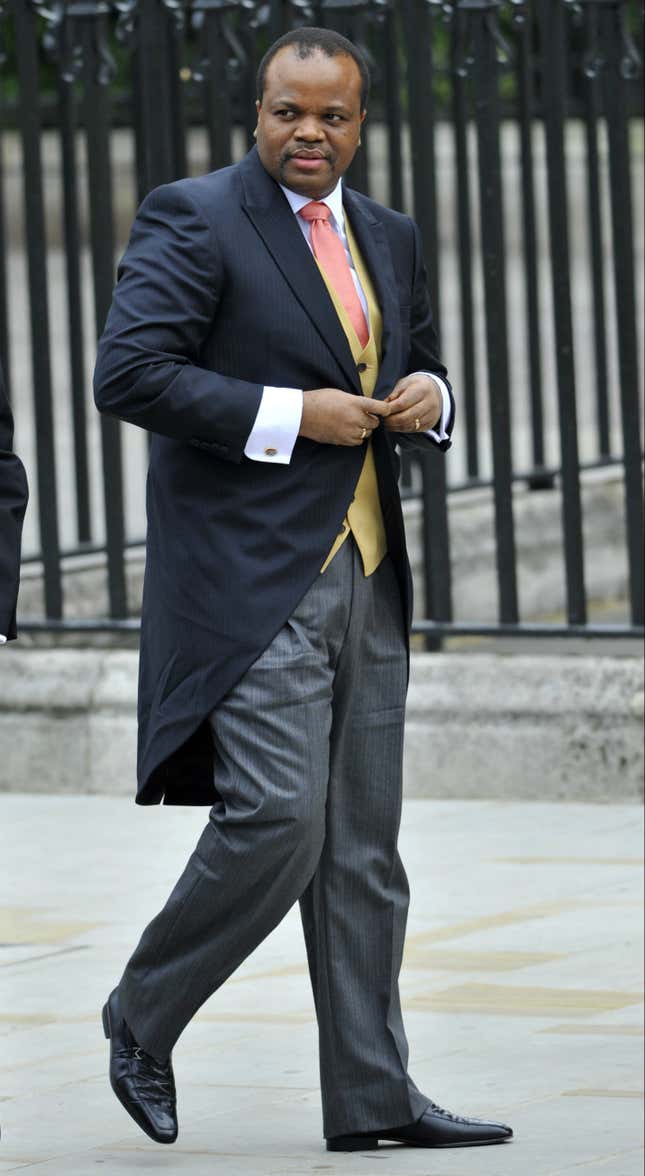 It was around that time that he met Mswati at a Manhattan party apparently arranged by Mihlakayifani Dlamini, a U.S.-based Swazi national who boasts of being a member of the sprawling royal family.
Mswati was handed the Swazi throne in 1986 at age 18 after his father, Sobhuza, died. He has up to 15 wives and has faced criticism for maintaining a lavish lifestyle despite the country's extreme poverty.
If he and Arabo seem an unlikely partnership, they certainly seemed to hit if off well.
The jeweler turned up for a graduation party in Swaziland and later flew in singer Erykah Badu to perform at the king's 46th birthday.
Soon afterward, reports started trickling out about the mining deal. Arabo's attorney Benjamin Brafman admitted in 2014 interviews the jeweler had invested in the deal, but said he was pulling out because of widespread criticism.
Swaziland, which rarely discloses details about projects involving the royal family, officially insists that Arabo personally has no involvement in the mine. It refuses to say if that denial extends to his company, or to explain the apparent contradiction with the statement by the mineral board chief.