God's blessings came in the form of private jets for Malawian pastor Shepherd Bushiri.
In a Jan. 6 ceremony celebrating his purchase of a Gulf Stream III, Bushiri claimed, "I am what God says I am. I was born a winner. This goes to people who understand my vision. This is not for me but to those who believe in better things," according to local media.
Bushiri posted photos of his acquisition, which sells for about $37 million, on Facebook with the caption: "My third jet in two years."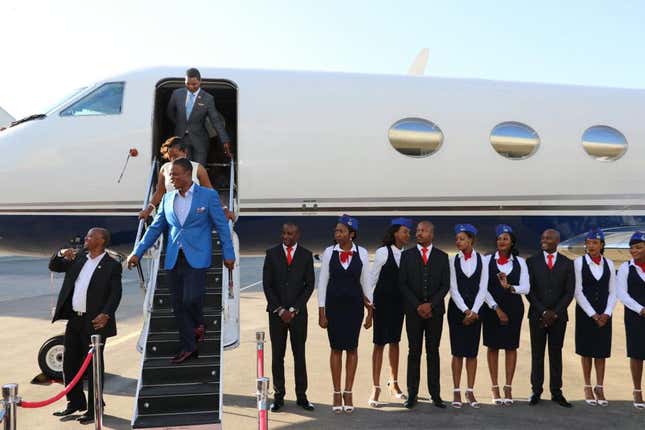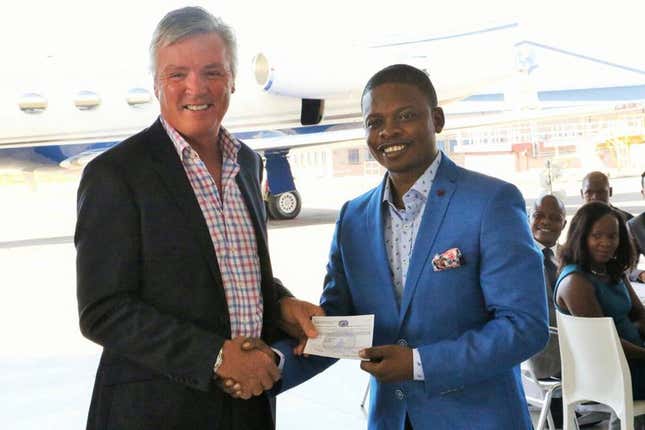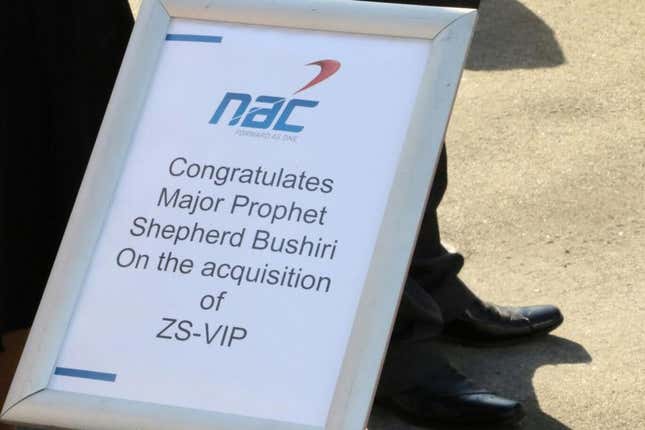 He also included photos of the interior: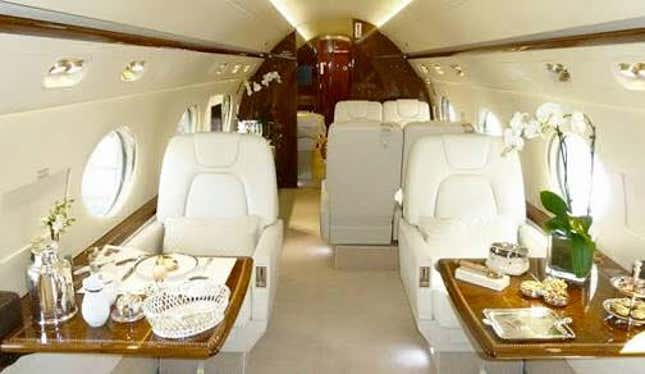 Bushiri, better known among his followers as "Major 1" or "Papa," is believed to be one of the wealthiest pastors in Africa and one the richest men in Malawi, where he was born and raised. He founded the Enlightened Christian Gathering (EGC), whose aim is to "bring awareness about God's existence and voice in this day and age," according to church's website. The pastor says he is a prophet of God.
Critics say that Bushiri lures followers with promises of money and success, if only they believe. Malawi is one of the poorest countries in the world, with over half of the population living under the poverty line. In response to Bushiri's Facebook post, one user named Friday Mulenga wrote, "How many street kids? How many blind beggars on the street? Not even an orphanage has been built. But someone has bought a jet, expensive cars, expensive clothes."
Bushiri's followers responded in his defense. "You can't be poor when you know God and have powers to communicate direct with him," one wrote. "I will own a private jet one day in Jesus name to help international visitors coming abroad to ECG church," another said.
Bushiri himself responded in the comments: "Mr Friday Mulenga you can also sell your phone and give the money to the poor."