The armed siege at a popular hotel in Burkina Faso's capital, Ouagadougou ended on Saturday morning, following an attack by gunmen which began on Friday evening local time. The attack the lives of at least 20 people and scores of hostages were taken, according to reports. An Al-Qaeda affiliate in Africa has claimed responsibility for the attack.
Security forces were finally able to free 126 hostages—of those, 33 were taken to hospital. It followed an intense gun battle which ended with three of the jihadists being killed.
But things are still very tense in Burkina Faso.  AFP reports that there is an ongoing attack at another unnamed hotel in Ouagadougou, according to the country's interior minister. But details are still to be confirmed.
The Hotel Splendid, which often hosts diplomats and United Nations staff, was attacked around 7:30pm local time (2:30 EST) on Friday, the Associated Press reported.
France, which has close ties with the west African country, has requested US intelligence and reconnaissance support according to a US defense official reports France 24.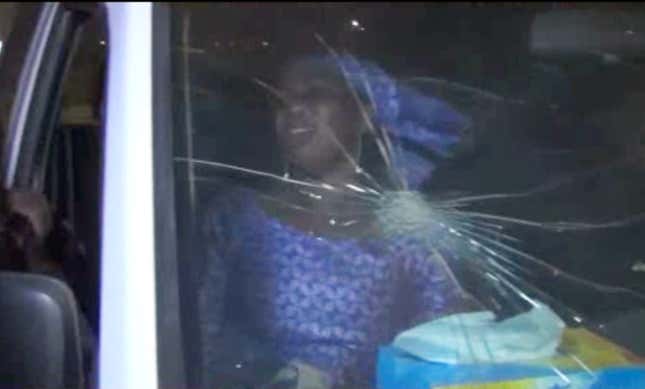 The masked gunmen stormed the hotel after setting cars on fire and firing shots into the air. They went on to exchange gunfire with police surrounding the hotel. Officials haven't yet confirmed the number of attackers or hostages.
Gilles Thibault, the French ambassador to Burkina Faso, has called the episode a "terrorist attack:"
US-based SITE intelligence monitoring group say AQIM, al-Qaeda in the Islamic Magreb, has claimed responsibility for the attack. It said the al-Murabitoun group, which is based in the Sahara desert in northern Mali, was responsible for the attacks. The group includes fighters loyal to the veteran Algerian militant Mokhtar Belmokhtar.
The hotel, Reuters reported, is sometimes used by French troops that combat Islamist militants across the Sahel region. Given the similarity of this attack with the one perpetrated by radical Islamist terrorists in Bamako, Mali on Nov. 20, 2015, allegations have been made that this could be an Islamist attack, though there are no official confirmation. The attacks in Bamako resulted in the deaths of 20 people and 14 wounded.
It's been tumultuous year and a half for Burkina Faso, which swore in president Roch Marc Christian Kaboré, on Dec. 29.
The period began with the ousting of long-time leader Blaise Compaoré, who was forced out of office by a popular uprising that opposed his efforts to change the constitution so he could stay on in power. The transitional government formed after his departure faced its own crisis after it was overthrown in September by a section of the military loyal to Compaoré. But the army quickly thwarted the coup and restored the interim administration
This is a developing story and will be updated.