The only brewery in the world's youngest country is being closed. Drinks maker SABMiller announced last week that its brewery outside of Juba will be shuttered as early as mid-February because of a shortage of foreign currency needed to buy raw materials.
The closure is a blow for the country of 11 million once touted as one of the world's most promising emerging markets. SABMiller's brewery, built in 2009 and run under its subsidiary South Sudan Beverages, was the country's first major investment outside of the oil industry and expected to lure more foreign investment.
It also created South Sudan's first brewery as well as the de facto national beer, White Bull, named after a local breed of cattle and brewed with water from the Nile. Advertised as "the taste of progress," it became another symbol of independence after the country in 2011 separated from the north, where alcohol is banned under sharia law.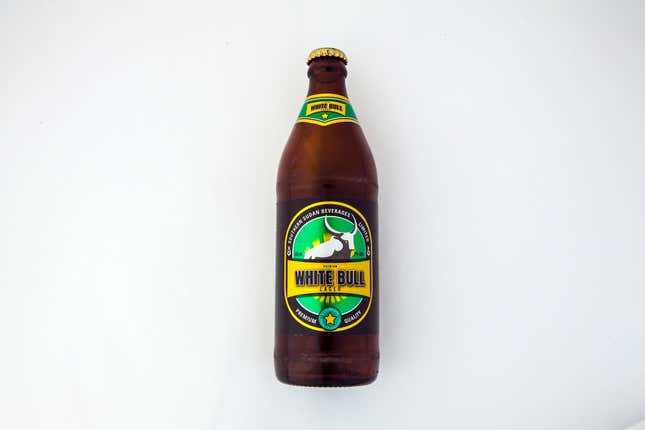 Now, after more than six years and months of civil war, SABMiller has not made a profit in South Sudan, even though sales had increased (paywall) over the years. The brewery is likely to be used as a warehouse for distributing beverages imported from neighboring Uganda, according to an emailed statement from the company.
White Bull, which beat out well-established competitors like Kenya's Tusker beer or Bull from Uganda, will soon run out of stock. The company told Quartz in August that it had some supplies of the beer but was not sure how long they would last. The brewery was temporarily closed last year.
The small ecosystem built around the brewery will also suffer from the closure. The brewery employs 237 people, down from over 400 in August, and works with thousands of businesses and individuals along the supply chain, according to the company's statement on the closure.
"We are monitoring the situation intensively and our priority is to work with affected employees to help them as far as possible but we regret to say that this appears the most likely outcome in the current circumstances," SABMiller said.