Netflix's introduction to East Africa's largest economy isn't going so well. The Kenya Film Classification Board (KFCB), the government body that regulates all visual media in the country, called the streaming service a threat to the country's "moral values and national security" and said it would seek to block the service if inappropriate content was not dealt with.
At a press conference in Nairobi, the KFCB said Netflix had not sought a license before it began operating in the country two weeks ago and that the regulator would like to speak with the company.
"The board regards this development as a gross contravention of the laws governing film and broadcast content distribution in Kenya," KFCB chairman Jackson Kosgei said in a statement emailed to Quartz. He added that Kenya could not afford to be a "passive recipient of foreign content that could corrupt the moral values of our children."
The sentiment is part of ongoing confusion and debate over how to define and regulate Netflix, now available throughout Africa. Another regulator, Kenya's Communications Authority, says that Netflix should not be treated as a traditional broadcaster because it operates more like online platforms such as YouTube or Facebook, which haven't required special licenses.
"Netflix is an internet television network, not a traditional broadcaster. Services delivered over the internet present all sorts of novel questions for policymakers,"Joris Evers, a spokesman for Netflix told Quartz. "We empower consumers to make smart viewing choices by providing details on the titles on Netflix, including ratings and episode synopses. We also provide parental controls."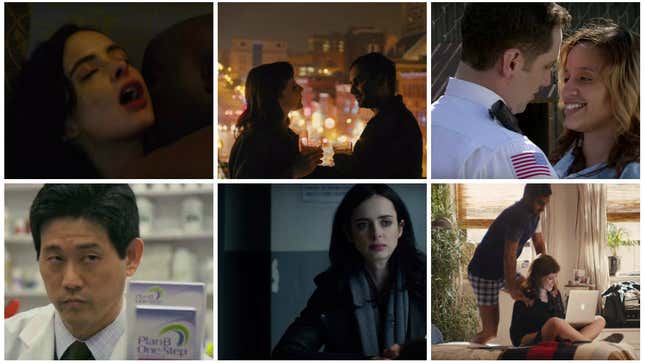 Curiously, the KFCB—whose mission is to safe guard "national values and norms"—also linked the debate over Netflix to the country's ongoing fight against al-Shabaab militants. The Somali-based Islamists recently attacked a Kenyan military base, killing as many as 100 soldiers, by the group's own count. The KFCB said in its statement:
"The board holds the view that in this era of global terrorism, including broadcasts over the internet by terrorist entities, vigilance is the price of safety and prevention. As Kenyans, we therefore need to ask all the right questions about the unregulated arrival and future of Netflix in the country. We need to ponder its implications in light of the ongoing war on terror by questioning the manner and nature of Netflix's introduction of services in Kenya."
Earlier this month, the Communications Authority barred radio stations from broadcasting shows that mention sex during peak listening hours. Daytime radio shows featuring candid and often graphic discussions about sex are common in Nairobi, where much of the listening audience is composed of city commuters stuck in traffic. The regulator also banned preachers from asking for money on radio shows.
Critics say these new attempts to regulate the media have more to do with controlling public forums for free expression than protecting children. Kenyan journalist Joseph Warangu wrote, "We might soon live in a country where the police decide who makes it to heaven and where the government approves when it is suitable to dive under the sheets for intimacy."