In Nigeria, it can take up to 90 days to legally register a business. This is one of the reasons why the World Bank's Doing Busines report ranked Africa's largest economy 169th out of 189 countries. Nigeria ranked 39th among the listed African countries.
In response to this and other systemic legal hurdles, three female lawyers started up a DIY Law, an online service that automates a lot of the minutiae of Nigeria's red tape-laden economy and help to navigate many of its bureaucratic black holes.
The three ladies are already winning accolades just four months after opening shop. Last month, they picked up SME Empowerment Innovation Challenge for East and West Africa at the Innovating Justice Awards which aims to turn 'promising and disruptive ideas into effective innovations'.  The award also came with a $40,000 cash prize.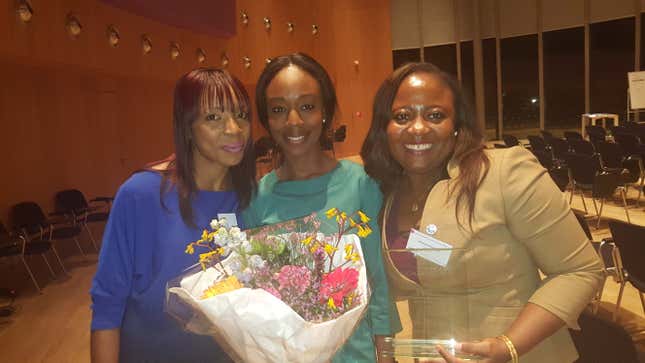 "We have a bias for people who want to do business in Nigeria particularly SMEs," says Odunoluwa Longe, strategy and devlopment lead at DIY Law. "We are working on our DIY Business Boxes which are boxes which contain all an entrepreneur will need to do business and everything will be by completing a single form." DIY Law's business registration product is already fully operational and it also plans to introduce new ones.  One such product will help connect users who want to hire lawyers or access specific legal advice.
DIY Law's online legal services model isn't original. Businesses like LegalZoom offer more extensive and broad legal offerings in the US for example. But while online legal services started in places like US as a nice-to-have added convenience offering, the challenges of Nigeria's overly bureaucratic economy, which aids corruption,  could help a service  like DIY Law take major leaps in a relatively short time frame.
Nigeria is not alone in Africa in having the challenges of an overly bureaucratic system. The highest ranked countries were the relatively small economies of Mauritius at No. 32, Rwanda  at No.62 and Botswana was at No.72.  South Africa, the continent's second largest economy was No.73.