Artist Paul Louise-Julie counts among his inspirations the words of Lord of the Rings author J.R.R. Tolkien, the images of Star Wars and the whispers of a Senegalese elder who opened his eyes to the oral history of West Africa.
Six years ago, he challenged himself to combine these influences with his skill as an artist and his desire to tell African stories. One of the results of this endeavor is Yohancè, an upcoming futuristic space opera rich with imagery influenced by ancient African culture and design, which aims to connect people with Africa's past by creating a new mythology inspired by the continent.
The first installment of the graphic novel is planned for April and tells the story of professional burglar Yohancè, whose martial arts and acrobatic skills have earned him the nickname 'The Monkey.' Yohancè is on the run after stealing a precious artefact from a ruling empire, an object that he discovers is connected to his past.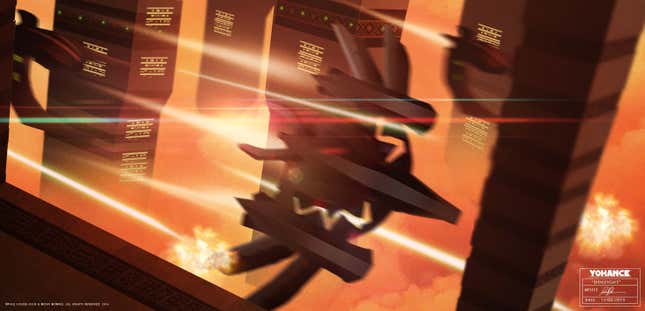 The graphic novel promises to be a sprawling space adventure, but for the New Jersey-based artist, it's a deeply personal project born from a desire to invigorate interest in Africa's rich history, and reestablish connections disrupted by war, colonialism, industrialism and time.
The American-born Louise-Julie, who has Creole, European, African and Indian ancestry, spent much of his youth traveling with his parents around Africa where they ran their own telecommunications and security systems design business. During his senior year, spent at an international school in Burkina Faso's capital city Ouagadougou, the young teenager was introduced to a Senegalese griot, or storyteller, who spoke to him about the history of the region; recounting stories of kingdoms and wars, of royalty and noblemen.
Back in the US a year later, Louise-Julie came across a diary entry detailing the meeting. Recalling the South African-born Tolkien's use of different mythologies to create the sprawling fantasy world of Middle-earth, he began researching the history, oral stories and artworks of different African tribes and nations. He used his extensive research to create an encyclopedia of sorts, a frame of reference to create new storylines, characters and civilizations rooted in African history.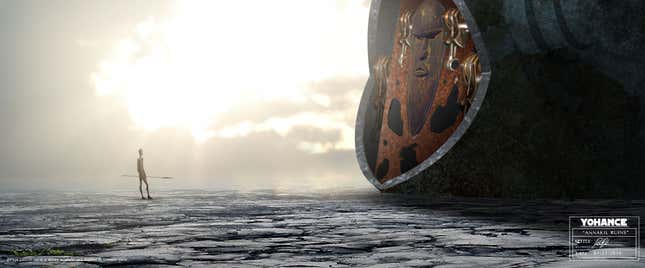 The first fruits of this research was The Pack, a graphic novel series published last year which tracks a group of Egyptian werewolves. Late last year, he began work on Yohancè, which he describes as a compelling space romp filled with alien futuristic cultures, an intergalactic universe of colorful characters. The first chapter, titled 'The Ekangeni Crystal,' will be published for free.
"Mythology isn't just a collection of stories," says Louise-Julie, but "one of the fundamental pillars of civilization." If we want to redefine culture in a post-colonial world,  "then we have to re-establish that connection, at least to that mythology," he believes.
His parents extensive collection of African art was a deep source of inspiration for Louise-Julie's work. Yohancè's headgear is modeled on the aesthetics of the Fang people in Central Africa, his spaceship inspired by the Bambara people of Mali, and the architecture references historic Ethiopian, Malian and Benin design.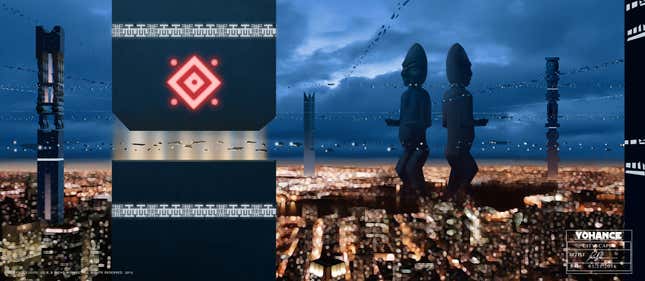 The specificity of the illustrations also extends to text. Louise-Julie decided to nickname Yohancè'The Monkey,' as a way to take ownership of a racist epithet that continues to be in use today.
He imbued his "rogue hero" with the traits he found fascinating about the species: intelligence, strength, agility, their unpredictability and cunningness—not the distortion that is the racial slur. Yohancè "doesn't tie himself down to any code," says Louise-Julie. "Moral ambiguity is also part of his character too."
Louise-Julie's work comes at a time of increased interest in African superheroes, evidenced by the work of the Nigerian startup Comic Republic, Ghana's Leti Arts, and South Africa's Kwezi Comics.
He hopes that the fact that the story is "rooted in the bones of ancient Africa and folklore" will appeal to people who have African ancestry but also those with a general interest in the continent. Plus, it's given him the chance to create an epic saga set in space, which has been somewhat of a thrill for the Star Wars and David Bowie fan.
"Most people…just want to be taken to the stars," says Louise-Julie. "The fact that it's African, is just something that adds a unique flavor to it."