When American April Dodd went home for the first time since moving to Nairobi, there were a lot of questions about food.
"Friends and family kept asking 'What do you want to eat? Do you have pizza in Kenya? Do you want pizza? Can you find good Chinese food?'" she recalls with a roll of her eyes. "I had the best Korean food I've ever had in Nairobi—and yes, we have pizza."
The Kenyan staples are traditionally maize, grilled meat, and a kale-like green known as sukuma wiki. But Nairobi has always been a city of immigrants, getting its start at the turn of the 20th century as a hub for the British and Indian workers on the Kenya-Uganda Railroad.
Persecution, war, and manifest destiny have brought subsequent waves of immigrants from around the world. Nowhere is that more apparent than the exploding food scene, with everything from plates of Ethiopian injera piled with sauces and meat to Italian homemade mozzarella to over-the-top Japanese sushi rolls.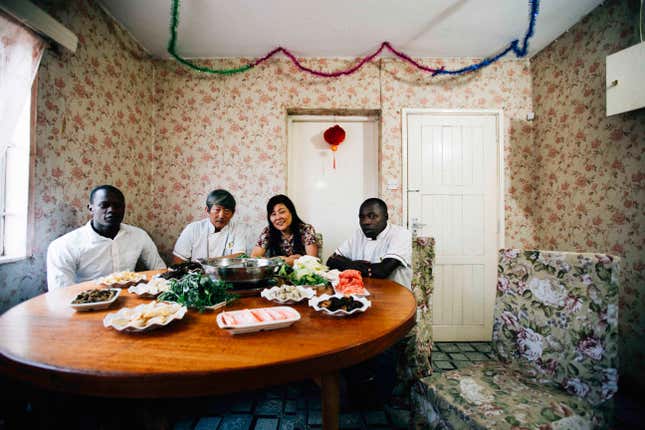 At play are two factors: immigrants' desire to make a small corner of the sprawling, surging city feel and smell like home and the increasingly global sensibilities of Nairobians who appreciate the myriad cuisines immigrants bring with them—particularly those who are returning to this fast-growing city after years overseas for school and work.
"In New York, restaurants are curating beautiful ethnic food because it makes people feel worldly. In Kenya, there's a population of people that want to tap into that cache. The market is growing and growing and growing," says Nik Jackson, a Nairobi local and managing editor of UP Nairobi, an arts and entertainment magazine. "There's so much uptake because there's a demographic that's starving for opportunities to diversify their culinary experience."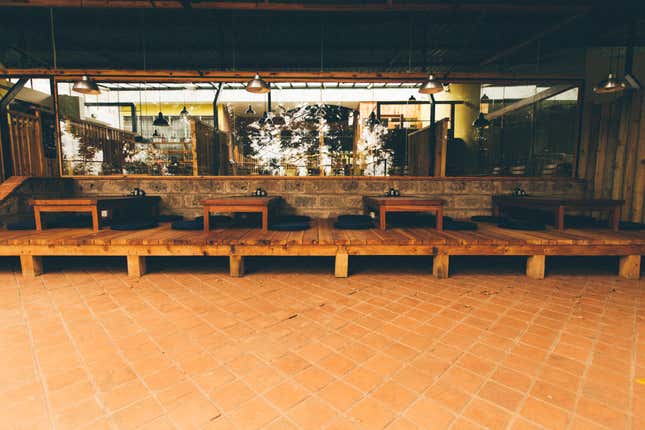 As a result, Nairobi now features everything from Korean barbecue to hot pot to a local twist on Indian food that is distinctly East African.
Dodd and her colleague Sandra Zhao found themselves enraptured with the vibrancy of the food scene and the people shaping it. They set out to capture it in the Im/Migrant Cookbook, which will come out in early 2016, highlighting not just the signature dishes of the city's best ethnic restaurants but the personal journeys of the restauranteurs.
Compiling the book led them to freezers of Norwegian salmon hidden away in leafy green suburbs, dank basement grocery stores in the city's mini Chinatown, and the warren of spice shops in Diamond Plaza, the hub of the city's Indian community.
"I think that we thought of the book as a way to reflect the life and reality of Nairobi—so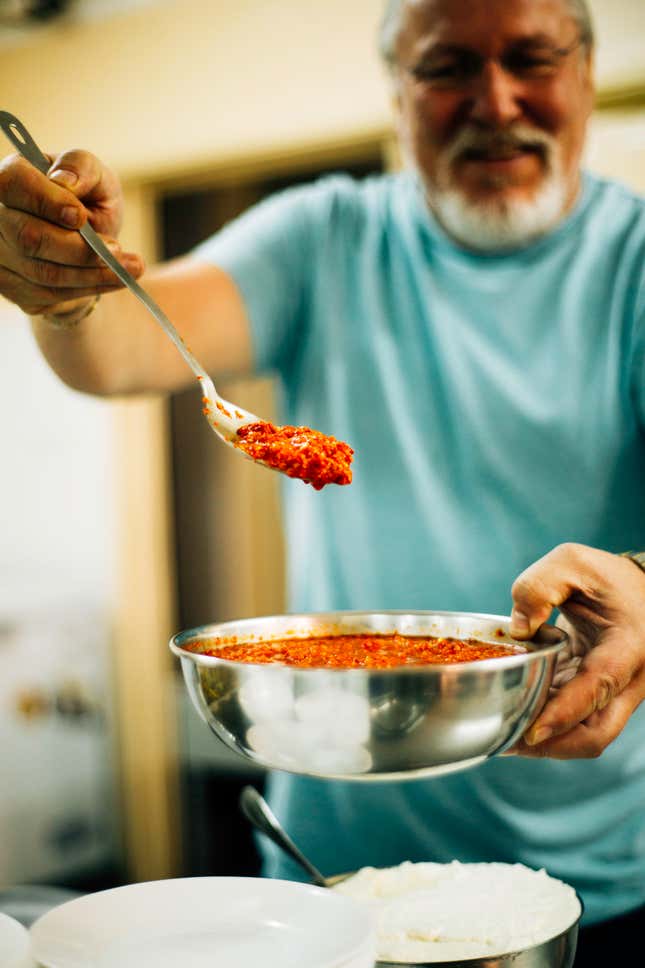 unpredictable and amazing," Zhao said. "Something really exciting about the restaurant scene is we can see waves of migration through the city."
There's freedom here to deviate from the norm. A Chinese restaurant up the street from Dodd's apartment includes kimchi on the menu. For the owner hailing from northeast China near the Korean border, kimchi is Chinese—and in Nairobi, that aberration gets little more than a shrug as long as it tastes good. You can also see the adaptation as uniquely Kenyan versions of signature dishes emerge.
Indian Anil Lalla, owner of the popular restaurant Open House, was one of the earliest foreign restauranteurs. He came to Kenya 35 years ago with his best friend at the urging of former classmates who had come here for work.
The two loved the weather—at 1,500 meters, Nairobi is temperate most of the year—and the welcoming people, so they stayed. They began working in other people's kitchens, one of them a popular spot for Kenyans to come after work for beer and snacks.
Lalla, who had started making his own paneer at home, decided to try out some of his Indian dishes on the imbibers. His chili paneer, paneer cubes slathered in a local chili sauce, is one of Open House's most popular dishes today. First timers come to the restaurant asking for it, and students studying overseas ask him to freeze containers of it to bring back to university.
London has no shortage of good Indian food, but for those coming from Kenya, chili paneer is the "Indian" food they miss most.
"It's becoming East African Indian food," Jackson said. "There's this appropriation of food in local context."
"I think it's a beautiful match and I really think in the next five years, Nairobi's going to become a food hub of Africa."