Eritrea, a small state of six million people in the northeast of Africa, is often seen as one of the most isolated countries on the continent. But the capital, Asmara, has some of the best 20th century architectural design in the world—and it hopes to be declared a UNESCO World Heritage Site.
So how did this come about? It goes back to Benito Mussolini. When the Italian fascist leader decided to invade Ethiopia in the 1930s, he chose the country's small northern neighbor Eritrea as a base from which to launch his operation. Thousands of Italians ended up migrating there to help with the effort. By 1939, half of Asmara's population was made up of Italians.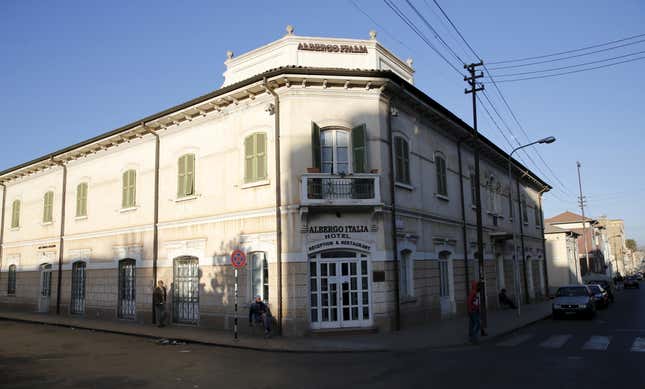 This coincided with a period of immense design and architectural experimentation in Europe. And Italian architects saw in Asmara, a relatively untouched city before then, an ideal place to try out new ways of imagining and creating buildings. So over the course of six years between 1935-1941, as UNESCO describes it, thousands of buildings sprung up with all kinds of modernist styles, and Asmara began to earn the nickname "Little Rome."
Petrol stations mimicking aeroplanes and boats, commercial buildings designed as trains, cavernous cinemas with fine period plasterwork and Art Dem interiors, fine ultra-modern hotels and offices, and government buildings with highly politicised monumental designs.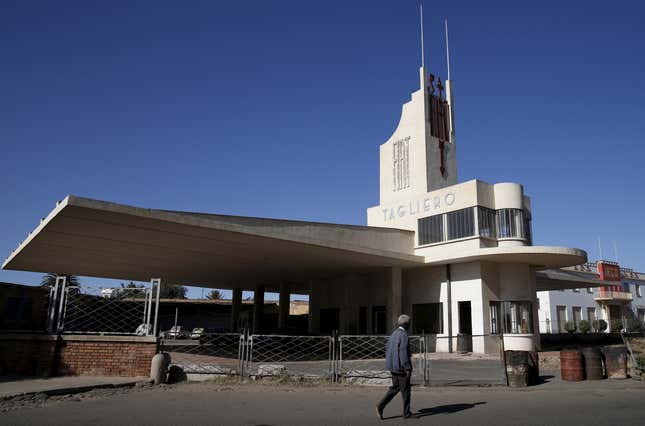 The Italians left following the end of World War II. But despite the 30-year war of independence against Ethiopia, the architectural legacy remains. The conflicts that the country has endured may have actually helped preserve this heritage.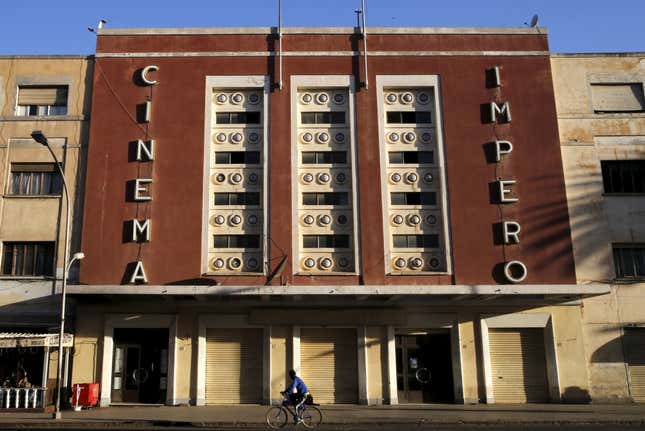 While elsewhere on the continent economic growth is transforming Africa's urban skylines, Eritrea's capital has not had major construction happen since the 1940s, according to UNESCO.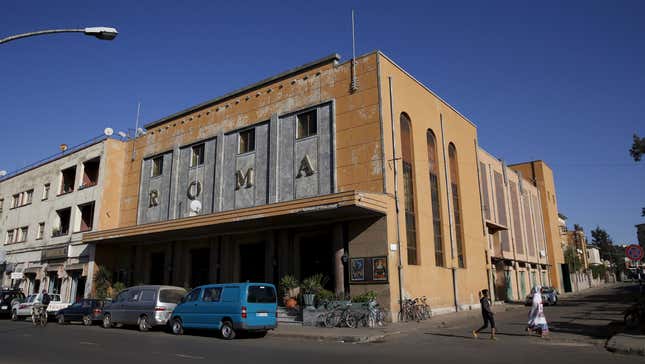 In an effort to preserve the city's cultural identity, authorities adhere to building regulations that go back to 1938, stipulating that no new construction can go above 60 meters (195 feet) in height. And the government is applying to UNESCO this year to have the more than 4,000 buildings in the so-called historic perimeter be declared a World Heritage Site.
A decision is expected to come in 2017, reports Reuters. Should the city achieve such a status, it could secure much-needed assistance in technical support that will help it renovate the buildings and preserve them for the future.