It's a tight race to the White House, and both Hillary Clinton and Donald Trump have been campaigning hard and wide, in a final push to make their closing pitches to millions of voters.
For naturalized African immigrants and their American-born offspring, the Nov. 8 vote comes at a crucial moment, when the first American president with African ancestry is leaving office. Several Africans interviewed by Quartz about the presidential election showed that they weren't monolithic in their political views, and reached their voting choices by assessing a motley of both domestic and foreign policy issues.
Shakib Farah is the chef at Safari Restaurant, which is considered the only Somali restaurant in New York. Eight years ago, he voted for Obama and was at Grant Park in Chicago when Obama delivered his acceptance speech. Farah said that even though he had reservations about how Clinton handled some foreign policy issues and her emails, he finally decided to donate to her campaign—not the least because of its historic nature.
"We couldn't be prouder," Farah said. "It's all about the civil rights and the women's right crisscrossing each other. Who would not want to be part of it?"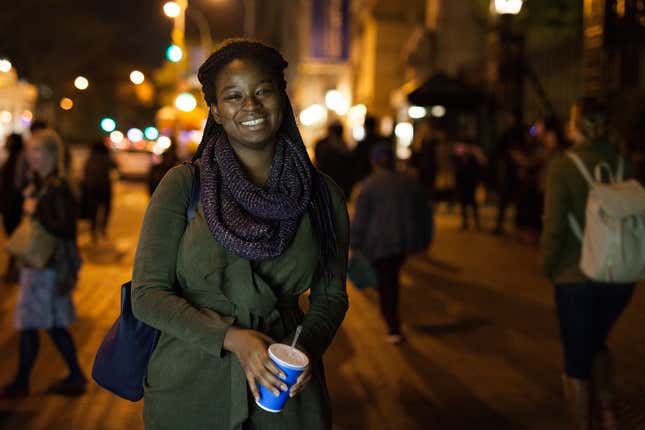 Some African voters said they supported Trump because they were fond of the billionaire's entrepreneurial success. Abu Sofiani, an immigrant from Niger, came to the US in 2001 and became an American citizen nine months ago. After working at grocery stores, a car wash and restaurant, Sofiani now owns a stand selling oil and frankincense in West Harlem.
But after hearing Trump's initial campaign rhetoric against Mexicans and Muslims, Sofiani started rethinking his choice. The Muslim father of three compared Trump's comments to the image of rattling a snake: "You see how the snake is beautiful. But when it comes to the mouth, as soon as you see it, you are going to jump. It's the same thing," he told Quartz.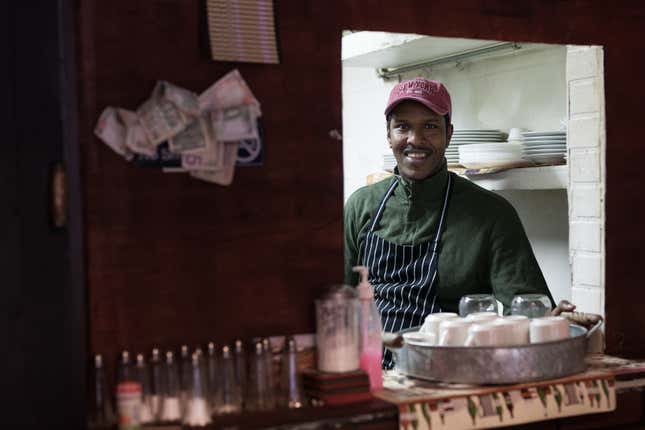 Souleimane Konaté is originally from Côte D'Ivoire but moved to New York in 1992 to get a doctoral degree in communications. After studying Islamic law in Egypt and working as a reporter in Saudi Arabia, Konaté couldn't afford school in the United States and had to work at a McDonald's. Decades later, he is now the imam of Aqsa Mosque and stands as a guide and activist for the West African community in New York.
His story, he says, personifies the essence of immigration and the place of America as a country where immigrants can come and succeed. For him, the election "is about values, and it is about respect, it is about helping one another." Konaté says he tells his congregation that sitting in the mosque and talking about what candidates are doing right or wrong is not the end point. "Get out and vote."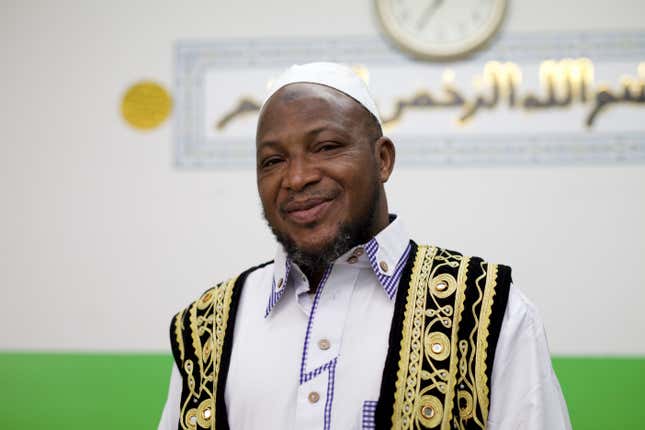 For some, not voting even if they were torn about their candidate of choice, was not an option. Maymouna Sissoko was born in New Jersey to parents who came from West Africa: her mother from Guinea, her father from Mali. The family supported Bernie Sanders and voted for him during the primaries. But their dismay over Hillary Clinton's nomination hasn't dissuaded them from voting in this election.
Growing up in her mother's salon, Sissoko remembers being reminded of the privileges of being an American citizen. For her, this election wasn't also so much about voting as it was about voting for a candidate that can affect change. "I am too politically conscious for me to vote for a third party candidate," Sissoko, now a second-year history and human rights student at Barnard College, said.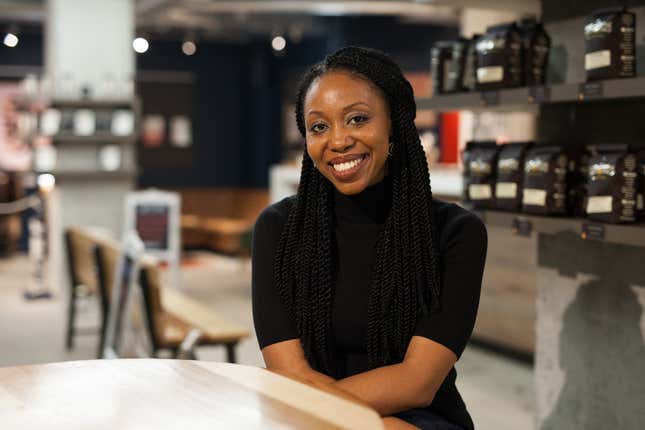 The same applied to Mohamud Hassan, an Egyptian-American, who is voting for the first time. Hassan, who manages a food cart, said that he had never voted while living in Egypt. But America, he said, gave him the option to reinvent himself. "I love this country," Hassan said, "This country gives everybody a chance, whether you want to work, make money, [or] study."
But one issue many of these interviewees agreed on was that they would miss the symbolism of Obama's presidency. Aisha Saaka, a Ghanaian-born management consultant in Washington DC, said that not many people fully appreciate how Obama has changed America. "I think history will tell a different story of how he was able to overcome so much and move the needle forward," Saaka said.