Mikael Owunna had never seen photos of queer Africans before the fall of 2013. Then, at Carnegie Art Museum in Pittsburgh, Pennsylvania, he came across an exhibition by celebrated South African photographer Zanele Muholi.
Muholi's photos showed black South African lesbians gazing straight into the camera, calm and unafraid. For Owunna, the portrayal was transformative. "I had lived 23 years of my life and had never seen an image of a queer African person," Owunna told Quartz, his voice still emotional.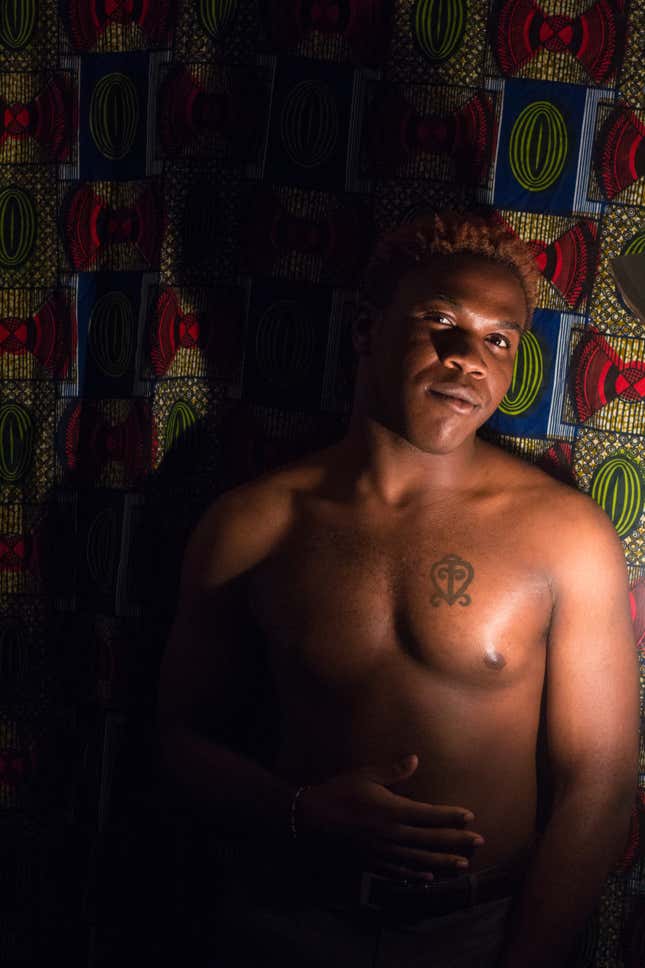 "I had never seen a photograph, image, nothing. So when somebody tells you 'Oh, your people don't exist' or 'You can't be this way because it's not our culture,' you have no proof that that's not true."
Later that year, Owunna launched Limitless, a photography project focused on LGBTQ Africans in Europe and North America. The project uses fashion to visually debunk the myth that being queer is un-African, says Owunna.
His images are filled with color and light, recalling the post-colonial African studio photography of Malick Sidibé and Owunna's idol Seydou Keïta.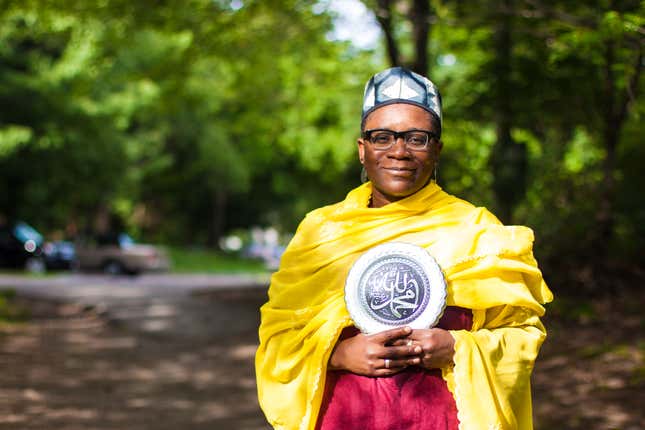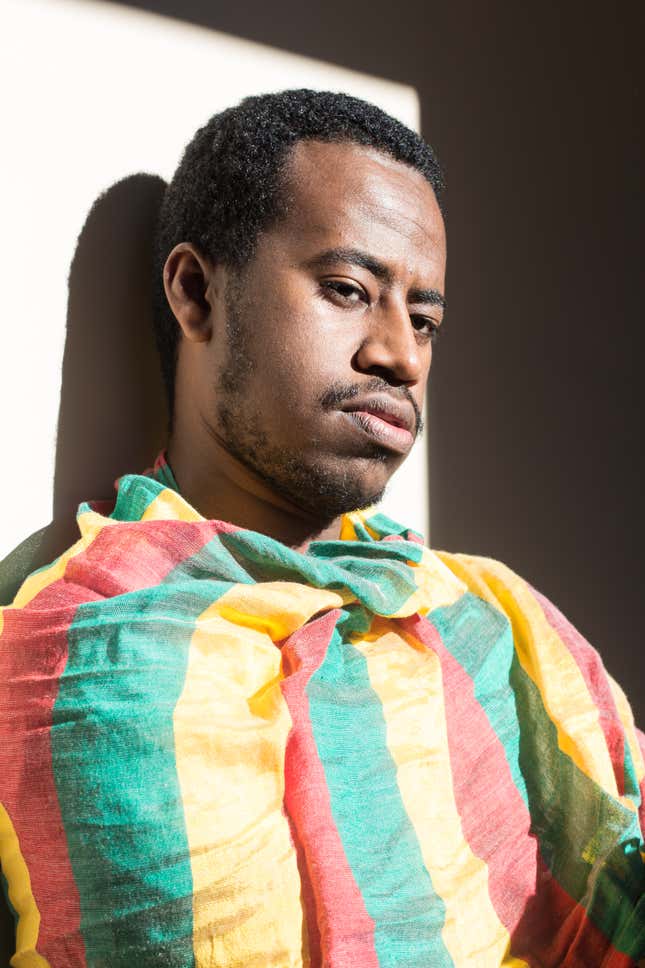 "I started this project because I felt so broken, so messed up, so torn apart about being queer and African," he said.
Born in the US to a Nigerian father and Nigerian-Swedish mother, Owunna spent most of his life outside of Nigeria but was sent back after he was outed as gay at age 15.
"The idea was that me being exposed to the culture would save me," he said. At 18, he was forced to undergo a series of exorcisms both in his village and in the city.
The rituals were carried out by Christian priests and traditional healers, one of whom poured burning, stinging oil all over his body. He was instructed to apply a holy oil to himself everyday to keep the demons of homosexuality away. Consumed by self-loathing, he dutifully followed these instructions for a year and a half.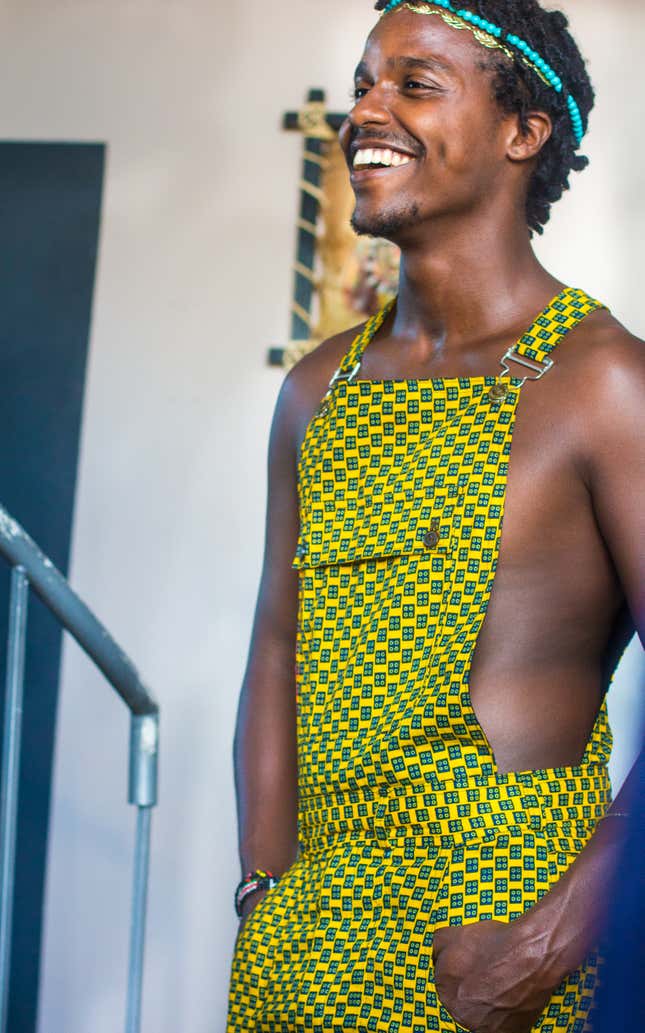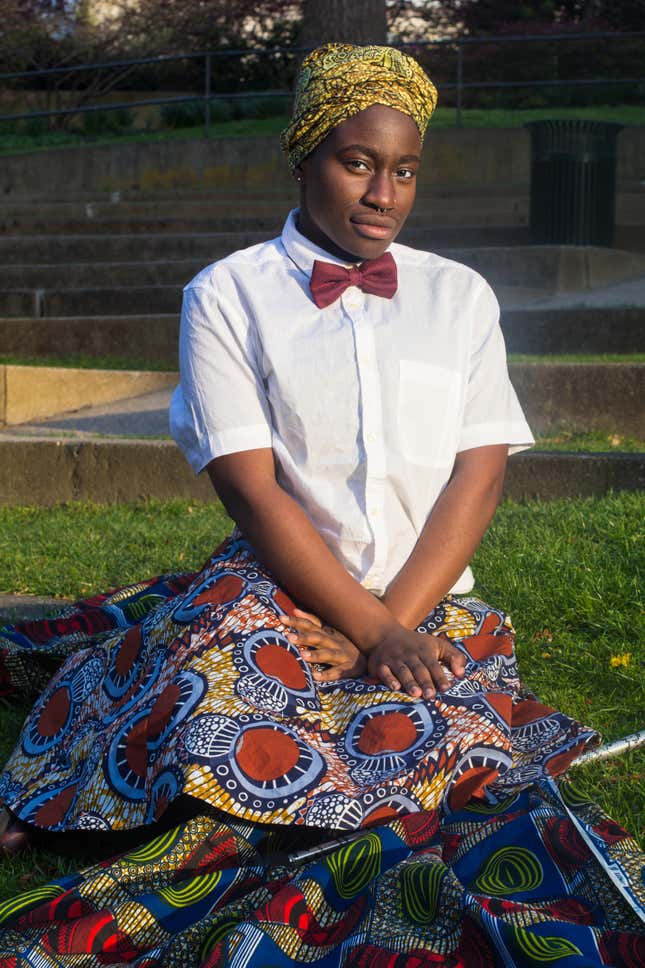 Photography became a source of healing when as a college student, Owunna travelled to Taiwan. There he taught young indigenous children of the Atayal nation how to use photography to reclaim their identity. It was on his return from Taiwan that he had that fateful encounter with Muholi's work.
Like Muholi's work, Owunna's Limitless shifts away from the news reportage and human rights approach to documenting queer African lives, which tends to focus on brutalization, oppression, and vilification by religious or political leaders. Instead, Owunna's use of African prints and cultural objects allows subjects to reclaim the cultures from which they have been excommunicated. In one image, trans and queer Burundians carry symbols of masculinity and strength. In all of the images, his subjects are bold and the mood uplifting.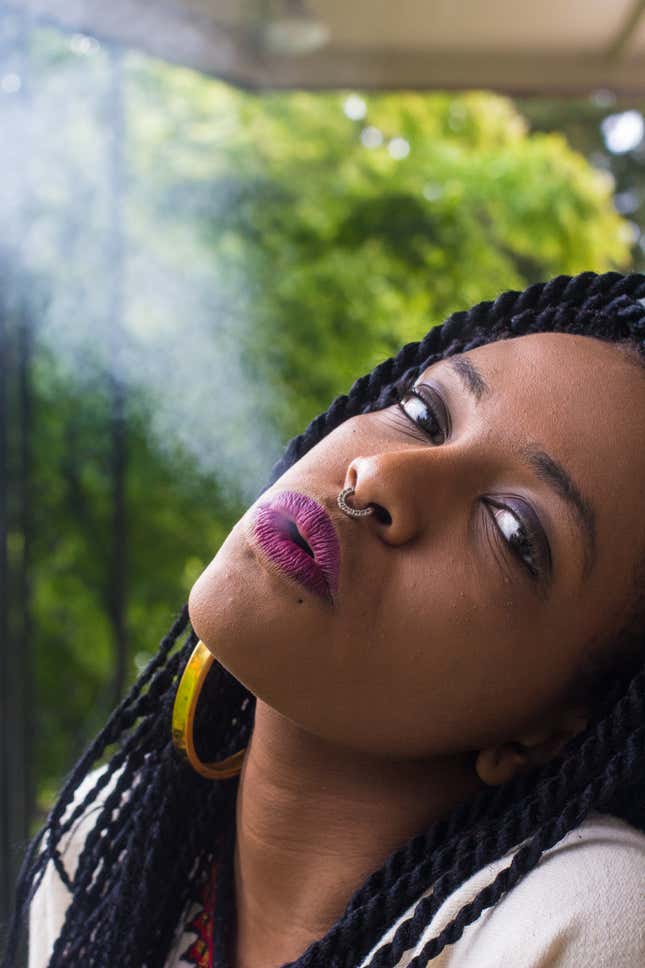 Owunna, now 26, hopes to extend his project to photographing subjects across the African continent, but he is acutely aware of the real dangers faced by LQBTQI Africans and the privilege his own US citizenship affords him.
Many African countries still have colonial-era penal codes that outlaws being gay, and some still enforce those laws. In Uganda, political leaders have encouraged citizens to target their queer neighbors, forcing hundreds to flee the country. In South Africa, where social attitudes lag behind liberal laws, gay marriage is recognized but black lesbians still face the threat of "corrective" rape and murder.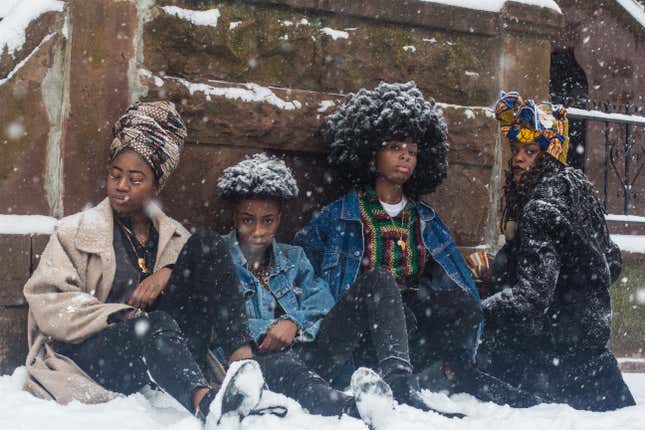 Says Owunna, "Each click of my camera, I see as trying to capture what does a free world look in which black, queer and trans people can just be whoever they want to be."